Here's a list of my favourite books I read in 2016! With some honourable mentions at the bottom. Each of these is amazing and worth checking out.

Do you Want to Start a Scandal by Tessa Dare.
This was an amazing historical. I loved all the characters and the couple; Charlotte and Piers. Their story follows the investigation of an event at a party that charlotte is determined to solve. With the usual Tessa Dare humour and romance this was one was top historical this year!
---
Bet Me by Jennifer Crusie
This a laugh out loud romantic comedy book! Such a fun read. Minerva and Calvin after their first date find themselves extremely disliking one and other. Calvin had only asked Min out on a bet made by him and his friends but what he doesn't know is Minerva knew about the bet and decided to make Calvin suffer. With great characters, humour and shoes, this was a very entertaining read. It also falls under one of favourite trope hate to love. I don't know why I took so long to read this book but it's amazing.
---
Allegiance of Honour by Nalini Singh
Book 15 in the Psy-changeling series, this was an ensemble cast book. Kind of a end of first arc book. It also tied up loose ends from the first arc. We get so many characters together. It was just great seeing all the couples I love in the series together and happy and hopeful even with the danger approaching. I loved it!
---
Beard Science by Penny Reid
Cletus and Jennifer's book! I've been waiting for Cletus's book ever since he was introduced in his sister story "Beauty and the Moustache" Cletus is the resident slightly maniacal genius/mastermind of the Winston brothers. He has a plan for doing everything but he never counted on Jennifer disturbing those plans and blackmailing him. Lovely characters, filled with humour and I adored the couple together!
---
Keepsake by Sarina Bowen
Zach and Lark's story! Such a sweet story. Zach was an amazing guy. I loved how much he loved Lark. It's a light and hopeful book even though it deals with some hard issues such as PTSD. I loved the couple and their story made me teary at times.
---
If I Only had a Duke by Lenora Bell
My first read by Lenora Bell! Such a wonderful story about the Duke of Osborne and Lady Dorothea travelling on a journey to get what they want and end up falling for each other. Neither one wants to be in a relationship and have their own goals but fate is a tricky thing. I loved Thea and Dalton together!
---
The Matchmaker's Replacement by Rachel Van Dyken
A laugh out loud, banter filled romance about two individual who outwardly express hatred but really love each other. Lex and Gabby's relationship was so much fun to read! I just really loved how their relationship from hiding what they felt from each other and annoying each other to loving each other but still annoying each other.
---
The Darkest Touch by Gena Showalter
I never got around to reading this when it got released because of reasons I don't even remember now. Torin's book has been one that I had been waiting for since the first book. His book wasn't what I expected to be, it was better than that. I ended up really loving Torin and Keeley together and separately. It was hugely satisfying to see Torin get his HEA after years of waiting.
---
Duke of Sin by Elizabeth Hoyt
A very different type of hero and Duke, Valentine doesn't apologise for he is. He can be extremely vain, is sort of an evil genius not to mention a criminal.  He ends up falling for his housekeeper, Bridget who I found just amazing, I loved these together. The story itself as well the characters are unusual but that's what makes it so unique and it's my favourite book in the Maiden Lane series.
---
Backfire by Keri Lake
I'm a huge fan of Keri lake (no surprise to anyone who knows me), I love her books so it wasn't a surprise that backfire ended up being one of my favs this year. Backfire is a dark contemporary, it's intense, passionate and dark but beautifully written. Jase and Lucia were wonderful characters and I had a book hangover after reading this one which lasted for a while.
---
Duke of Pleasure by Elizabeth Hoyt
This one was about a crossdressing, vigilante named Alf and the Duke Kyle. A unlikely duo who end falling in love while trying to capture the members of a villainous cult. A very fun book, filled with intrigue, romance, slight humour and danger.
---
 Every Dark Corner by Karen Rose
My favourite romantic suspense of the year, there is just something about Karen Rose's writing as well as the bad guys and the plot that she creates that I end up really enjoying every book. Along  with a badass couple in this book and their chemistry in this book made this a amazing romantic suspense.
---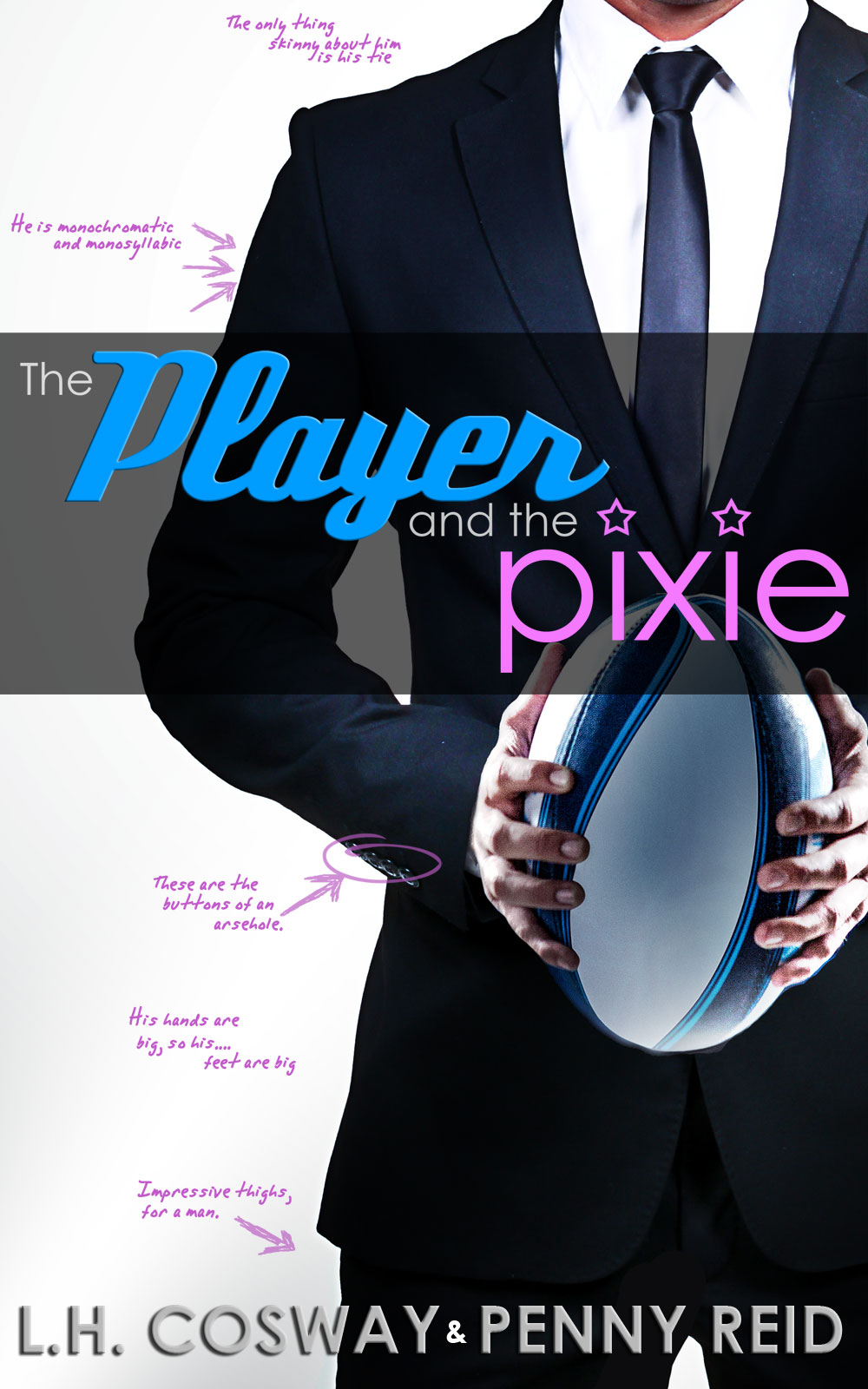 The Player and the Pixie by L.H. Cosway and Penny Reid.
A sweet and lovely romance about unlikely couple; a misunderstood rugby player named Sean and a blogger with a slight issue of theft named Lucy. The stated rugby player tires to seduce Lucy but ends up being seduced and of course there's the little issue of Sean being bad at sex.  It has quirky characters, great humour and a very sweet romance. Loveed the humour in this book. What's not to love about it?
---
SteadFast by Sarina Bowen
Another favourite by Sarina Bowen. This time it was second chance at love story. It's about Jude (a recovering addict) and his ex-girlfriend Sophie. They were wonderful characters and the story was intense and angsty. *dreamy sigh*
---
Marry Winterborne by Lisa Kleypas
Such a lovely historical romance. Helen and Rhys had a very sweet and lovely romance.  They were adorable together, coupled with Lisa Kleypas writing and amazing characters this one was a no brainer to chose. I can't wait for the next book in the series!
---
Honorable Mentions


Share your favourites with me in the comments!