Early Review: Allegiance of Honour by Nalini Singh + Giveaway
I received this book for free in exchange for an honest review. This does not affect my opinion of the book or the content of my review.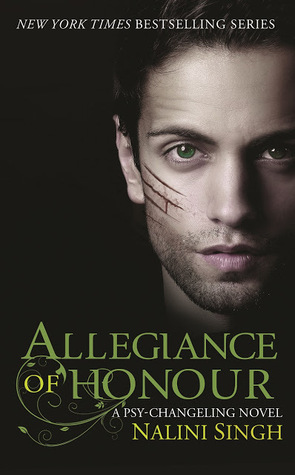 Allegiance of Honour
by
Nalini Singh
Series:
Psy-Changeling #15
Published by
gollancz
on 16 June 2016
Genres:
Fantasy
,
Romance
Pages:
496
Format:
Hardback
Source:
the publisher
Buy on Amazon US
, 
Buy on Amazon UK
, 
Buy on Kobo
, 
Buy on itunes

The "unparalleled romantic adventure"* of Nalini Singh's New York Times bestselling series continues as a new dawn begins for the Psy-Changeling world...
The Psy-Changeling world has undergone a staggering transformation and now stands at a crossroads. The Trinity Accord promises a new era of cooperation between disparate races and groups. It is a beacon of hope held together by many hands: Old enemies. New allies. Wary loners.
But a century of distrust and suspicion can't be so easily forgotten and threatens to shatter Trinity from within at any moment. As rival members vie for dominance, chaos and evil gather in the shadows and a kidnapped woman's cry for help washes up in San Francisco, while the Consortium turns its murderous gaze toward a child who is the embodiment of change, of love, of piercing hope: A child who is both Psy…and changeling.
To find the lost, protect the vulnerable—and save Trinity—no one can stand alone. This is a time of loyalty across divisions, of bonds woven into the heart and the soul, of heroes known and unknown standing back to back and holding the line. But is an allegiance of honor even possible with traitors lurking in their midst?
Let me start of by saying that I'm decidedly biased when it comes to this series because it has become my favourite pnr series in the last few years and one of my all time fav book is heart of obsidian. Now that's out of the way. I'm going to try and keep this as much as non-spoilery as I can with some hints etc and I'm sorry but this is going to waffly because I have too many emotions which I'll try not to get in the way of reviewing but *shrugs*.
Some people don't like ensemble books (Hey no judgment) ….me on the other hand if its a series I enjoy, I gobble them up like the Lindt dark chocolate I'm so fond of. They are kind of like those episodes where we have a bunch of superheroes together/all star team ups (which I also happen to love) for a moment of time, where theres plot but mostly it just a way for fans to enjoy seeing their favourites from different shows together. The book of course has a plot and elements/set up of things to come in the series.
It is very different to the other book not just because it doesn't focus on one couples journey into love/mate bond but because it also had a lot more going on, more plot, more characters because this is the 15th book in the series and we have not only the couples of those books but from the novellas as well as the other major players and packs in the P/C world. It is also different because the last 5 books had a lot of action/battles in them so this book is slightly calmer but no less interesting. Most of the plot involves around the kidnapping a child that is precious to everyone who comes in contact with her and women who was being tortured yet refused to give up.
The main focus at least to me was on DarkRiver and the alpha and his mate because Lucas and Sascha were the ones who set off the dominos that lead the current situation of the world in the series. But we do catch up to loads of other characters/couples we love including the Psys, the forgotten. SnowDancers and the birth of pupcubs which we have been waiting for quite some time now. Also some of the domestic life of couples was explored which I always adore reading because yes they got their HEA and what about their life after?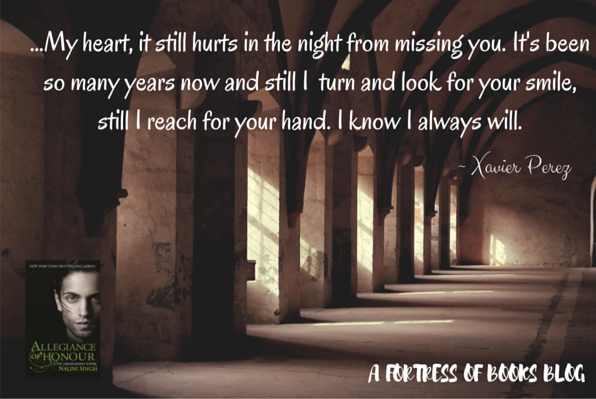 The book made me feel so many emotions happiness at the adorable little being that Naya is and seeing some of the lesser mentioned couples/characters, tiny bit freaked out about the PsyNet and their situation, anger at the consortium, sad about the Leila the woman who was kidnapped, hatred towards Ming, more teary happiness due to how happy regardless of the current circumstances Judd, Kaleb, Vasic, Aden, Xavier and the other arrows were who got their HEA after so long of being trapped in a hopeless world and very excited about what is to come next in the series. I'm extremely glad that we have an anthology coming in a few months time to tie me over till next year.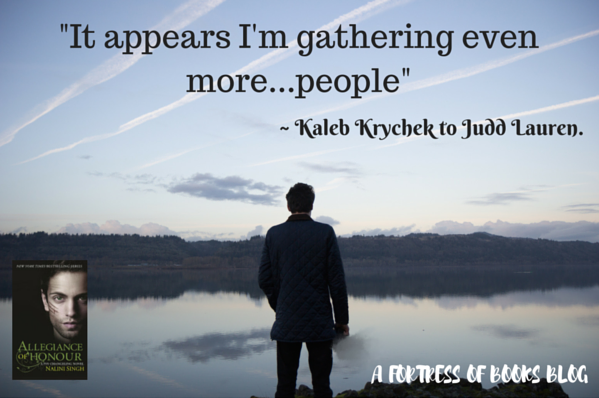 I also loved the more detailed information of the Ps-Psy and the other changeling packs and the glimpses of the changing dynamic between the three different species.
It is the end of the first ARC or series 1 in terms of TV so a lot of time of the book was spend closing any little bits of left over stories and introducing newer ones. Some of the tiny cliffhangers left over and the newer threads open we learn about are very much a threat to the happiness we see of the characters and the couples. I'm very excited to see where we go from here.
Quibbles: As I said earlier that to me the focus was DarkRiver so my only issue was while I love the Leopards I wish we could have had a bit more of SnowDancer's because I'm very greedy. And as always because I love Sahara and Kaleb so I selfishly wanted more of them but since them and the arrows were a lot more present in the last three books it balances but not even this affect my enjoyment of the book.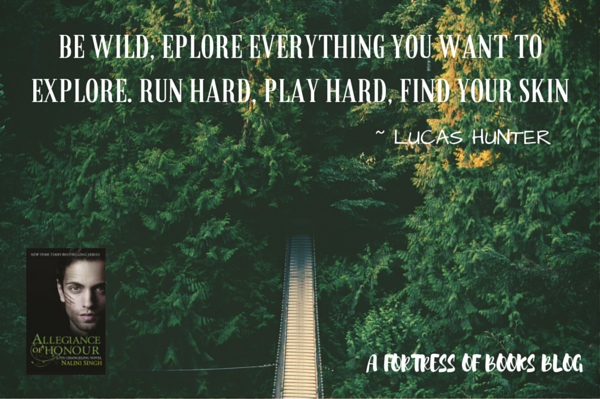 Other than that, the writing was as always beautiful, the plot intriguing, the characters complex and multifaceted and the couples little moments of happiness made me happy. It was kind of like saying goodbye and saying hello to some new characters/packs/players in the P/C world and I enjoyed every moment of it.
P.S Maybe I'll update this review after rereading or a few days after which is more coherent but right now I'm just in a bubble of happiness. And gosh this is very long, I'll stop now.
GIVEAWAY
I'm giving away 2 books from the Psy-Changeling series to 2 winners. Winners can choose whichever book they want from book 1-14 in the series. Open INTL.
Related Posts