Review: Duke of Pleasure by Elizabeth Hoyt
I received this book for free in exchange for an honest review. This does not affect my opinion of the book or the content of my review.
Duke of Pleasure
by
Elizabeth Hoyt
Series:
Maiden Lane #11
Published by
Forever
,
Grand Central Publishing
on November 29th 2016
Genres:
Historical
,
Romance
Pages:
320
Format:
eARC
Source:
the publisher
Buy on Amazon US
, 
Buy on Amazon UK
, 
Buy on Kobo
, 
Buy on itunes
, 
Buy on B&N
IN THE ARMS OF DANGER
Bold. Brave. Brutally handsome. Hugh Fitzroy, the Duke of Kyle, is the king's secret weapon. Sent to defeat the notorious Lords of Chaos, he is ambushed in a London alley-and rescued by an unlikely ally: a masked stranger with the unmistakable curves of a woman.
IN THE HEAT OF DESIRE
Cocky. Clever. Courageously independent. Alf has survived on the perilous streets of St. Giles by disguising her sex. By day she is a boy, dealing in information and secrets. By night she's the notorious Ghost of St. Giles, a masked vigilante. But as she saves Hugh from assassins, she finds herself succumbing to temptation . . .
ONE KISS WILL CHANGE THEIR LIVES FOREVER
When Hugh hires Alf to investigate the Lords of Chaos, her worlds collide. Once Hugh realizes that the boy and the Ghost are the same, will Alf find the courage to become the woman she needs to be - before the Lords of Chaos destroy them both?
This was such a fun book! Filled with hidden identities, masquerade balls, an evil cult, adorable children and two great protagonists. 
Duke of Kyle, Hugh Fitzroy, has returned from abroad five months ago after the death of his wife to take care of his children (Kit and Peter) and as a agent under the King, he has a mission to complete. The mission is to find the members of the Lord of Chaos cult, the members being all high ranking and most of them aristocrats of the society who are involved in some extremely corrupt and evil acts.
Alf aka Ghost of St. Giles, Alf was abandoned as a child in St. Giles and she was taken in by Ned who helped her survive the harsh realities of St. Giles. One of the way that Ned protected and helped her was by disguising Alf as a boy. So in the past 16 years or so Alf has lived or atleast presented to the outside world as a boy and more recently disguised as the Ghost of St. Giles, protecting the street of St. Giles. She isn't really sure where she fits anymore and meeting the Duke of Kyle and feeling attraction towards him only confuses her more.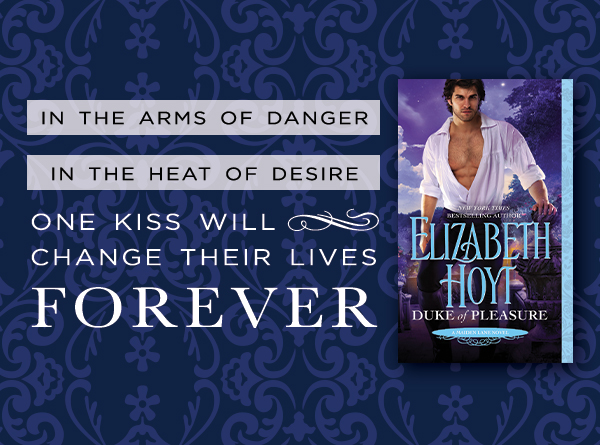 Hugh and Alf met in the last book Duke of Sin, when he tries to bribe her to spy on the Duke of Montgomery, for whom Alf was working for during that time. Hugh has no idea that this cocky boy is actually a woman. They meet again when Alf as the Ghost of St. Giles saves Hugh's life and later when Hugh wants a spy.
Their falling in love is quite gradual at the same time it's seamless, you see their emotions and how attracted they are to each other. Not to mention when they both fight together and try to protect each other. They made a great team fighting bad guys, finding information and saving people and they made a great couple because they both understood each other so well. They were perfectly balanced! (social status not withstanding).
Hugh, I believe, was attracted to Alf not just because she was so unique and different from other women he knew but because while Alf could be cynical and practical she had this hope shinning from her. I don't think Alf herself realised how many people loved her because of the way she touched their lives. She had been so achingly lonely before because she couldn't let people know her identity but those who did know, cared a lot for her even though she didn't let anyone completely in. Alf was such a great heroine, she was a ruthless and cunning fighter but caring and loving towards children, all in all a great protector.
I just really enjoyed it, it made me immensely happy to see Hugh and Alf get their Happily ever After! 
Side Note: I CAN'T WAIT to read Duke of Desire; Iris and the Duke of Dyemore's story, he fascinated me in this book not to mention Iris, seems like an exceptional woman. After reading this book, it now has the spot of my second favourite of the series (Previously Wicked Intentions), my favourite of course being Duke of Sin!
Also for a LIMITED TIME BOOK 1 WICKED INTENTIONS of the MAIDEN LANE Series is FREE!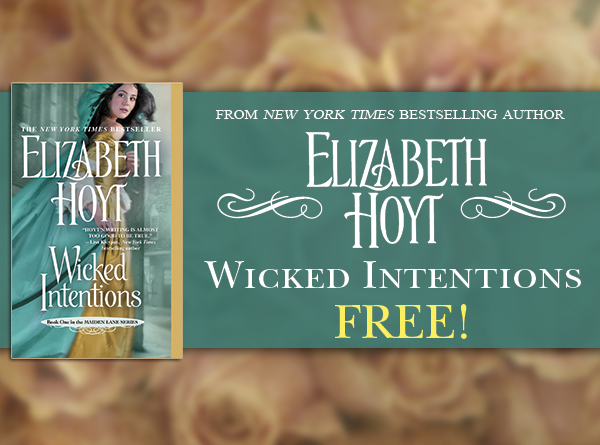 Related Posts