Review: Heartland by Sarina Bowen
I received this book for free in exchange for an honest review. This does not affect my opinion of the book or the content of my review.
Heartland
by
Sarina Bowen
Series:
True North
,
Published by
Tuxbury Publishing LLC
on 28th January 2020
Pages:
329
Format:
eARC
Source:
the Author
Buy on Amazon US
, 
Buy on Amazon UK
An emotional friends to lovers romance full of risky secrets and late-night lessons in seduction.
Dylan is my best friend, and the only person in my life who understands me. He doesn't mind my social awkwardness or my weird history. The only glitch? He doesn't know that I've been hopelessly, desperately in love with him since the first day we picked apples together in his family's orchard.
But I know better than to confess.
Now that I've joined him at college, I'm seeing a new side of him. This Dylan drinks and has a lot of sex. None of it with me.
Until the moment I foolishly ask him to tutor me in more than algebra…and he actually says yes.
One crazy night sets our friendship on fire. But now my heart lies in ashes, and nothing will ever be the same again.
Heartland is a standalone college romance set in the True North world. Expect: a young, broody farmer, a giant crush, tasty caramels, cute goats and late night confessions.
Rating~ 3.5 – 3.75ish stars
The 7th addition to the true north series brings us Dylan Shipley and Chastity's story. Dylan is the youngest in the family and is now at 20 at college. Chastity who we introduced to in Zack's book (keepsake) is the member of the cult that escaped on her own and lives with her cousins Leah and Isaac (neighbours and close friends of the shipley's). In the years since Chastity escaped the cult, she's become best friends (AND FALLEN IN LOVE) with Dylan. Dylan who for his part is completely oblivious to this but perhaps he isn't completely oblivious to Chastity's attractiveness ??
Chastity has done a lot more living in the past few years than her entire life, she finally has freedom and wants to do normal stuff like have a boyfriend, pass her maths class etc. Dylan on the other hand, is pretty much a manwhore, a very stereotypical college boy whose life is filled with alcohol, drugs and parties except he has responsibilities to the farm and his two goats and hence spends his weekends at the farm helping his family out.
Through the book we see the progression of their relationship from being best friends to best friends in love and being lovers. They have some very cute moments together and ofcourse they have great chemistry together. We see them go through ups and downs, along with some sweet friendship moments and more passionate ones. Theres some humour and a little drama to get spice in the mix. There's some heartbreaking scenes in relation to Dylan and his dad. I liked Chastity's essays that were also part of the book, it gave more insight into her past no matter how sad they were. Also theres the animal and food content that I also enjoyed, seriously all the food mentioned made me really hungry and I wanted caramel despite not being a huge fan of it.
Chastity and Dylan are both still growing, they are still in the very early 20s but because of their life, they are pretty mature in certain aspects and we get to see their connection growing. They understand each other and want to protect each other but at the same time, they don't want to let go of each other. They were pretty adorable together!
Quibbles: I feel these are definitely personal and more me thing…I had such a hard time connecting with Dylan, which is shocking because usually I connect very easily with Sarina Bowen's male characters. Which is why I really struggled for more than half the book, he was confused, he wasn't sure about things himself which in turn made me feel confused. It also be that I'm not a huge of NA ? so maybe that contributed, also probably didn't help that I'm one of those people that doesn't liked to read of sex of the MCs with other people, sounds a bit weird like I don't care that are in another relationship etc its just makes me a ehhh when I have to read about sex life and their feelings in regards to that when they are with someone else. After I started understanding Dylan, it got better (but it tooook timmeee). There were also random bits here and there that were like very stereotypical college antics that didn't help my feeling soft for Dylan.
I'm happy that Chastity got her HEA with Dylan who finally realised what he wanted with his life and career, she certainly deserves it after the crap she had to deal with while being part of the cult. Which reminds I guess I felt that aspect of her feeling afraid was never really dealt with in more detail, because she's clearly still had some fearfulness of them coming for her.
Sometimes you can measure the book by how much it made you feel and this one certainly made me emotions of all parts of the spectrum.
Overall though anyone looking for a good NA story with friends to lovers, with mild angst and sweet characters and love for food would enjoy this one!! I'm looking forward to Dylan's twins, Daphne's book because of what is the deal between her and Dylan's roommate.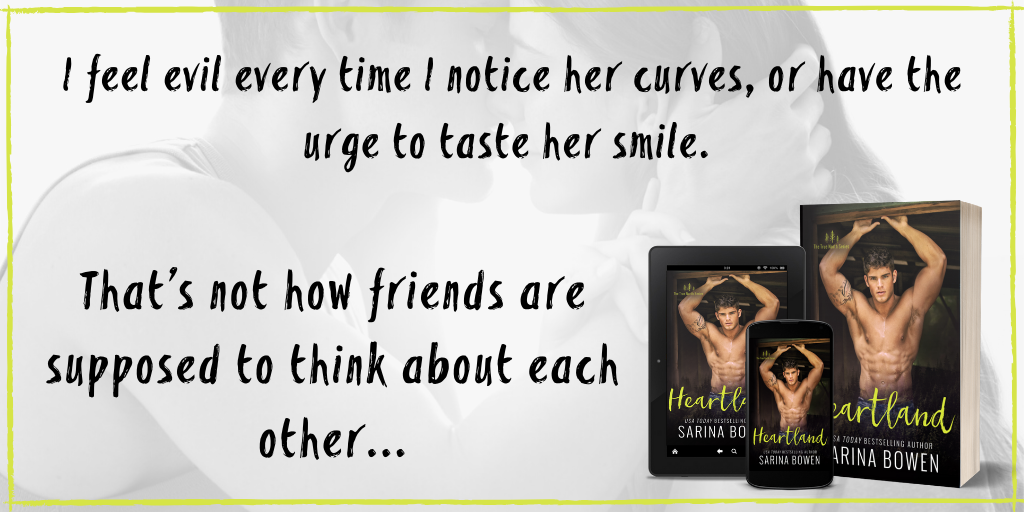 Related Posts