Review: Overnight Service by Lauren Blakley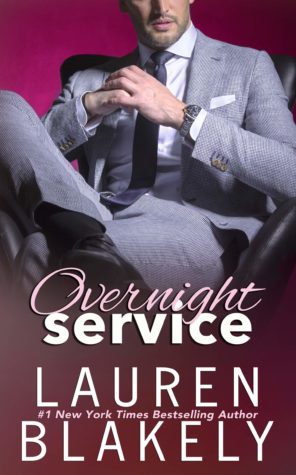 Overnight Service
by
Lauren Blakely
Series:
Always Satisfied #4
on 30th October 2019
Pages:
300
Format:
eARC
Source:
the publisher
Buy on Amazon US
, 
Buy on Amazon UK
, 
Buy on itunes

Top three reasons why sleeping with the enemy is a bad idea...
1. She's my fiercest rival.
2. She's also my fiery ex.
3. We're going up against each other in a stiff competition to win the hottest new client on the market.
And yet, I'd like to be up against the wall in a stiff competition to get her to call out my name.
Time to double down on my resistance to her tough-as-nails, take-no-prisoners, sexy-as-sin attitude. The same attitude that I find irresistible.
That's the big problem, because in this race to nab the client I run into Haven in the hotel, on the beach, in the guest quarters late at night.
Hate sex would be a terrible idea.
Except, it's the complete opposite, and now we can't keep our hands off each other.
Trouble is, I'm not so sure it's hate I'm feeling anymore.
And that's the biggest reason sleeping with the enemy you're falling for is a bad idea -- my job literally depends on never letting her into my heart.
~Just a short review, will update with the proper one when my laptop is fixed!!~
Just what the doctor ordered, a light hearted rom com by Lauren Blakley! They are just so easy to read and get lost into. It doesn't hurt that the characters are lovely and the romance is great.
Josh Summers and Haven Delilah are former colleagues, secret ex-lovers and current enemies or are they??? Josh and Haven are sports agents, having to go against each other quite often as they compete for the same client. Sometimes he wins and sometimes she does. It's been sometime since they were actually together but neither can forget each other nor can they forgive the hurt, the other caused. Josh having decided that he needs to clear the air, since they see each other a lot, life would just be a constant fight if they don't sort out their personal issues. Buttt with their chemistry and now with the upcoming battle of a big client, Josh and Haven are up against each other once again, what will happen ??
I reallly aodred Josh, the man was a goner for Haven. He's a very a swoon worthy hero, he wants to do the right thing and he really loves Haven and is willing to do anything for her. He might be one of the best sports agent but he isn't arrogant asshole. He's confident himself of course but not in a obnoxious way. Also loved his friendship with Ford. Haven is strong, independent women, she has to be in a male dominant work environment but she holds her own with grace and power. Josh and Haven can't help but be attracted to each other even when they are competing or exchanging barbs against each other. Lauren Blakely really knows how to work her chemistry well between her protagonists and Josh and Haven are no different. I really liked them together! With the added humour, slight angst and drama along with the romance made it a great read. 
Quibbles: Sigh I just really wish there had been more from Haven's side in terms contributing to their relationship, at times in comparison with how much devoted Josh was to her, it didn't really come across as that Haven was to that extent which made me feel a bit bummed out. This just might be me though.
Overall, another great romantic comedy by Lauren Blakely! Just a fun, hot and relaxing contemporary read for the winter night.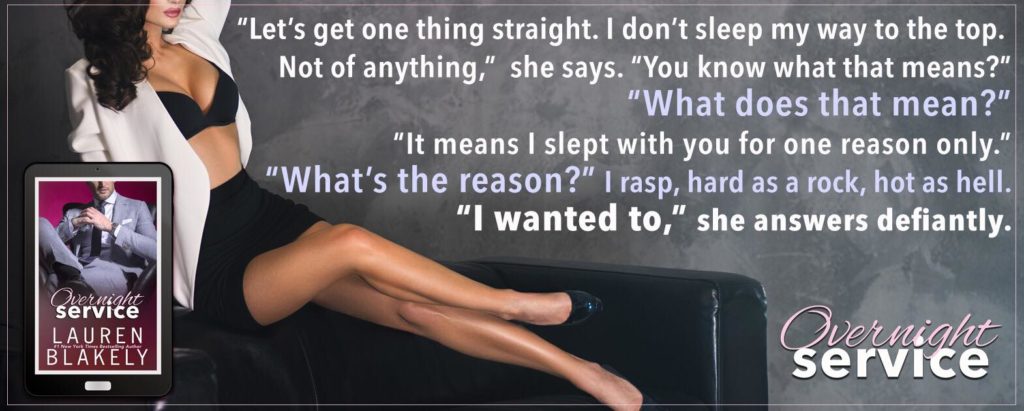 Her hand slides down my back, and it feels reverent. Her touch does so many things to me. It turns me on, it riles me up, and it sends me soaring. And now, it makes my heart thunder like a wild animal in my chest. One that wants to be with her, next to her, beside her.
"More," I whisper. "Give me more of your kisses."
"Take them all," she tells me.
I am ravenous for her. I don't know if I will ever be sated.
Not with her scent in my head, her body curled around me, and her kisses on my lips and in my soul.
We might have come in here for one final hurrah, but as we kiss like we can't ever get enough, this doesn't feel like the last time for either of us. It doesn't seem like the end run down the slopes.
I should keep that thought to myself. But when I'm with her, when she's close like this, I can't think rationally. It's too hard to lie or to pretend like she's the enemy.
My rival, yes.
The competition, yes.
But she's also the woman I can't quit.
The woman I don't want to quit.
Related Posts