Review: The What If Guy by Lauren Blakely
I received this book for free in exchange for an honest review. This does not affect my opinion of the book or the content of my review.
The What If Guy
by
Lauren Blakely
Series:
The Guys Who Got Away #2
Published by
Little Dog Press
on 24th July 2020
Genres:
Contemporary Romance
,
Romantic Comedy
Pages:
253
Format:
eARC
Source:
the Author
Buy on Amazon US
, 
Buy on Amazon UK
, 
Buy on Kobo
, 
Buy on itunes
, 
Buy on B&N
, 
Buy on Amazon
, 
Buy on Audible
It should be an easy rule to follow - don't bang your boss...But I didn't know who he was when I met him.
And the first time I saw him, our connection sounded like the stuff of romantic legends -- that whole "their eyes locked across a crowded room" moment that turned into more.I didn't believe it. . . . until it happened to me.
Fine, the charming, clever, sexy-as-sin guy in the tailored suit was only trying to buy the same Snoopy lunchbox (as a gift!), but still, our eyes totally locked, and my lady parts definitely tingled as we vied for the prize.
Naturally, I did what any badass business woman would do. Negotiated for the lunchbox, then found my what-if guy online and made plans to see him the next night.
One night only -- that was the deal we made.
But one fantastic night had us both changing our minds in the morning. And making plans for another.
Until I walked into the office to learn he just bought my company.
And here's the biggest rule of romantic legends -- no matter what, don't bang your boss.
Especially if you're already falling for him.
Elizabeth 'Bryn' Hawthorne is VP of content for The Dating Pool site. Logan Clarke is in media finance and has now acquired The Dating Pool site. A divorced father to a little girl, Logan hasn't really dated more recently, similarly Bryn after her break up with her cheating ex hasn't either. They meet at a gift shop where they both want the same snoopy lunch box. Gazes are held, sparks fly and Bryn and Logan are quite taken with each other. Alas they go their separate guy without getting each others number but in this day and age of social media apps, they make a post on a Made connections app and get reconnected.
I quite liked them together, their conversations were interesting. They were funny, flirty and sweet together. They both have cats, love snoopy lunch boxes, have a shitty ex and work in media. They connected from the moment they met, apart from the whole they can't be together at the moment because Logan's her boss now. Their story is quite a smooth sailing, resisting each other is difficult but they don't really try hard. They are good people who deserve happiness. They were cute, sweet and so was The What If Guy. 
This is quite shorter than what I was expecting, added with the fact that they had technically only known each other for 3 days, of which they spend on together and had one date. Granted it was a smashing date and they have great connection and chemistry. Then they find out that Logan is the boss of the company where Bryn works and not even two weeks later Logan and Bryn are ready to tell everyone at work they are together now. It just felt a little too quick for me. Also we never really get to know Logan beyond superficial level, we get quite a lot of Bryn's life in comparison but the bare minimum of Logan and his daughter.
Don't really remember if I've read Cat POVs in Contemporary before, I might have. The most memorable one is from the Robin D'Owens Celta's heart mate series but they are telepathic familiar cats on alien planet but I digress. I found it strange here but came to accept it later on in The What If Guy.
It's perfect someone looking for light contemporary (low on angst), funny and short read with lovely chemistry, cast of characters and a easy plot to get lost in.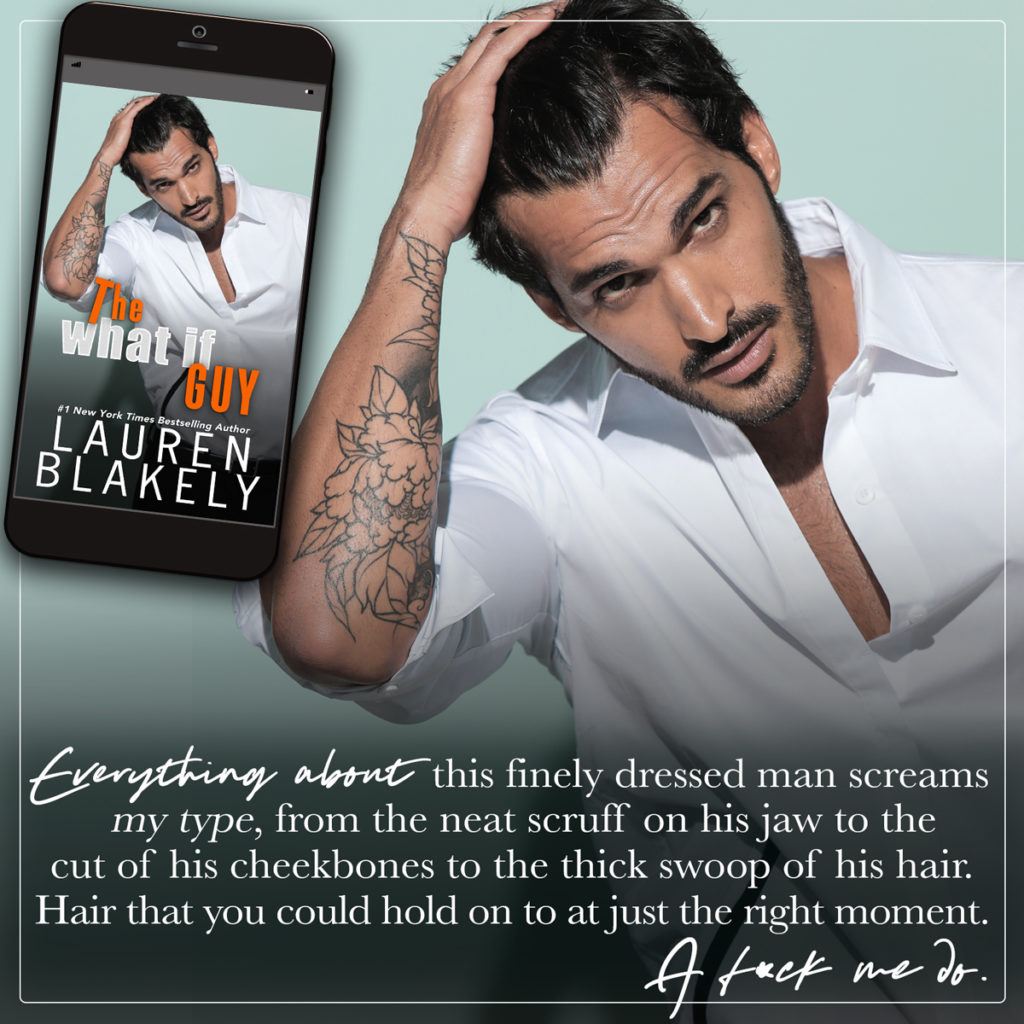 Related Posts