Blog Tour and Giveaway: Ripple Effect #4 by Keri Lake
I received this book for free in exchange for an honest review. This does not affect my opinion of the book or the content of my review.
Ripple Effect Episode 4
by
Keri Lake
Series:
Ripple Effect #4
Published by
Self Published
on 7th April 2017
Genres:
Contemporary
,
Dark
,
Erotica
,
Romance
Format:
eARC
Source:
the Author
Buy on Amazon US
, 
Buy on Amazon UK

From the author of Ricochet and Backfire comes a dark erotic suspense serial ...
Episode One: Dylan will do anything to escape her current nightmare, even if it means falling into the tangled web of a ruthless killer.
Series Synopsis:
Ripley
They call me RIP. I'm a killer. A murderer. A psychopath. In the eyes of the righteous, I'm a monster, born of sin and depravity. I want to protect her, but I'm not a good man. I want to love her, but I no longer feel. She gets under my skin, though, and has awakened something inside of me. Something I'd kill for. I'm not her savior—not even close. In fact, I'm worse than the hell she's already suffered. I'm her vengeance. Tit for tat, as they say. And if she's not careful, I'll be her ruin.
Dylan
For months, I've watched him. I've fantasized him as my savior, my lover. My ticket out of the hell I've lived in for the last six years. I never dreamed he'd be my nightmare. Had I known what he really is, I'd have never gotten in the car that night, but life is full of cause and effect. And sometimes the choice on offer isn't a choice at all. It's the result of something already in motion, and we're merely left to survive the ripple effect.
*This is an erotic suspense/erotic romance not recommended for readers under the age of 18 due to graphic violence and sex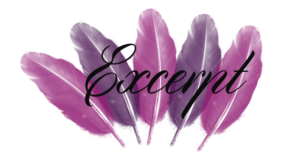 Dylan

Pressure and a nip of my skin recoils my muscles. A pinprick at my left arm tells me Randy's shoved a needle into my veins, and the warmth that floods every muscle in my body, like a fireplace at Christmastime, has me clinging to my reality. It's nauseating and soothing, curling my toes at the same time I want to throw up. Please. I don't want to pass out. Not while Rook's holding those pliers. My stomach twists and gurgles.
"Just a little cocktail I put together for you, my sweet girl." Randy's voice fades in and out and he strokes my hair, only adding to the wave of comfort sweeping over me. "It took twelve stitches to close that stab to my ribs. So I'm going to give you twelve stitches … somewhere."
"No." My voice is weak and slipping with every second.
"Tell me you love me, Dylan." His lips are at my ear, the crackle of his whisper growing distant. "I can make this all go away. Tell me you want me. Only me."
I roll my head against the dirty mattress they'd lain me on and moan a protest that doesn't matter. No one will hear me.
The moment footfalls diminish across the room, Randy's at my ear again. "I'll kill him." He speaks so softly I can hardly hear him, even as close as he is. "For you. Just tell me you want me."
Nails scrape my inner walls, and when the heel of a hand presses against my pubic bone, fingers curve up into me—a sensation that begins to fade as the drugs take hold.
"I'll wait. You're gonna love this shit, Dylan." Randy's voice is distant, floating all around me. "I fucking need to get inside you, baby girl. Need it so bad. I should've done this a long time ago. You ran, though. From me." A crack to my face hardly registers as the drugs start to kick in, and he strikes me again. Same place, but I'm numb, drifting from my body into a disconnected space, away from all of this. The same place I used to hide when my mother fucked her Johns in front of me, or when Randy took pictures in that dirty laundry room. "You'll never run from me again."
A scream hammers against my skull—it's a loud, screechy, painful sound as if someone has reached down into the depths and pulled out a soul. Is it me? Am I screaming for my life and I'm just so gone, I don't recognize my own pain? Has he already begun to use those pliers on me?
I don't notice the pressure against my thighs as it was before when Randy's voice breezed my ear.
The blackness lifts, and I'm staring into dark, angry eyes—one blue, one hazel.
If I happened to be sober, the sight of him would have me crawling out of my skin as enraged as he looks with his lip peeled back in a snarl. My head feels as if it moves in slow motion, as I look around for Rook and Randy. They're nowhere in sight. Am I dreaming? Is this all a nightmare? Will I wake to Rip's pissed off face staring back at me? There's an element of fear and relief in that thought.
I didn't take any pills, did I? No, I could swear I didn't take any pills.
The blackness tugs at me, begging me to swim in its void. Yes. Take me.
Ripley stands up from me, shoving a cigarette into his mouth, and plucks his fingers along his blade.
Will he kill me? Will all three of them torture me?
I don't even care. Somewhere in the darkness, there's safety. Quiet. So I let it steal me away.

Giveaway ~ $25 Amazon Gift Card & Keri Lake Swag Pack
Related Posts