Review: Slave to Sensation by Nalini Singh (New Cover + Giveaway)
Slave to Sensation
by
Nalini Singh
Series:
Psy-Changeling #1
Published by
Berkley Publishing Group
,
Penguin
on September 5th 2006
Genres:
Fiction
,
General
,
Paranormal
,
Romance
Pages:
352
Format:
eBook
Source:
Purchased

Dive into a world torn apart by a powerful race with phenomenal powers of the mind—and none of the heart…
In a world that denies emotions, where the ruling Psy punish any sign of desire, Sascha Duncan must conceal the feelings that brand her as flawed. To reveal them would be to sentence herself to the horror of "rehabilitation"— the complete psychic erasure of everything she ever was….
Both human and animal, Lucas Hunter is a Changeling hungry for the very sensations the Psy disdain. After centuries of uneasy co-existence, these two races are now on the verge of war over the brutal murders of several Changeling women. Lucas is determined to find the Psy killer who butchered his packmate, and Sascha is his ticket into their closely guarded society. But he soon discovers that this ice-cold Psy is very capable of passion—and that the animal in him is fascinated by her. Caught between their conflicting worlds, Lucas and Sascha must remain bound to their identities—or sacrifice everything for a taste of darkest temptation…
Slave to sensation has a pretty new Cover, I of course loved the previous one as well but this one goes more with the setting of the story <3. I love this series, it's my top favourite series of all time along with Dark Hunters, so if you have not already read or started the series, do it NOW…you won't regret it.
Review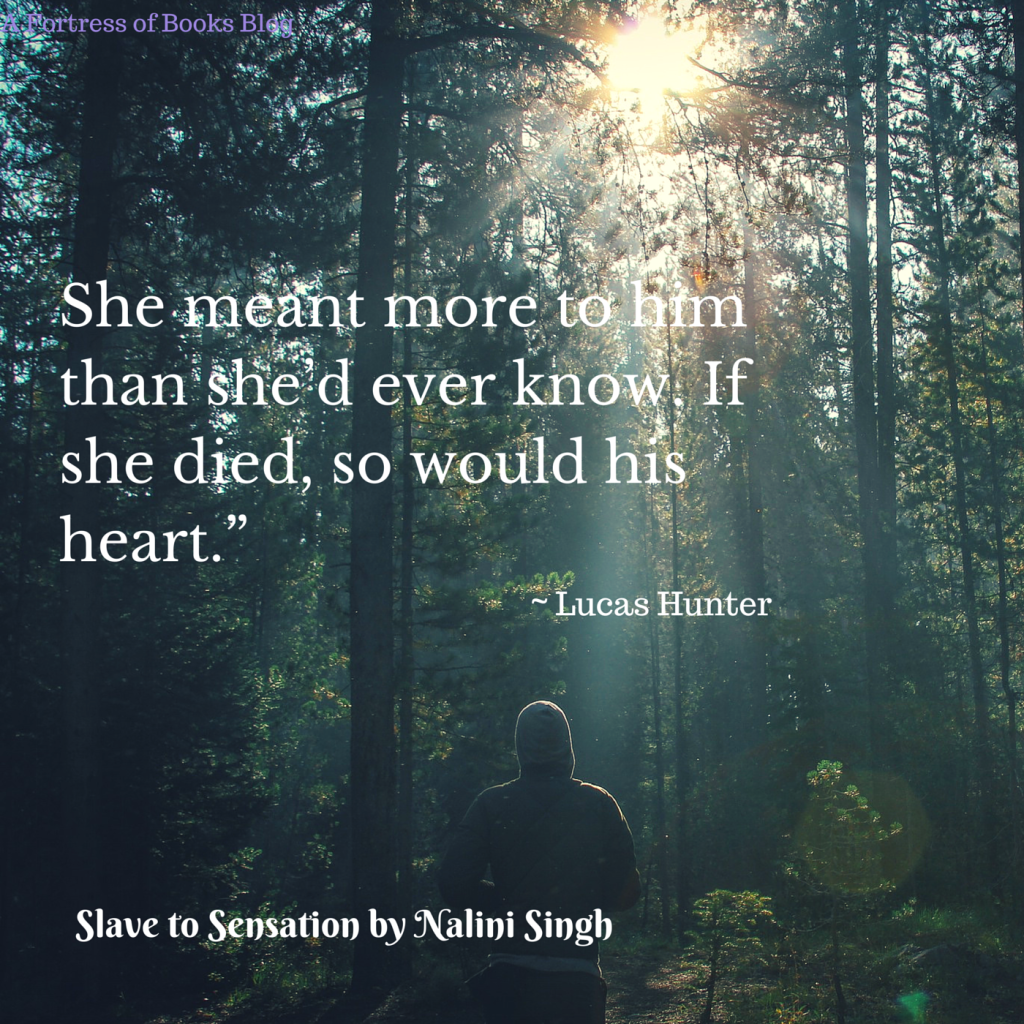 A bit of a background: In the Psy (beings with mental abilities) /Changeling (shifters) world, in the year 1979 the Psy council decides to implement the Silence protocol because of the increasing incidence of insanity and serial killers in their population, the aim of which was to condition the young population of the Psy to not to feel anything anymore, no rage, no anger, no happiness or love. Now in 2079, after a 100 years of this protocol, the psy population seems perfect emotionless beings, incapable of committing any atrocious crimes that once haunted the Psy population but as they say things are not always as they seem.
Sascha Duncan, a cardinal Psy said to be the most powerful of Psy's; thinks of herself as flawed due to the silence protocol and her upbringing in it especially since her mother is a member of the Psy council. Sascha isn't silent which makes her an anomaly amongst her people and terrified of her life since a mental wipe, 'rehabilitation' is the only solution for Psy's that feel so Sascha pretends to be just like everyone else.
Lucas Hunter is the alpha of the DarkRiver changeling pack, based in San Francisco. Lucas is a panther shifter, he's completely at ease with who he is, his power and his position as the alpha of the pack.
Changelings and Psy's are complete opposites of each other. Changelings are all about family, emotions and pack and Psy's are all about logic, business and the advancement of the psy population. Changeling's despise the Psy's. Which I think just makes this book more interesting to read cause I don't know about you but the hate to love is an excellent trope to read.
Lucas and his pack are searching for a Psy killer that murdered one of his packmates and the only way that they could any information is by getting close to the Psy.
Sascha and Lucas have such a great chemistry/dynamic (to be honest, all the couples by Nalini Singh do), they are wonderful together, a psy who pretends to not feel anything and the teasing and seducing panther. They also both have strong personalities, are stubborn, determined but at the core of their personalities they are very protective and caring of people they consider family. It's a joy to see their development from the first time they met to the end of the book.
I've reread this book so many times and I love it a bit more everytime I do. It's the book that started it all and it's a amazing first book in an amazing series, seriously READ THE BOOK! Happy Reading!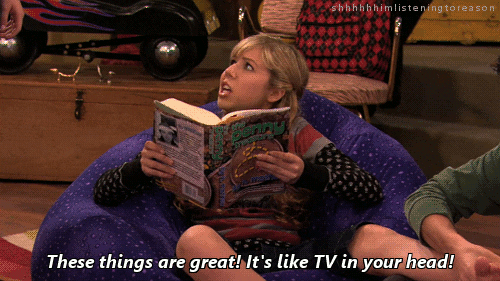 p.s I tired to make it (the concept of the book) simple-er I don't think I quite managed it….Also I can't wait till the next book of the series release which is next week. 😀
Giveaway
Related Posts