Review and Excerpt: Full Package by Lauren Blakely + Giveaway
I received this book for free in exchange for an honest review. This does not affect my opinion of the book or the content of my review.
Full Package
by
Lauren Blakely
Published by
Lauren Blakely Books
on January 9th 2017
Genres:
Contemporary
,
Contemporary Women
,
Romance
,
Romantic Comedy
Pages:
300
Format:
eARC
Source:
the Author
Buy on Amazon US
, 
Buy on Amazon UK
, 
Buy on Kobo
, 
Buy on itunes
, 
Buy on B&N

From the New York Times Bestselling author of MISTER O and BIG ROCK, comes a hot & hilarious new standalone romantic comedy…
I've been told I have quite a gift.
Hey, I don't just mean in my pants. I've got a big brain too, and a huge heart of gold. And I like to use all my gifts to the fullest, the package included. Life is smooth sailing....
Until I find myself stuck between a rock and a sexy roommate, which makes for one very hard…place.
Because scoring an apartment in this city is harder than finding true love. So even if I have to shack up with my buddy's smoking hot and incredibly amazing little sister, a man's got to do what a man's got to do.
I can resist Josie. I'm disciplined, I'm focused, and I keep my hands to myself, even in the mere five-hundred square feet we share. Until the one night she insists on sliding under the covers with me. It'll help her sleep after what happened that day, she says.
Spoiler—neither one of us sleeps.
Did I mention she's also one of my best friends? That she's brilliant, beautiful and a total firecracker? Guess that makes her the full package too.
What's a man stuck in a hard place to do?
Perfectly ruined for anyone else. ~Chase Summers
Chase Summers, Dr. McHottie according to Josie is in need of a place to live. He has recently moved back to NY after being away for doctors without borders and now has had the worst luck in finding an apartment.
Josie Hammer is a baker, sister of Wyatt and Nick (Heroes of Well Hung and Mister O). When her roommate moves out because she is getting married to Josie's brother Wyatt. Josie is in need of a roommate stat and who better than her best friend Chase.
Chase was a great guy, his POV was hilarious. He was smart, funny and not at all besotted with Josie *NOPEE* I loved how he loved his desserts and loved Josie. Josie was also a great heroine, perfectly matched to Chase. She was  lovely, funny and a great baker.
Full package is what happens when you're in love with your best friend and now have to share an apartment and one night when things get a little bit out of hand but you can't seem to stop from falling deeper in love.
I loved Chase and Josie together. Their friendship and later their relationship was adorable. They both love deserts, kickass in scrabble and are in love with each other and everyone apart from them knows it. Their banter and their interactions were just plain fun to read. They both have the same sense of humour and really know each really well. Their chemistry was also great! A very sweet and passionate romance.
This was such an easy read to slip into and it got me out of a book funk I was in. A great mix of humour, romance and sweetness with low angst. 
Overall this provides with a fun, friends to lovers read with yummy food and a awesome hero!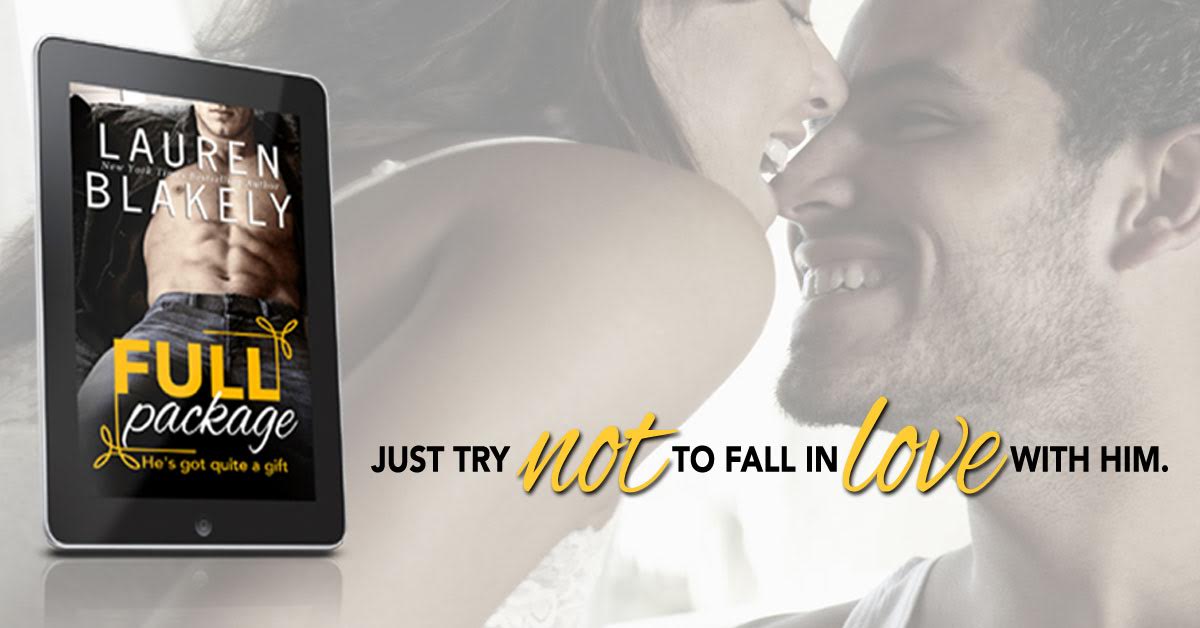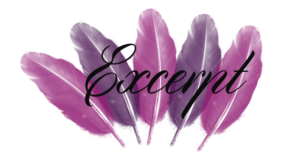 I point to the curved wooden stand with a hook at the top. "This. Explain this."
                Josie sets her hands on her hips. "It's a banana holder."
                I give her a stern look. "I can read. I don't need to know what. I need to know why." I poke the object on the shelf at Bed Bath & Beyond, otherwise known as the Nexus of Unnecessary Things. Pretty sure there's some kind of vortex or force field right smack dab in the middle of this store attracting all the weird, bizarre, and odd home goods. "Why can't they sit on the kitchen counter? Or, how about in a bowl?"
                "Maybe the bananas just like to dangle?" she suggests. "Hang free and all?"
                Smacking my forehead, I go along with it. "Aha. That makes perfect sense."
                "I'm here to help." She tugs on my shirtsleeve. "But can we please get to the sheet aisle? You can't sleep on a naked mattress."
                "That may be true, but I could definitely sleep naked on a mattress," I offer, and she laughs as we navigate through another sardine-packed aisle in the mammoth store.
                It's one in the afternoon, and I just moved in this morning. That took all of two hours. Spending my twenties in med school and as a resident gave me very little time for the acquisition of things, so most of my possessions fit in a duffel bag. I have very little. Not even sheets for a queen-size bed. Ergo, I'm spending Saturday at Bed Bath & Beyond, which is a bit like wandering through a Buzzfeed post titled "Ten Things I'll Never Use."
                More like five hundred. Wait. Make that five hundred and one, because I just spotted the new number one item on the list.
                "That," I say as I make a beeline for a shelf of crème brûlée torches. Grabbing a silvery one, I hold it up. "Please say we can have a housewarming party, and you'll make crème brûlée, and I can stride all proud and awesome into the kitchen," I say, puffing out my chest and deepening my voice. "And I can light it with a torch, and we'll all ooh and ahh at the manly fire I made when I lit up a dessert."
                She arches an eyebrow. "A manly fire?"
                I nod vigorously. "And then you'll let the guests take turns punching me in the face for being a total douche for owning a crème brûlée torch."
                She narrows her eyes. "You actually want people to punch you?"
                I'm deadly serious as I answer her. "If I ever own a crème brûlée torch, you have carte blanche to punch me, Josie. You really should." I drop the torch on the shelf and take her hand, clasping it tightly in mine. "Promise me. From this day forward. Promise you'll punch me if I ever own a crème brûlée torch, a rotating tie rack, or more than one kind of cheese grater. This is part of our roommate pact."
                She grips my hand tighter, her green eyes glowing with stark seriousness. "I solemnly swear to pummel you under all the aforementioned circumstances. As proof of our friendship and roommate solidarity."
                "You're a saint," I say, then wrap a hand around her head and tug her close for a quick kiss on her forehead.
                And hello, sweet, sexy scent of Josie. What is this delicious smell? Is it . . . oh fuck me.Cherries. My God, she smells like cherries. Like the perfect summer fruit. Like the naughtiest fruit. And I've got to wonder if that cherry scent is her face lotion, her shampoo, or her body wash?
                Body wash.
                My mind is adrift, and the word association begins. Because what goes with body wash but nudity?
                Naked woman in the shower. Washing. Lathering. Soaping.
                Ah, hell.
                Snap the fuck out it, Summers.
GIVEAWAY!
*Josie and Chase put together some of their favorite things just for you to celebrate the release of FULL PACKAGE!*
a Rafflecopter giveaway

Related Posts