Excerpt and Giveaway: Worth the Wait by Claudia Connor
Worth the Wait
by
Claudia Connor
Series:
McKinney/Walker #1
on 10 January 2017
Genres:
Contemporary
,
Romance
Buy on Amazon US
, 
Buy on Amazon UK
, 
Buy on Kobo
, 
Buy on itunes
, 
Buy on B&N
New York Times bestselling author, Claudia Connor, takes readers on a journey through young love and the reality that when tragedy strikes, hurting the ones you love most often follows.
Now ten years later, Mia James is in Special Agent Nick Walker's path once again and this time he's determined to shed the weight of regret and finally claim the future that was always meant to be theirs.
But Mia's heart was shattered by Nick and though repaired, she's not sure she can risk it again. Love wasn't enough for them before, how can it be enough now? And on top of that, she has her own secret about that tragic day.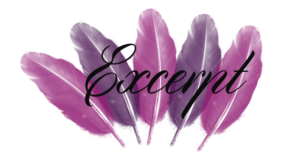 ~twenty-four years ago
Nick pressed two fingers into the sleep deprived headache pounding in his temple and tried to concentrate on professor Jenkins's explanation of ideal gas law. He circled a line of notes, ignored the knock on the auditorium door until he heard the familiar cry. Hannah, who he'd left in the university daycare two hours ago.
The high pitched wail wasn't his two year old sister's hurt cry. It was her scared cry with a touch of pissed off. In the six months since their parents' death, he'd learned to tell the difference. He'd learned a lot of things. Like if he didn't take her to the bathroom, she'd likely wait too long and have an accident. Like green beans made her throw up, but she'd eat them if he told her to. And she would never, ever go to sleep without Mr. Bunny.
He was up, out of his seat, and halfway down the auditorium stairs before his professor laid his pen down.
Nick's eyes narrowed on the young blonde in an oversized sweatshirt with silk greek letters sewn on the front. She held a sobbing Hannah dressed in the sunny yellow sundress he'd picked out that morning. She hadn't been crying when he left her. Now her eyes were red and snot mixed with tears dripped into her mouth. Hannah lunged for him. His arms engulfed her small body and his heart squeezed like it always did when she held onto him.
"I stay you," Hannah said. Each word tumbled out of her with a jerk of her tiny shoulders.
"What happened to her?"
"Nothing happened to her. She hasn't stopped screaming for the past hour and she bit three people. We can't keep her like that."
Several responses came to mind.
She's just a baby.
She missed her nap.
And the loudest of all, it was my fault for leaving her.
Hannah raised her head to look at him, giant tears hanging from golden lashes. "I bite."
"Well. At least she's honest." Professor Jenkins turned his questioning eyes to Nick. "She yours?"
He hesitated, but only a second. "My sister. But yes, she's mine." And at that moment she became even more his, which seemed to be the case every day. Every day, a little more his.
GIVEAWAY
a Rafflecopter giveaway

Related Posts