Book Tour and Giveaway: Running Hot by Helenkay Dimon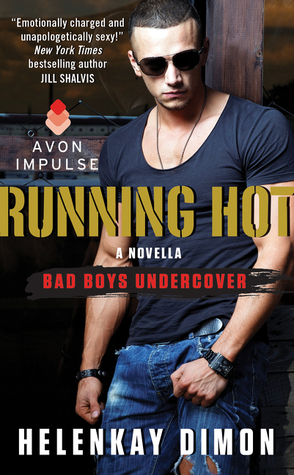 Running Hot
by
HelenKay Dimon
Series:
Bad Boys Undercover #0.5
Published by
Harper Collins
on December 16th 2014
Genres:
Contemporary
,
Fiction
,
General
,
Romance
,
Suspense
Pages:
200
Buy on Amazon US
, 
Buy on Amazon UK
HelenKay Dimon kicks off her hot new romantic suspense series, Bad Boys Undercover, featuring the fierce men of Alliance— and the only women capable of taming their hearts
Camped out at a resort bar in Fiji, CIA operative Ward Bennett may look like he's on vacation but he's really deep undercover, hunting a dictator on the run. Ward may be on the job, but that doesn't mean there isn't time for the sexy female bartender. That is, until she drugs him.When Tasha Gregory discovers the hottie on the barstool isn't who he pretends to be, her MI6 training kicks into gear, and she has no choice but to take him out. Problem is, Ward's not an easy man to put down for long. More than once, his interference almost blows her surveillance operation—and her ability to keep her heart to herself.As the situation heats up, these two must decide whether they can trust one another—and quick. Working together might just make everyone safer, but getting close enough for comfort … might just get them killed.
Excerpt:
Her gaze bounced away from his face then returned.  "You're not as smooth as you think you are."
"I refuse to believe that's true." But just in case he stopped fiddling behind his back.
"You're not as attractive as you think either." She took another step.
"Come on now. Take that back." He judged the distance between them. Another few inches and he'd take her down. Might even feel bad about it for a few seconds despite the fact she'd tied him to a chair.
"And that thing you're doing…" She eyed him up.
Interesting but she was going to need to be more specific since he had about ten exit strategies swimming around in his head at the moment. "Being charming?"
"You're counting my steps and thinking 'wow, she was too dumb to tie my feet to the chair' and are now spinning all kinds of plans about getting the jump on me."
Well, shit. "I have no idea what you're talking about. I sit at a desk all day."
"You should know if you move your feet even one inch I will punch you in the junk so hard I'll have to send an apology to the future kids you'll never have."  She winked at him. "Got that, stud?"
Sweet hell. Enemy or not, mercenary or con woman, she was so fucking hot. "You have my attention."
"Then tell me your name."
"Ward Bennett."
She sighed. "Your real name."
He wedged the shim under the tie's locking bar and tugged. If she'd bound his hands together in front of him he'd be out and knocking her down already. "You think if I made one up I'd go with that?"
"Since you won't talk when I'm being nice-"
"This is you being nice?" He snorted for effect and to cover any noise from behind his back. "I gotta tell you, sweetheart. Your dating etiquette needs work."
"-we'll do this the hard way." The gun came up again as she said the words until it aimed at his head.
Rafflecopter Giveaway (FIVE Digital Copies of RUNNING HOT)
a Rafflecopter giveaway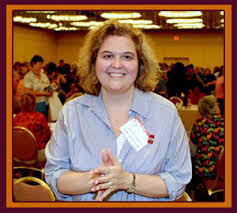 Author Info
HelenKay Dimon is a former divorce attorney turned full-time romance author. Odd transition, right? She has sold over thirty novels, novellas and shorts to numerous publishers, including Kensington, Harlequin and Penguin, Samhain, Carina Press, and HarperCollins. Her nationally bestselling and award-winning books have been showcased in numerous venues and her books have twice been named "Red-Hot Reads" and excerpted in Cosmopolitan magazine. But the best part of the job is never having to wear pantyhose.
Author Links:   Website | Facebook | Twitter | Goodreads
Related Posts