On Tour: Playing Dirty by HelenKay Dimon Review + Giveaway
I received this book for free in exchange for an honest review. This does not affect my opinion of the book or the content of my review.
Playing Dirty
by
HelenKay Dimon
Series:
Bad Boys Undercover #1
Published by
Harper Collins
on January 27th 2015
Genres:
Contemporary
,
Fiction
,
General
,
Romance
,
Suspense
Pages:
384
Format:
eARC
Source:
Edelweiss
As an elite Alliance agent—the joint undercover operation of MI6, the British Secret Intelligence Service, and the CIA—Ford Decker lives for the adrenaline. But when he befriends sexy property manager Shay Alexander in hopes of finding her cousin, a known national security threat, Ford crosses the line, getting to know her better . . . in bed.
After being burned by her last relationship, Shay wants to take things slow. Yet she can't keep her hands off the drop-dead gorgeous hottie who's moved into her apartment building. So when Ford's identity as an undercover agent is exposed, his betrayal cuts deep. Shay never wants to see him again, but Ford can't let her go, not when her life is still in danger. He will sacrifice everything to protect her, then be prepared to walk away from the only woman he's ever loved, even if it breaks him.
Review
Ford Decker/Adam Ford is on a undercover mission to find the man that has a stolen a deadly toxin with no cure. He is the leader for the team Barvo of the Alliance agency. Ford left the CIA and joined the Alliance after his partner was murdered. Her really doesn't like the boundaries messing with his operation and has problems with authority.
Shay alexander is a property manager for her uncle. Unknown to her, her genius cousin is the one who stole the toxin. She recently found that the guy she had been dating was only getting close to her to get close to her uncle for his money and status. 
Ford was supposed to keep a watch on Shay not get in bed with her or have a relationship with her but he couldn't help himself. He really liked her. For Shay, it was only supposed to be a fling because of the fiasco with her but now months later Shay wants more than Ford disappearing but doesn't know how to tell him. 
I did think Shay was a bit naive in the way that she saw all the signs yet ignored them believing Ford what he said especially after she visited his cando a couple of times and saw the state of it and because of what happened with her ex. She should have shown a bit more mistrust. 
The action part of the book was quite heavy in the book because of which the romance suffered a bit but it was ultimately ok since that part kept me interested to know what was going to happen next. The whole crime fighting thing is one thing apart from romance that I really enjoy watching and reading. 
I did like Shay and Ford together, he was sweet and protective of her and she was caring and understanding towards a guy who she thought loved his work and had a thing for weird t-shifts such as piglets playing poker or possums.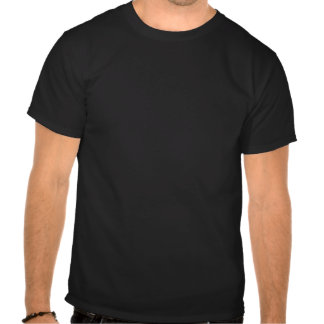 Quibbles: Maybe it's just me but Ford and his team literally threatened everyone, talked about death so causally and I didn't understand Ford's issue with the Brit's or Harlan. Ford and his team also this issue of not following orders given to them by their bosses which I find disconcerting because I don't you should have an operative in the field that is a wild card or could disregard orders which doesn't suit him. I also wanted a lot more groveling from Ford after all he did lie to her for months and not just about his career but everything else as well. Lastly, I would have loved a flashback to when Shay and Ford first met and an epilogue.  
Overall, it was a pretty decent read and I will definitely be reading more books from the author. Happy Reading!
P.s Whats the deal with the cover on the guy, he kinds looks like Adrian Pasdar you know the guy who played Nathan Petrelli in Heroes.  
Rafflecopter Giveaway (Three Sets including an ebook of RUNNING HOT and Print Copy of PLAYING DIRTY)
a Rafflecopter giveaway

Author Info
HelenKay Dimon is a former divorce attorney turned full-time romance author. Odd transition, right? She has sold over thirty novels, novellas and shorts to numerous publishers, including Kensington, Harlequin and Penguin, Samhain, Carina Press, and HarperCollins. Her nationally bestselling and award-winning books have been showcased in numerous venues and her books have twice been named "Red-Hot Reads" and excerpted in Cosmopolitan magazine. But the best part of the job is never having to wear pantyhose.
Author Links: Website | Facebook | Twitter |Goodreads
Related Posts