Release and Excerpt: The Knocked Up Plan by Lauren Blakely
The Knocked Up Plan
by
Lauren Blakely
Genres:
Contemporary Romance
Source:
Promotion Company
Buy on Amazon US
, 
Buy on Kobo
, 
Buy on B&N
There are three little words most guys don't want to hear on the first date.
Not those…I mean these… "knock me up."
This single gal has had enough of the games, the BS and the endless chase. I know what I want most, and it's not true love. It's a bun in the oven, and I'm not afraid to hit up my sex-on-a-stick co-worker to do the job. Ryder is gorgeous, witty and charming — and he's also a notorious commitment-phobe. That makes him the perfect candidate to make a deposit in the bank of me.
I won't fall for him, he won't fall for me, and there's no way baby will make three. Right?
****
There are four words every guy wants to hear on the first date — "your place or mine?"
When my hot-as-sin co-worker makes me a no-strings-attached offer that involves her place, my place, any place — as well as any position — I can't refuse. Besides, I've got my own reasons to take her up on her deal even with her one BIG condition. There's no way I'll want more from one woman than any position, any where, any night? Except . . . what if I do?
Note: Be prepared to swoon and fan yourself from the heat! This full-length standalone contains lots of hot baby-making s-e-x, happy tears, naughty jokes and a hot, swoonworthy hero you will fall madly in love with.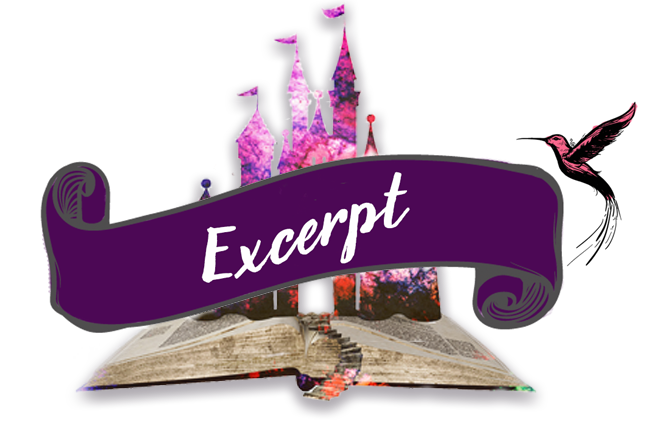 "How does it work?" I ask. "The whole donation process."
She stabs a carrot slice, chews, and swallows. "Well, there's this thing guys do when they're horny. It's called"—she glances furtively from side to side—"jacking off."
"I'm well aware of how the protein shake is made. What I mean is, are we talking about one of those little rooms you go into?" I ask, since what man doesn't have an image of a jerk-off chamber? "With magazines or porn or whatnot?"
"Yes, they schedule the donors for forty-minute sessions in them."
"I'm more efficient than that, but that's good to know." I take another bite and chew. I set down the burger. "So, a nurse or orderly would escort me to a special room, and then I'd need to drop my
drawers and whack off. Into a cup, right?"
"A plastic sample cup. With a top," she says, and I'm kind of amazed that she's answering every question like a champ. No blushing, no stammering.
"What do they provide for entertainment? Laptops? Computers? Or is it old school with Playboy?"
"They provide pornographic material in printed form as well as video on a TV screen."
"Awesome. So I just choke the chicken in a room with a ton of other dudes going at it in their own rooms, too. Hand a cup to the nurse. She seals up the goods. Then, what's next?"
"They do tests on your swimmers."
"They'll pass. Then you come in, maybe the same day, maybe a few days later?"
"Same day. We'd have to time everything to my cycle and when I'm ovulating."
"Fine, so they undress you, prop you up on an exam table, and stick a turkey baster into you?"
"You paint a lovely picture of the process."
I hold up a hand, waving her off. "Wait. I'm not done. You're in nothing but a hospital gown. The doc tells you to put your cute little feet in stirrups, and they stick that baster up inside what I am sure
is an absolutely gorgeous and heavenly home," I say, because if she can complement my tadpoles, I can say something nice about the paradise between her legs. She mouths a thank you. "After the boys
make the upstream trip, they send you home." I mime patting her on the rear and then sending her out the door.
"I think you've got the basic idea."
"And after that?"
"That's all," she says. "That's all I'd want you to do. I don't expect or want any involvement. I'd have all the paperwork drawn up in advance saying there are no legal rights, responsibilities, or expectations of parenting, and no financial commitments required."
I'm almost ashamed to admit it, but that's the clincher for me—the lack of involvement. If I'm ever going to raise a child, I'm damn well going to do it right. The whole nine yards, two parents, just like my mom and dad raised my brother, my sister, and me.
Nicole isn't asking me to sign up for daddy duty, though. She doesn't want me to help with diaper detail or midnight feedings.
She's a friend asking for the help she needs so she can then do those things on her own.
And helping a friend seems like something I should consider.
Fine, she's asking for a hell of a lot more than a dude to put together an IKEA TV stand, and those things are beyond Da Vinci Code-level cryptic. I'd like to see Robert Langdon decipher some IKEA assembly instructions. Good luck with that, Harvard symbologist.
I like Nicole. I respect the dickens out of this woman. I want to take her request as seriously as she's asking it. "Can I have a few days to think about it?"
"Of course. Take all the time you need," she says, then glances at an imaginary watch on her wrist. "It's only my biological clock ticking."
Related Posts