Excerpt and Giveaway: Run to Ground by Katie Ruggle
Run to Ground
by
Katie Ruggle
Series:
Rocky Mountain K9 Unit #1
Published by
Sourcebooks Casablanca
on June 6th 2017
Genres:
Contemporary
,
Romance
,
Romantic Suspense
,
Suspense
Buy on Amazon US
, 
Buy on Amazon UK
, 
Buy on itunes
, 
Buy on B&N
First in Katie Ruggle's thrilling new Rocky Mountain K9 Unit series.
He lost his mentor.He lost his K9 partner.He almost lost his will to live.But when a killer obsessed with revenge targets a beautiful woman on the run, Theo and his new K9 companion will do whatever it takes to save Jules before they lose their last chance at a happily ever after...
Theodore Bosco, grieving the death of his partner, is reluctantly fascinated by secretive newcomer Jules. Although his instincts scream that he should avoid her, he can't seem to stay away. It doesn't help that Theo's new K9 companion, Viggy, has fallen head over paws with Jules's rambunctious family.
Or that when he's with Jules, Theo finally knows peace.
When Jules kidnapped her siblings, whisking them away from abuse to the quiet anonymity of the Colorado Rockies, she never expected to catch the eye-or the heart-of a cop. All it would take is one wrong move and she'll lose everything. Yet as Jules attempts to fight her growing attraction to the brooding K9 officer, another deadly threat lurks much closer to home. Someone's gunning for Theo and Viggy, and they're willing to take out anything...or anyone...who gets in the way of revenge.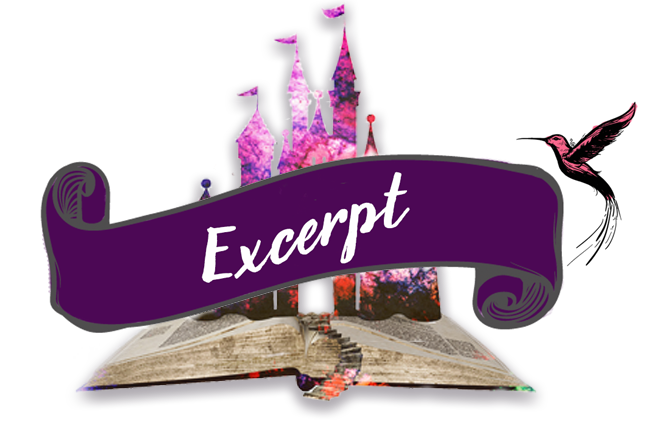 Her shoulders lifting and dropping again in a sigh, Jules stiffened her spine. She just needed to be confident. She also needed to not let the cop's air of authority—as well as his muscled forearms and pretty dark-brown eyes—reduce her to the babbling idiot she'd become the last time he'd been at the diner. For goodness' sake, she'd messed up her name. Her name. If she wanted to survive in her new life, she needed to step up her game. Firming her jaw, she picked up a coffeepot and headed to Theo's table.
He watched her, his frown deepening with each step, and she fought the urge to slow or, better yet, turn tail and run.
"Morning." She turned the mug in front of him right side up with shaky fingers. His wary eyes—almost black and alarmingly perceptive—took in everything, including, she was sure, her obvious unease. "Did you need a menu?"
Jules caught herself before he could respond.
"Sorry." Her flush prickled her chest and moved up to her face to warm her cheeks. "Of course you don't need a menu. You probably know everything on there by now. Well, I'm guessing you do. I've only seen you here once, but Megan mentioned you're a regular."
Abruptly, Jules stopped talking. More of the nervous babble pressed on her lungs, wanting out. Afraid to open her mouth again in case she started talking and wasn't able to stop until she told this man—this police officer!—everything he shouldn't know, she forced a smile and stayed quiet. She was turning out to be a terrible felon.
"Number three," he said after another pause just long enough to make her uncomfortable. "Scrambled."
"Got it." Jules scribbled down the order, relieved to have something to focus on other than his too-intense gaze. He looked at her like he could see everything about her, and there were so many things she wanted to keep hidden. When she glanced up, she kept her eyes away from his, focusing on his left earlobe instead. "That'll be right out."
After picking up the coffeepot again, she began to turn around, relieved. A sound behind her, something halfway between a masculine grunt and a throat clearing, made her stop reluctantly. Jules focused on his other earlobe this time, trying not to show her renewed panic. "Was there something else you needed?"
"Where are you staying?" He bit off each word, making him sound like he was angry he had to speak to her.
The mild, unfocused fear blossomed into terror. Why was he asking? Was he investigating her? His frown deepened when she took a beat too long to answer, and she rushed out her response. "Um…in Monroe."
"Where?"
Her paranoia was feeding her panic, and she gave a vague wave toward the north. "On the edge of town."
If he narrowed his eyes any more, he'd be squinting. "The blue house off of Orchard Street?"
"No." Her feet moved of their own volition, and she took a step toward the door. This job was too important for her to run out on her second day, but the cop's questioning was pushing her to the point where she just wanted to escape, paycheck or no paycheck.
"The old Garmitt place, then." It was a statement instead of a question, and the accuracy of the guess made her eyes widen despite herself. Jules knew fear and guilt must be plastered all over her face. "Heard someone had moved in there."
"Uh…" Her mind raced as she scrambled to think of the best way to respond, to save this conversation from the quickly approaching crash and burn heading her way. "I'm not sure." She barely caught herself before closing her eyes in exasperation. That was her clever save?
"Your address is Thirty-Two Blank Hill Lane." Again, he said what should've been a question with such certainty that it came out as a statement of fact. "Did you buy it?"
"No." Running was beginning to sound better and better. Jules was willing to do pretty much anything to get away from this man, this cop, who knew too much already.
"You rent then?" At her nod, he studied her. She stared back, determined not to say more. Every line in his body was held tightly, from the hard line of his mouth to his forearms to his erect spine. "What brings you to town?" he finally asked.
Her mouth opened, but nothing emerged as her thoughts bounced against each other in a chaotic mess. "This job?" Her voice was pitched too high, and the end of her sentence rose, turning it into a question. Jules resisted the urge to smack herself. Between her twitchy behavior and asinine answers, she knew that, even if he hadn't been suspicious before, he would know for sure now that something wasn't right. Her shoulders curled in as she wished for the power of invisibility. Either that or better acting skills—or any acting skills.
"What the hell, Theo?" Megan appeared out of nowhere, grasping Jules's elbow and tugging. Although she jumped initially, Jules relaxed and allowed herself to be pulled a few steps away from the extremely awkward conversation—or interrogation? "I finally find an employee who can do basic math and doesn't spit on people's eggs, and she's the one you inflict yourself on? Drink your coffee and be all broody, like you normally are. Quietly broody."
The tiny muscle in Theo's jaw pulsed with tension. Jules didn't breathe as she waited for him to react. There was strained silence for several seconds before Theo spoke.
"Which one spits?"
"You missed my point." Whatever else Megan was going to say was interrupted by the thump of the front entrance as it closed behind some new customers. "Be right with you!" Her gaze never left Theo's face. In turn, he never looked away or flinched. The non-panicked corner of Jules's brain was impressed with both of them.
"What's up?" Another cop came to a stop next to the booth, reaching to gently bump Theo's shoulder with his fist. Although the newcomer was wearing a congenial smile, there was a coiled tension to him. The way he placed his body almost, but not quite, between them and Theo said a lot. It was protective in a got-your-back kind of way, but it also showed that Theo had the lead, that the new guy wasn't taking over the situation.
"Theo's scaring my new waitress." Megan's glare shot toward the new arrival. "The one who can do math."
"And doesn't spit." Theo's deadpan delivery made Jules start, and an unbidden smile curled her mouth. Their gazes met, and the cop's eyes seemed to soften for the shortest of moments. Even before Jules was certain she saw it, it was gone.
"Are those your only hiring qualifications? Adding, subtracting, and saliva control? T, maybe we need to look for a new place for our breakfast meetings." There was humor in the cop's voice, although his gaze was ready and watchful, moving from Theo to Megan to Jules.
Turning toward the kitchen while keeping a firm grip on Jules's arm, Megan said over her shoulder, "Your food is safe, Hugh."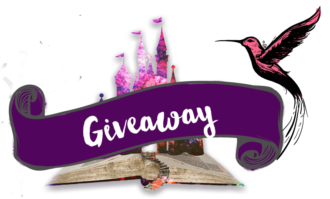 a Rafflecopter giveaway

Related Posts