Excerpt: Datingish by Penny Reid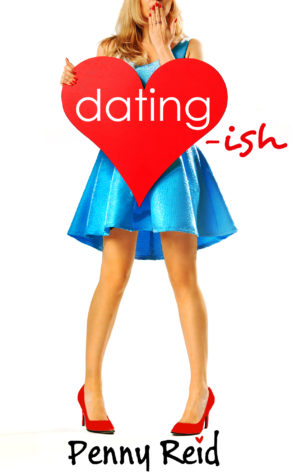 Dating-ish
by
Penny Reid
Series:
Knitting in the City #6
Published by
Cipher-Naught
on May 16th 2017
Pages:
304
Buy on Amazon US
, 
Buy on Amazon UK
, 
Buy on Kobo
, 
Buy on itunes
, 
Buy on B&N
USA TODAY BESTSELLING romantic comedy series
There are three things you need to know about Marie Harris: 1) She's fed up with online dating, 2) She's so fed up, she's willing to forego the annoyance and consider more creative alternatives, and 3) She knows how to knit.
After the most bizarre and irritating first date in the history of humankind, Marie is looking for an alternative to men. With the help of her friends, she quickly identifies a few possibilities: Need a cuddle? Use a professional cuddler. Need affirmation? Get yourself a life coach. Need an orgasm? Try orgasm meditation! Why does she need the hassle of a romantic partner when she can meet all her needs with paid services? But then her irritating date resurfaces. And he's not at all the person she thought he was. And he suggests a different--and crazier--solution to her dilemma . . .
As everyone knows (or will soon come to realize), traditional relations between humans are a thing of the past. Robots are our future. And if robots are our future, then why do we need other people at all?
'Dating-ish' can be read as a standalone, is a full length 100k word novel, and is book #6 in the Knitting in the City Series.
He was quiet for bit, we both were, and I felt myself relax more and more. His palm took a detour every so often, dutifully skipping my hip and sliding along my side, and then back to my leg. Soon, I was so relaxed I felt drowsy.
I felt fingers in my hair, moving the mass away from my neck with treasuring strokes just before Matt nuzzled the back of my neck, causing goosebumps to scatter over my skin.
"Mmm." I smiled. "Hey. Jared said no tickling." My voice sounded sleepy.
"Does this tickle?" Matt asked softly, nuzzling me again. I felt the brush of his lips—not a kiss, a brush—paired with hot breath against the bare skin of my neck and a zing shot straight down my spine, making my toes curl and a sudden hot ache twist in my lower belly.
Oh no.
I knew that ache. I hadn't felt it because of another person's touch in quite a long time. Nevertheless, no one ever forgets that ache.
My back arched instinctively, my bottom pressing back against his crotch, and I stiffened. I felt my nipples harden, strain beneath the cotton of my bra. I was now fully awake. No longer drowsy.
Nope.
Not even a little.
Matt stiffened, too. His movements abruptly ceasing.
"Are you okay? What's wrong?" he asked, alarm coating his words, and in the next moment his hand was suspended in the air above me. "Did I touch something I shouldn't?"
I exhaled a short, nervous laugh, gripped by the urge to sit up.
"No. No. You didn't." I moved to the edge of the bed, righting myself, away from Matt, needing distance. "I'm good." I gathered a silent breath and released it slowly because my pulse was racing.
Crap, Marie. Get a grip. It's Matt Simmons. Professor Matt. The big kid. Why are you reacting this way?
"Did I . . ." These initial words were hesitant, and a moment of silence stretched before he continued, his tone comically teasing as he finished his thought. "Did I arouse you?"
I snorted, shaking my head, laughing at his silly tone. Turning at the waist to peer at him over my shoulder, Matt was grinning at me, twisting a make-believe mustache between his thumb and forefinger.
But then he stopped.
"I did, didn't I?" he pushed, his hand dropping. He looked pleased, if not a little amazed.
I sighed, feeling a smidge embarrassed, and nodded. "Actually, yes. That's a sensitive spot for most women."
"The back of your neck?" He lifted himself to one elbow, his eyes darting to my neck with keen interest.
"My neck in general, actually."
"Huh." Matt frowned thoughtfully. "Where else?"
I pressed my lips together and gave him an incredulous look. "I'm not telling you that."
"Why not?"
"Matt."
"What if I needed it for research reasons?"
"Matt."
"What if I told you it was part of our questionnaire?" He tossed his legs over the side of the bed and stood, walking around to my side and offering me his hand. "You should give me a schematic of your body with the erogenous zones circled and rated."
"Let me guess, you want them rated on a ten-point scale," I deadpanned as I accepted his hand, stood, and stepped away to gain some distance and straighten my shirt.
He shrugged, crossing his arms, stalking after me. "Or exponential. I was going to say a Likert scale, but a logarithmic scale works, too."
Chuckling, appreciative of his attempt to diffuse my embarrassment and awkwardness with the joke, I realized Matt Simmons wasn't a bad guy. He might even be a good guy, just a little . . . peculiar.
And wants to replace romantic relationships with robots. Best not forget that detail.
Yeah, he'd make an interesting friend.
"Thanks." I gave him a small smile.
"For what?" His eyes moved between mine.
"For the cuddle. Thanks for the cuddle, Matt."
"Anytime, Marie." He grinned down at me, his eyes dancing as he leaned forward and whispered, "Anytime."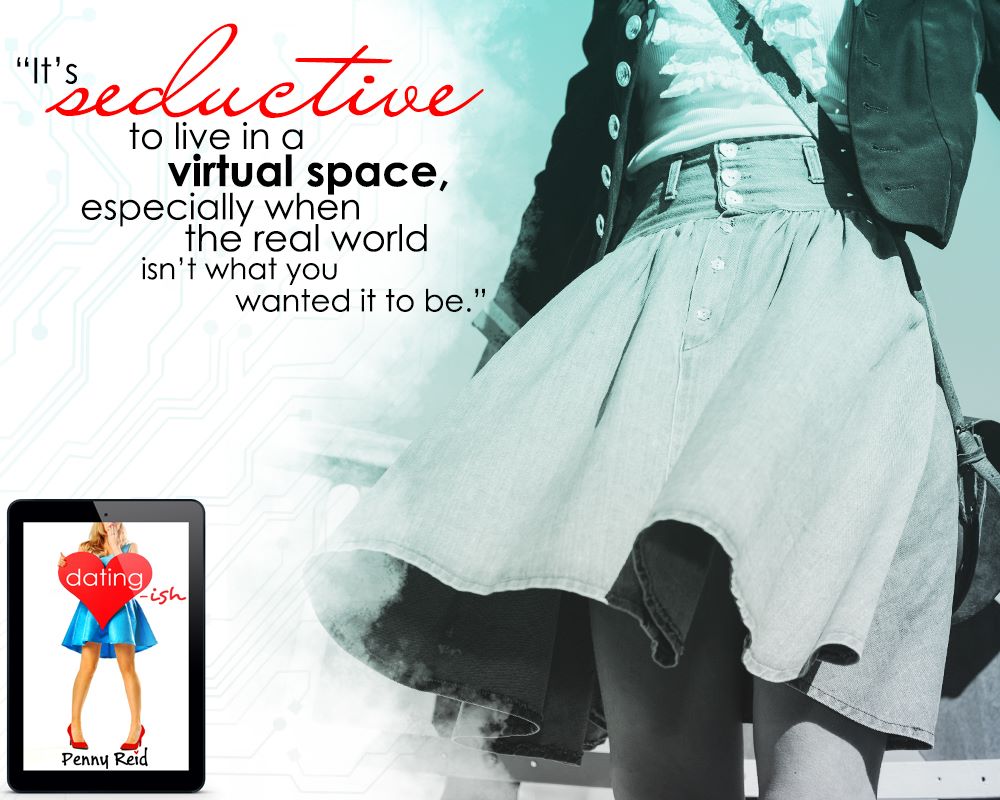 Related Posts