Review and Giveaway: Thief of Hearts by L.H. Cosway
I received this book for free in exchange for an honest review. This does not affect my opinion of the book or the content of my review.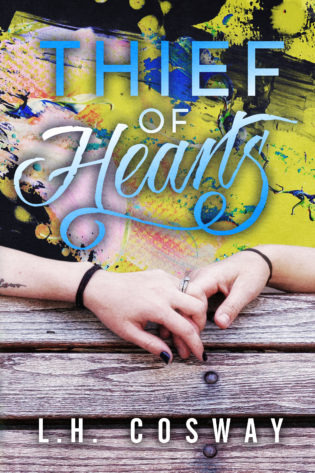 Thief of Hearts
by
L.H. Cosway
Series:
Hearts #5
Published by
Self Published
on 4 October 2016
Genres:
Contemporary
,
Romantic Comedy
Format:
eARC
Source:
the publisher
Buy on Amazon US
, 
Buy on Amazon UK
, 
Buy on Kobo
, 
Buy on itunes
, 
Buy on B&N

Seduce the teacher.
Meet the cousin.
Make a deal.
Steal the painting.
Andrea Anderson has no clue of the thoughts churning around in the dark and dangerous ex-con's head as he enters her classroom. In fact, she's momentarily lost for words. Not in her entire teaching career has she had a student who looked quite like Stu Cross.
A widow at just twenty-eight, love is something Andie hasn't considered a part of her life for a very long time. However, when lingering touches turn to whispered words and hot, searching stares, she begins to wonder if maybe she should take a leap of faith.
But Stu is in her class for a reason, and it has nothing to do with love. He's there to burrow his way into her life and repay a debt, otherwise his family will suffer. Andie is the first person to show him true kindness since he left prison, and though he doesn't want to mislead her, he doesn't have another choice.
Before long, Stu can't tell whether or not he's acting anymore, and his feelings for Andie could throw all of his carefully crafted plans into complete and utter disarray.
Ahhhh yet another amazing book by L.H Cosway. I swear this woman must have wires hooked to readers and just delivers exactly what we want.
Having met Stu in previous books, I wasn't really all that eager to read his story because, to be perfectly candid, he seemed too dim-witted and just plain boring, so imagine my utter (and very welcome) shock when I was hooked from the first page. But again this is pure Cosway magic, she makes the most mundane characters and actions come alive with absolute wonder and by the end of the book your mind is bombarded with pure awesomeness!
I really did love the actual plot, but I have to say I wish the story had concentrated more on Stu and Andie's relationship. Mainly because this is the first time I've read a student/teacher story where there isn't any rapey undertones. And another thing that I wish had been toned down a bit was the constant references to Thomas Hardy's "Jude the Obscure", mainly because I LOATHE that book (that's a rant for a whole other day but let it just be said that the book is utter poop).
But overall the book, like all Cosway's books, were sprinkled with enough hipster references and phrases that actually made you laugh out loud in public while people looked at you like you were possessed (totally DID not happen to me…) to make you want the next book out ASAP. My absolute favourite line (and the one I will most definitely be stealing) is Trevor calling men Penis-havers. That line alone made me want Trev's book out quicker!
~Review by Hallie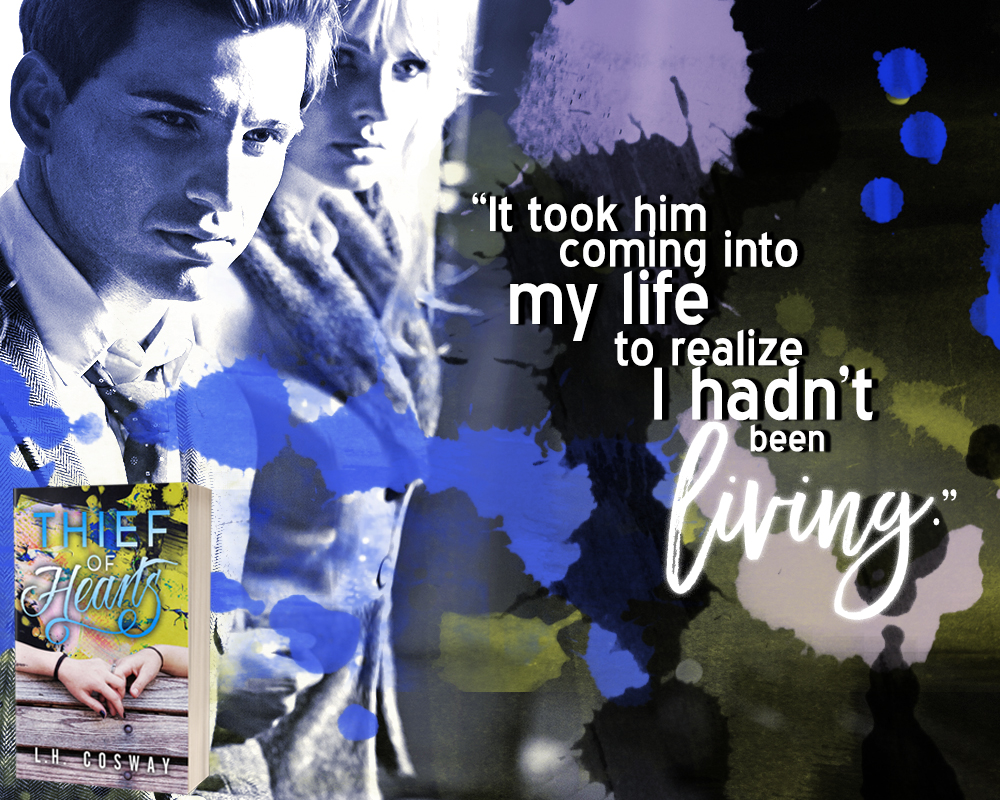 Giveaway
Related Posts