Review: The Immortal Who Loved Me by Lynsay Sands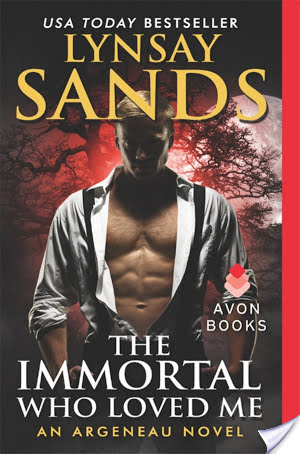 The Immortal Who Loved Me
by
Lynsay Sands
Series:
Argeneau #21
Published by
Harper Collins
on February 24th 2015
Genres:
Contemporary
,
Fantasy
,
Fiction
,
General
,
Paranormal
,
Romance
,
Romantic Comedy
Pages:
384
Format:
eBook
A few hours ago, Sherry Carne would have sworn that vampires didn't exist. That's before rogue immortals rampage through her store, leaving bloody chaos (literally) in their wake. The kicker comes when Sherry learns that one of the vamps on the bad guys' trail may be her life mate. Her head says it's impossible. The rest of her takes one look at Basileios Argeneau and has much more interesting ideas.
Whatever Basil expected in a life mate, funny, outspoken Sherry isn't it. But mind-blowing chemistry and instinct don't lie. They tell him something else, too—that Sherry's connection to the immortal world goes deeper than she knows. And that she's in the kind of danger only Basil can save her from—if she'll just trust him, now and forever . . .
This review is going to be a bit of a mess, I just finished reading it and I usually take a day or two before I write the review just to get everything in perspective. Anyways moving along….
Basileios Argeneau is a 3,538 year old immortal who is now a lawyer. I guess he's vampire in more than one way (get it cause lawyers are considered bloodsuckers…no? I'll stop) He is Lucian and Victor's brother. He is said to be bossy, stubborn and quite a lot like Lucian which is why they often have arguments and Basil prefers living in New York. 
Sherry Carne is the owner of a kictenware store in Toronto. She is also very much a mortal. Her mother died a couple of years ago and her father abandoned her after her brothers death when she was a child. She is a workaholic and really wants her business to thrive which is why she doesn't many friends or other hobbies. 
Let me start off by saying that for quite a few years I really loved this series, it had cool vampires, a lot of humor, sweet and soft romance with some sexy time but something changed in the last couple of books. 
There was just a lot of stuff happening in the book. The romance was practically non-existence, they only met a couple of days and while some books manage to make me think that the protagonist are actually in love after only meeting each other a couple of days, this book didn't. Also the I love you's came a bit too early for me considering they don't know each other and yes I know they are meant to lifemates and most of the couples in the series had only known each other for a small amount of time as well but those couples atleast spend a lot together and were not just trying to find some immortal criminal or were hiding from some criminal immortal with a whole bunch family members. 
Quibbles: Apart from the lack of romance, Basil had 22 oh sorry 26 children (four of which died) with another woman who was not his lifemate, she was his 'friend'. Seriously unless the children were born from in-vitro, you have to feel something for the woman you have 22 children with. Basil said that it was because him and Mary were lonely, tired of living and wanted a reason for living, fine I could understand that I could even understand having till about 4 children together but 22. Are you kidding me?
I guess whenever they felt tired of living again, they decided to have a child and I think the reason Basil doesn't have more children is because of the 1 child per a hundred year rule. He says that they don't now and have never lived together, how does that work if they both wanted a child and both of them raised them? Their youngest child is only 25 years old. Sherry is only 32 years old herself and she doesn't have children or is planning to. Now she's a step mother to 22 children. How can Sherry be okay with that, maybe it would have been different if had children with some women and not just one woman nope I don't think so. How can anyone be ok with that is beyond me…  
Other than that Elvi (Victor's mate from The Accidental Vampire), she really annoyed me, her behaviour first when she accused Sherry, then making Sherry dress up in her choice of clothes and then her apology to Sherry…it just bugged me. Lastly, Sherry I felt for her, the poor woman's life gets uprooted and she ends up in a house full of vampires but she took it quite well too well…the immortal presence in her life and the fact of how quickly she forgave her father for all he did, did not sit well with me either. She was mad at him for a couple of minutes and then BAAM she forgives him because of a something Elvi says. 
I miss the older book styles where the couple actually had alone time without their whole family in the same house and meddling with every little thing/aspect of their life. Give them space people! I also miss the humor. 
I know I sound pretty harsh but I just expected more from this book. *sad sigh*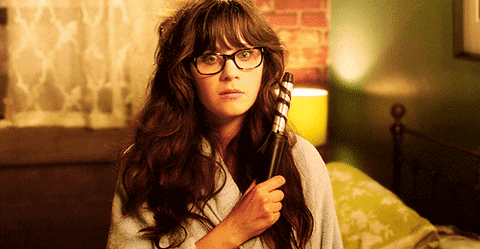 Overall, this just didn't work for me….I might still read Justine Bricker story if he ever gets one but for now I'm be giving up on this series. 
Related Posts