Guest Post with Mira Lyn Kelly, Author of TOUCH & GO + Giveaway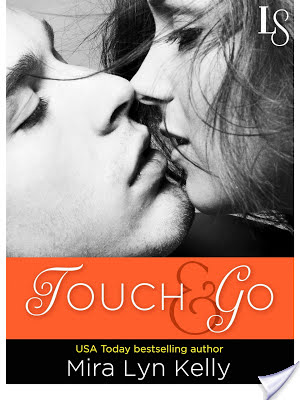 Touch & Go
by
Mira Lyn Kelly
Published by
Random House Publishing Group
on February 17th 2015
Genres:
Contemporary
,
Contemporary Women
,
Fiction
,
General
,
Romance
,
Romantic Comedy
Pages:
240
USA Today bestselling author Mira Lyn Kelly cranks up the heat for two lifelong friends whose most secret longings come true in every delectable way.  
Vivacious and successful, Ava Meyers is living her dream life, except for one thing: Ever since childhood, she's been in love with her best friend . . . and she's never admitted it. Back then, Sam Farrow was a damaged young man with a tough past. Now he's supremely confident, super-sexy, and totally untouchable—until the night when Sam pretends to be Ava's boyfriend to save her from some unwanted attention. In a moment of weakness, Ava finds out that a decades-long friendship is no match for blistering sexual chemistry.  
After years of denying his own feelings, Sam finds that one amazing night with Ava isn't enough to chase away all the pent-up fantasies. So he proposes they spend a few weeks driving each other wild, exhausting their every desire, and then return to their perfect platonic relationship like nothing ever happened. But Sam's plan has one fatal flaw: the part where they give each other up. Because the more they let go of their inhibitions, the more they're tempted to never go back.
Guest Post With Mira Lyn Kelly
Hi Everyone! Thanks so much for having me over and helping me celebrate the release of TOUCH & GO which hit the cybershelves on February 17th—YAY!
Okay, so in a nutshell, TOUCH & GO is the second in my Dare to Love series and features Sam and Ava as lifelong best friends who stumble over the line of friendship when Sam steps in, posing as Ava's boyfriend to help her shake some unwanted male attention.
There were lines friends didn't cross. Lines that started above the knee and ended below the belly button. Panty lines. Bust lines. And most importantly, lip lines. ~Ava
But cross those lines they did. Because, no matter how much Sam and Ava weren't willing to see it… what came next was inevitable. *Clears throat* Seriously, I had it planned from the start. They just didn't know it, lol.
Anyway, neither of them are really expecting to react the way they do.
"Jesus Ava, that blush is going to be the end of me. I shouldn't be able to make you do it. I shouldn't know I can." ~Sam
And then one thing leads to the next and pretty soon the lies they keep telling themselves begin to compound until…
Sam's switch had flipped but good. Because this was Ava. And nothing in his admittedly vast and varied past had ever come close to burning him up the way she was.

How the hell was it even possible they could be like this together and still have managed to make it twenty years without giving in once or twice before?

A dark corner of his barely functioning rational brain knew.

Because it was Ava.

Because he'd never been willing to risk the most important person in his life for some casual sex.

But that wasn't what was happening here.

They weren't risking anything. This was just the culmination of a series of events that would never occur again. Stalker Steven needing a blunt intervention. A chemical reaction neither of them had expected when they came into contact. An unanswered question between two friends—two adults—who knew exactly what they were getting into, and who were solid enough in their relationship for a single night between them to be just that. A single night, granting a depth of intimacy that hadn't been there before. One that would make them stronger.

Another breathless cry and Ava bit at his bottom lip, sucked it into her mouth as she rode his hand.

In the hallway. Of the apartment building her brother owned. Because he just couldn't stop.
Seriously, I loved writing Sam & Ava's story, and hope you'll give these two a read 🙂
((Hugs))
Mira
Rafflecopter Giveaway ($25.00 eGift Card to Choice Book Seller and Loveswept Mug)
a Rafflecopter giveaway

Author Info
U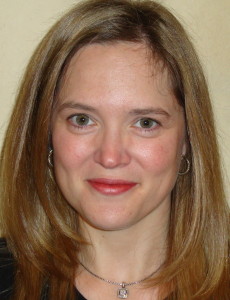 SA Today bestselling author Mira Lyn Kelly grew up in the Chicago area and earned her degree in Fine Arts from Loyola University. She met the love of her life while studying abroad in Rome, Italy, only to discover he'd been living right around the corner from her back home. Having spent her twenties working and playing in the Windy City, she's now settled with her husband in rural Minnesota, where their four beautiful children and naughty dog provide an excess of action and entertainment. When she isn't reading, writing, or running to keep up with the family, she loves watching movies, blabbing with the girls, and cooking with her husband and friends.
Author Links: Website | Facebook | Twitter | Goodreads | Pinterest