On Tour: In Your Wildest Scottish Dreams by Karen Ranney + Giveaway!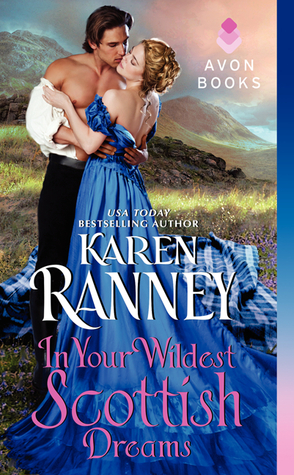 In Your Wildest Scottish Dreams
by
Karen Ranney
Series:
The MacIain Trilogy #1
Published by
HarperCollins
on January 27th 2015
Genres:
Fiction
,
General
,
Historical
,
Regency
,
Romance
,
Scottish
Pages:
384
New York Times bestselling author Karen Ranney's first novel in a brand-new series spins the intriguing story of a beautiful widow and a devilishly handsome shipbuilder.
Seven years have passed since Glynis MacIain made the foolish mistake of declaring her love to Lennox Cameron, only to have him stare at her dumbfounded. Heartbroken, she accepted the proposal of a diplomat and moved to America, where she played the role of a dutiful wife among Washington's elite. Now a widow, Glynis is back in Scotland. Though Lennox can still unravel her with just one glance, Glynis is no longer the naïve girl Lennox knew and vows to resist him.
With the American Civil War raging, shipbuilder Lennox Cameron must complete a sleek new blockade runner for the Confederate Navy. He cannot afford any distractions, especially the one woman he's always loved. Glynis's cool demeanor tempts him to prove to her what a terrible mistake she made seven years ago.
As the war casts its long shadow across the ocean, will a secret from Glynis's past destroy any chance for a future between the two star-crossed lovers?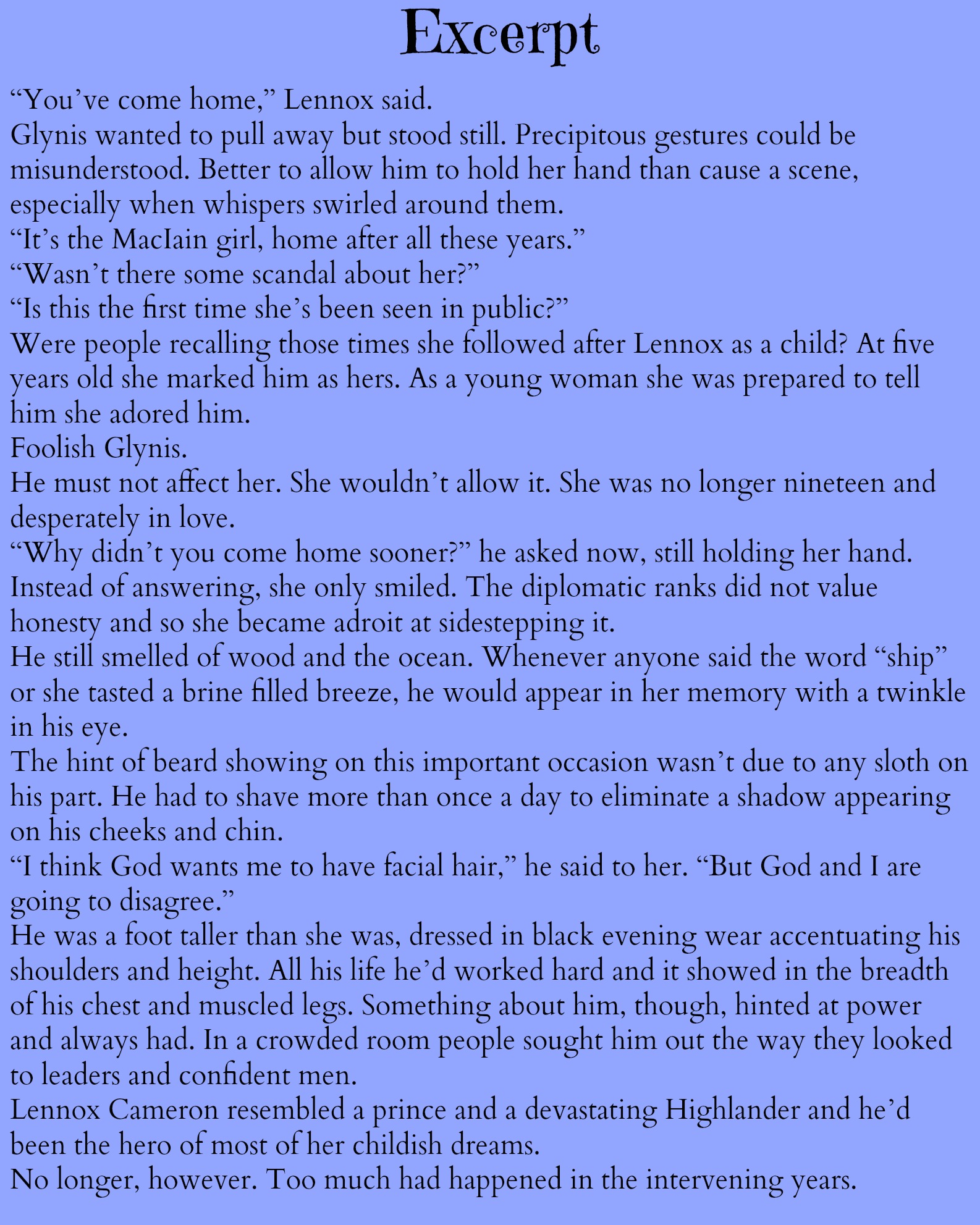 Rafflecopter Giveaway ($50.00 eGift Card to Choice Retailer)
Author Info
Karen Ranney began writing when she was five. Her first published work was The Maple Leaf, read over the school intercom when she was in the first grade. In addition to wanting to be a violinist (her parents had a special violin crafted for her when she was seven), she wanted to be a lawyer, a teacher, and, most of all, a writer. Though the violin was discarded early, she still admits to a fascination with the law, and she volunteers as a teacher whenever needed. Writing, however, has remained the overwhelming love of her life.
Author Links:  Website | Facebook | Twitter | Goodreads
Related Posts