On Tour: Blood Assassin by Alexandra Ivy Review + Giveaway!
I received this book for free in exchange for an honest review. This does not affect my opinion of the book or the content of my review.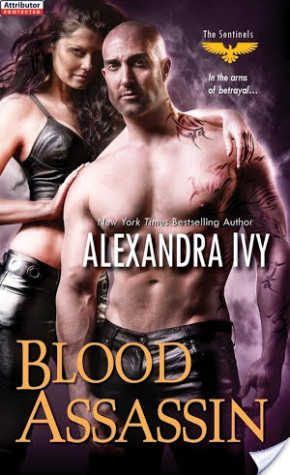 Blood Assassin
by
Alexandra Ivy
Series:
The Sentinels #2
Published by
Zebra Books
on December 30th 2014
Genres:
Fiction
,
Paranormal
,
Romance
Pages:
352
Source:
Netgalley
They are the outcasts of humanity. Blessed with power. Cursed by fate. Driven by passion. The Sentinels have returned. . .
Out Of The Shadows
At six-foot-three and two-hundred-fifty pounds, Fane is a natural born guardian. A flawless mix of muscled perfection and steely precision, he has devoted years of his life to protecting a beautiful necromancer. But after she found love in the arms of another, Fane has been a warrior adrift. He swears allegiance only to the Sentinels. And no woman will ever rule his heart again. . .
Into The Fire
Not only a powerful psychic, Serra is that rare telepath who can connect to minds through objects. When the daughter of a high-blood businessman is kidnapped, Serra agrees to help. But when she stumbles onto a conspiracy involving secrets sects and ancient relics, her life is in mortal danger--and Fane is her only hope. Is the warrior willing to risk his body, his soul, and his heart, for Serra? Or will one last betrayal destroy them both? 
 Review
Sentinels also called freaks by the ordinary human population are humans with extra abilities.
Fane is a guardian, he used to be guardian for a high-blood Callie (heroine of Born in Blood) which involves sharing a bond but when she found love the bond ended. Fane feels a bit adrift and he decides that since he isn't a guardian to Callie anymore he should be a trainer for younger sentinels, leaving the Valhalla. Fane was uber protective, fierce, and a bit of loner. 
Serra is a high blood, a very powerful psychic and telepath at that. She helps catch criminals and find missing children. Serra has been pinning for fane for twenty something years. Alas the guy doesn't want to take the chance at a relationship. I though was intelligent, strong and beautiful but on the other hand I felt like she forgive too easily.
When Serra's abilities to find a missing child put her in danger, Fane finally admitting his feelings for Serra at least to himself, decides to go help her.
Fane and Serra they were basically like a couple from the get go. This is because they have known each other a long while. They were comforting, trying to cheer each other up, fighting with each other and always trying protect each other. Which to be honest I thought was sweet. 
World building has kind of dystopian/urban fantasy feeling to it, at least to me it did and I did enjoy that.
Quibbles: I Needed a bit more romance or development or a progression maybe since I understand that they had known each other for 20 odd years but I huvn't so I needed a bit more to feel how much they felt for each other. Does that make any sense? 
I was left with a few question regarding Bas and Myst. What happened to her? Why did she leave their child to Base and disappeared. Bas was like one of those asshole heroes you couldn't help feel for even though you know they have clearly done bad things and aren't exactly the good guys.
I really want a book for Wolfe and Lana/The Mave. They both seem very interesting. Their scenes left me wanting more *sigh*.
Overall, I Enjoyed it , it was quite good and I'm looking forward to the next book in the series. Happy Reading!
Rafflecopter Giveaway (Two Winners will receive a Print Bundle of BORN IN BLOOD & BLOOD ASSASSIN)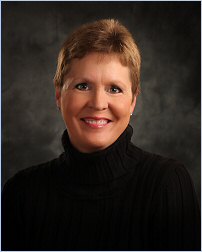 Author Info
ALEXANDRA IVY graduated from Truman University with a degree in theatre before deciding she preferred to bring her characters to life on paper rather than stage. She currently lives in Missouri with her extraordinarily patient husband and teenage sons. To stay updated on Alexandra's Guardian series or to chat with other readers, please visit her website at www.alexandraivy.com.
Author Links:  Website | Facebook | Twitter | Goodreads
Related Posts