ARC Review: Devil's Daughter by Lisa Kleypas
I received this book for free in exchange for an honest review. This does not affect my opinion of the book or the content of my review.
Devil's Daughter
by
Lisa Kleypas
Series:
The Ravenels #5
Published by
Avon
on 19th February 2019
Genres:
Historical
,
Regency
Pages:
384
Format:
eARC
Source:
the publisher
Buy on Amazon US
, 
Buy on Amazon UK
, 
Buy on Kobo
, 
Buy on itunes

New York Times bestselling author Lisa Kleypas delivers a scintillating tale of a beautiful, young widow who finds passion with the one man she shouldn't...
Although beautiful young widow Phoebe, Lady Clare, has never met West Ravenel, she knows one thing for certain: he's a mean, rotten bully. Back in boarding school, he made her late husband's life a misery, and she'll never forgive him for it. But when Phoebe attends a family wedding, she encounters a dashing and impossibly charming stranger who sends a fire-and-ice jolt of attraction through her. And then he introduces himself...as none other than West Ravenel.
West is a man with a tarnished past. No apologies, no excuses. However, from the moment he meets Phoebe, West is consumed by irresistible desire...not to mention the bitter awareness that a woman like her is far out of his reach. What West doesn't bargain on is that Phoebe is no straitlaced aristocratic lady. She's the daughter of a strong-willed wallflower who long ago eloped with Sebastian, Lord St. Vincent—the most devilishly wicked rake in England.
Before long, Phoebe sets out to seduce the man who has awakened her fiery nature and shown her unimaginable pleasure. Will their overwhelming passion be enough to overcome the obstacles of the past?
Only the devil's daughter knows...
I love Lisa Kleypas's writing and her historicals are always such a treat to read. She's my favourite historical author (actually one of my favourites in general as well). She just somehow makes it all work, from gamblers to lady doctors. This is a book I had been eagerly waiting for. West was introduced in the first book of the Ravenel series while Phoebe introduced in Devil in Spring (The Ravenels #3) is the daughter of one of all time favourite couple Evie and Sebastian from Devil in Winter (Wallflowers) and from the moment we got a little sneak peek last year about Phoebe disliking West, I know this one would be a fun one to read.
Lady Clare, Phoebe has been through quite a bit. She's a pretty head strong lady (as expected with her being Evie and Sebastian's daughter), she knew from a young age of who she wanted and that was her late husband Henry. Now a widow with two kids, she's a great mom but the mourning period has ended and she's struggling with being around people again.
West Ravenel once a drunkard and scoundrel, now he helps manages his brother's estate and does an amazing job at that. He really had changed over the course of the series. We get to see him become a hero, someone who's worth something in his own right even though it takes him a long time to realise that.
"I don't deserve her," he mumbled, without intending to. 
"Of course you don't. Neither do I deserve my wife. It's an unfair fact of life that the worst men end up with the best women." ~West and Sebastian. 
I was already invested in these characters from before, and you know some of their history so seeing them get their happy ending was immensely satisfying.
They made such a great pair, though the started off the wrong foot. I was a bit worried at the start because Phoebe was being a bit too judgmental and I was slightly panicking of not liking her as I usually love Lisa's Heroines. Fear not, It was all sorted pretty early on and I loved her too. Though of course it was understandable, West had been the enemy of her husband during their years at boarding school and really hurt him which in turn hurt Phoebe. You get see that transition of her going from this man really hurt someone I love, I would rather not be in his presence to seeing him as he is now, forgiving him and falling in love with him.
How surprising life was. Once she would never have considered this man for herself. And now it would be impossible to consider anyone else. ~Pheobe, Lady Clare. 
You also get their own individual journeys in a sense, they become stronger people especially Phoebe, who felt lost and unsure of herself (understandably) because of her husband's passing whom she loved at the start of this book.
West is, well a wonderful hero and I loved the fact that Phoebe didn't give up on him because he really didn't really feel he deserved to be with Phoebe, who was a good woman and had children that he didn't want to taint their futures with his past mistakes.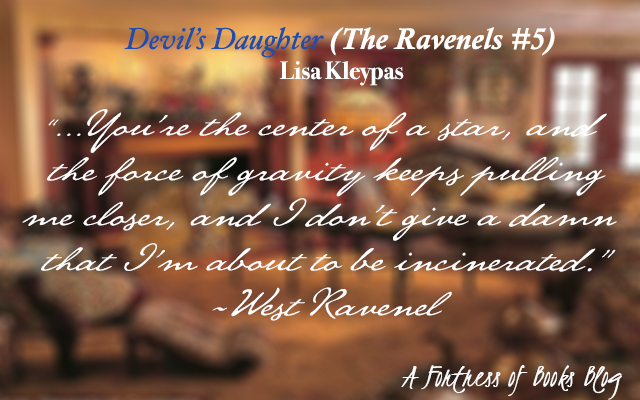 They just end up really falling for each other, knowing it might end well for them. I really loved both of them (I just keep repeating that but its true!!!!). They had great chemistry and you know their cute moments made me swoon. West just doesn't see himself like other people in his family do or how Phoebe or even Sebastian sees him. I loved seeing him with Pheobe's children and making the lot of them smile and have fun.
I loved their connection with the book, Stephen Armstrong: Treasure Hunter. The scenes with the cat, Galoshes and Pheobe's sons. And of course West scene's with Sebastian. Special mention to all the scenes of them during the time West was at the Clare estate! 
I'm nitpicking here because this such a great book but lack of epilogue made me sad, I wanted to see a little preview of their future together, it just felt like an abrupt ending.
I loved getting the little sneak peeks to the other wallflowers children and their lives in the future. We also get a bit of Evie and Sebastian and ugh I still love them so much!!! I ended up rereading their book because sigh they are just amazing. Now I'm reallyyyyyy looking forward to Cassandra's book but I also don't want this series to end!!! 🙁
This book pretty much has it all, an amazing heroine, a swoon worthy hero, humour and sweetness and a dash of angst to make it a treat for any historical fans out there!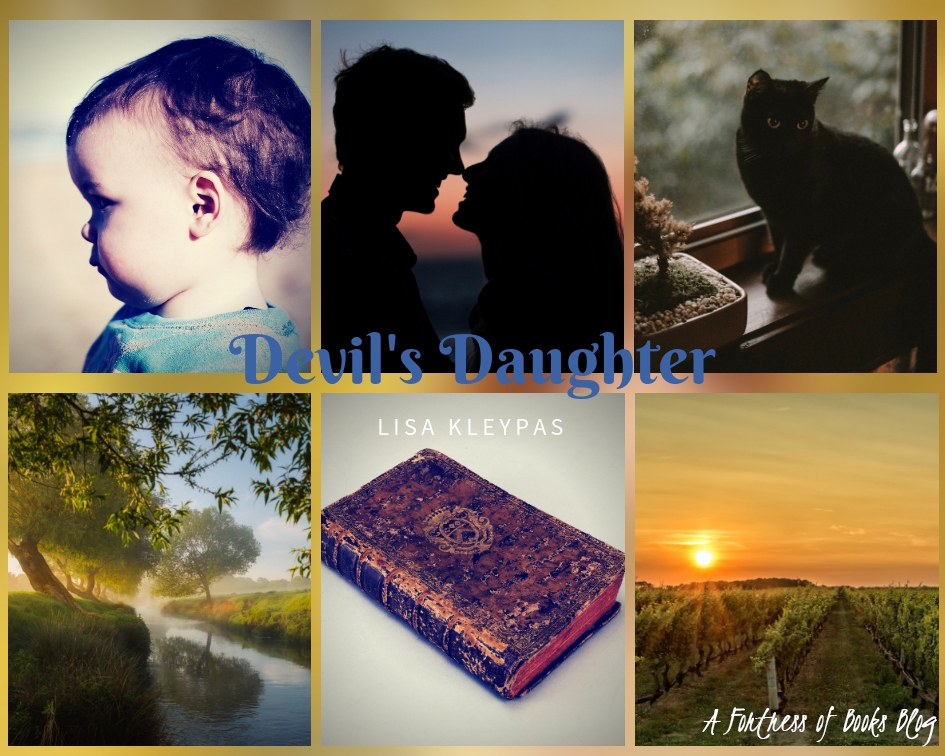 *quotes from ARC version.
I was gonna work on this collage to make it better but alas….
Related Posts