Review: Undercover attraction by Katee Robert
I received this book for free in exchange for an honest review. This does not affect my opinion of the book or the content of my review.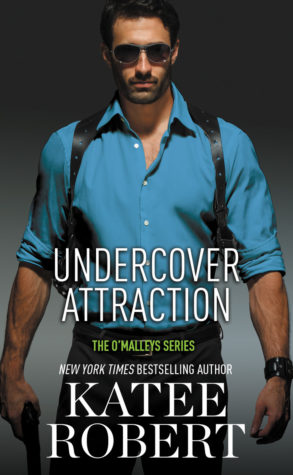 Undercover Attraction
by
Katee Robert
Series:
The O'Malleys #5
on 28th November 2017
Genres:
Contemporary Romance
,
Irish
,
Mob Romance
,
Romantic Suspense
Pages:
336
Format:
eARC
Source:
the publisher
Buy on Amazon US
, 
Buy on Amazon UK
, 
Buy on Kobo
, 
Buy on itunes
, 
Buy on B&N
Scandal. Wealth. Power. Seduction. Welcome to the world of the O'Malleys.
Ex-cop Charlotte Finch used to think there was a clear line between right and wrong. Then her fellow officers betrayed her, and the world is no longer so black and white. Especially when it's Aiden O'Malley, one of the most dangerous men in Boston, who offers her a chance for justice. The only catch: she'll have to pretend to be his fiancée for his plan to work.
Aiden can't afford to let anyone see the man behind the mask. To run the O'Malley empire, he has to be cool and controlled at all times. But the moment he meets Charlie, they're playing with fire. Her slightest touch is enough to send him over the edge. At first their "engagement" was a way to eliminate his enemies. Now he'll do whatever it takes to keep her safe-- even if he has to destroy his own family to do it.
Previous books: THE MARRIAGE CONTRACTTHE WEDDING PACTAN INDECENT PROPOSALFORBIDDEN PROMISES
I hadn't read the previous books in the series but regardless of that I still ended up enjoying it!
Charlotte Finch or now Charlie March and Aiden O'Malley come from VERY different backgrounds, she is a ex-cop and her a mafia leader. Aiden needs Charlottes help in taking down their common enemy Dmitri Romanov, Charlie lost her job and sense of self and she's ready to make the person responsible pay but Aiden's plan for Charlie to act as his fiancé isn't something that she's really on board with but needs must.
I really liked them together, they had excellent chemistry and they did understand each other even. Charlie and Aiden both had daddy issues. Aiden especially had to hide his true feelings from everyone around him because of his father but when he was with Charlie he didn't have to pretend. They are both attracted to each other and are aware of it, what they are not ready for are the feelings they bring out each other.
Quibbles: While I really enjoyed the characters and their romance, parts of the plot didn't entirely work for me. It just felt like it was missing something that would have made this a great read, maybe it's because I have read dark romance etc so I felt like this book needed the edge to make it more heart pounding.
I'm not entirely sure of Keira and Dmitri together but I'm eagerly looking forward to the their book.
Overall, it was a good read and people who enjoy reading about fake relationships to real love along with liking darker/anti heroes and mafia would certainly like this one.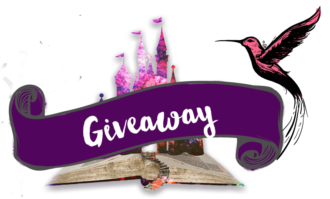 Win 1 out of 10 copies of Undercover Attraction!