Review: Playing the Player by Amy Andrews
I received this book for free in exchange for an honest review. This does not affect my opinion of the book or the content of my review.
Playing the Player
by
Amy Andrews
Published by
Entangled Publishing LLC
on January 30th 2017
Pages:
171
Buy on Amazon US
, 
Buy on Amazon UK
, 
Buy on Kobo
, 
Buy on itunes
, 
Buy on B&N
After a long history with crappy guys, high school teacher Em Newman is going man-vegan. Four months of revirginization has opened her eyes to her doormat imitation but, baby's got spine now, and some smooth-talking—even if he is sinfully hot—rugby player, won't be adding her as a notch anytime soon.
Lincoln Quinn loves rugby, women, and poker. And he likes to win at all three. When his team mates bet him he can't break through Em's resolve, he's more than up for the challenge. But this lady has a shoebox of stipulations before she'll even go on a date with him, much less use that mouth for kissing instead of giving orders.
Something's gotta give but this time Em's not settling. And Linc's questioning everything he ever knew about matters of the heart.
Em Newman is taking a break from men after her last relationship ended up pretty badly and Lincoln Quinn has been one night only kinda guy. Lincoln and Quinn are both extremely attracted to each other from the first time they met but all Linc's flirtaions get him a glare and a shot down which gets repeated everytime they meet now. Betting is one of Linc's favourite things so when his friends and fellow team members make bets on whether or not he can break Em's fast, Linc is more than up to the challenge. What he didn't count on was his changing feelings and how being with Em makes him feel.
This is a pretty short read, so we don't get see a deep character and relationship development between Linc and Em but they had a abundance of chemistry between them. It was a likeable book with a cute couple, very passionate sexy times who despite their childhood tragedies got their own HEA.
Quibbles also known as why not a higher rating: One of the reasons was to with the decision of marriage and while I think marriage is great and all, not everyone wants to get married especially when your 23 years old. But if someone changes their mind later on that's fine but the way at the end something happens in this book was very fast and made me go ??? The other reason was Valerie she was kind of shown to be really into Linc in past two book but then in this book her reasoning of why was questionable, regardless I hope she gets her own book and gets her HEA. Lastly because the book is quite short I didn't get to feel their connection on a deeper level.
The book had a lot of potential, it was still enjoyable just not my favourite of the series.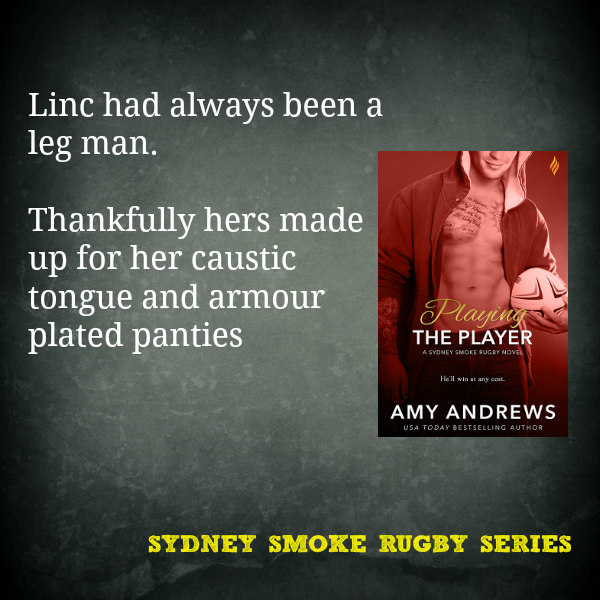 Related Posts