Review and Giveaway: Playing by Her Rules by Amy Andrews
I received this book for free in exchange for an honest review. This does not affect my opinion of the book or the content of my review.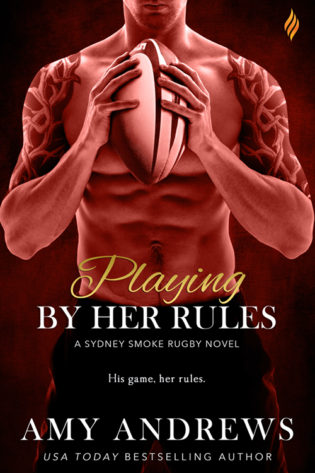 Playing By Her Rules
by
Amy Andrews
Series:
Sydney Smoke Rugby Series #1
on July 11, 2016
Genres:
Contemporary
,
Romance
,
Sports
Pages:
184
Format:
ARC
Source:
the publisher
Buy on Amazon US
, 
Buy on Amazon UK
, 
Buy on Kobo
, 
Buy on itunes
, 
Buy on B&N

In this grudge match, the first to score…
When style columnist Matilda Kent accidentally lets slip that she was once involved with the captain of the Sydney Smoke rugby team, she suddenly finds herself elevated to the position she's always wanted – feature writer. The catch? She's stuck doing a six-part series on her ex. Still, there's no way she can turn down a promotion…or the chance to dish the dirt on the guy who so callously broke her heart.
…could win it all!
Tanner Stone wants to be involved in a feature series about as much as he wants to snap an Achilles. But the thought of seeing Tilly again is a bonus—and has him more worked up than he wants to admit. Only he's not prepared for how different she is – all cool and professional. His Tilly is still in there, though…and he still wants her, now more than ever. All he has to do is charm her into giving him a rematch. And this time, winner takes all!
Rating~ 3.75 stars.
This was a very fun, quick book with a good plot and an entertaining couple with great chemistry. 
I really enjoyed the couple together, their banter to their sweet moments and how much the both wanted the best for each other when they were younger. 
Matilda 'Tilly' Kent wants to be taken seriously as a journalist and you'd think after graduating from Standford she wouldn't be stuck writing about fashion, bizarre fashion at that. She has been looking for her big break, too bad the break out involves not only an EX but the ex-boyfriend that left her broken hearted and turned her into a cynic. 
Tanner 'Slick' Stone, all around good guy except that one time. Some would call him a 'Playboy Saint'. Others would call him Anti-Christ cough*Matilda*cough. Tanner is the captain of rugby team 'Syndey Smoke'. His team has come to be under some media scrutiny with their extra-curricular activities and behaviour off the field and so to please the higher ups he agrees to Matilda interview him.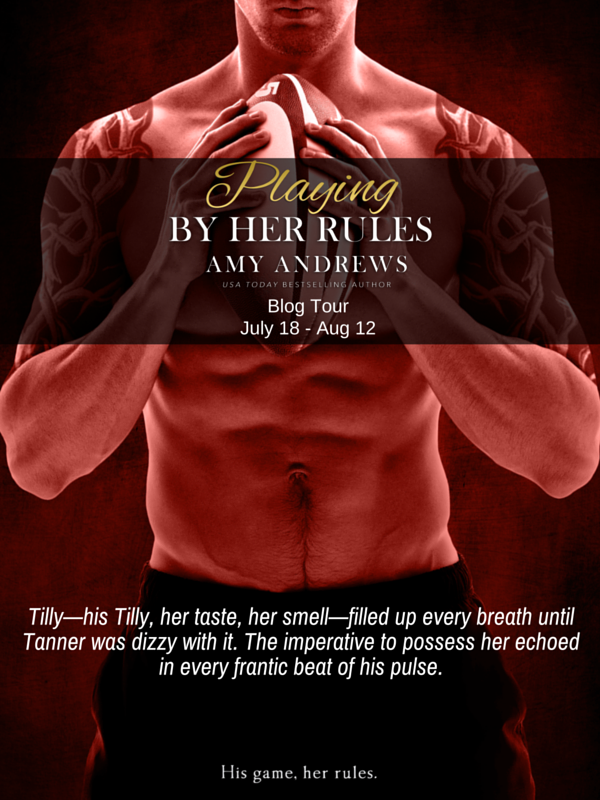 The book falls under a mixture of hate to love and second chance romance. It is also a bit of a slow burn compared to other brazen books but it suited the couple. It gave them a chance to get to know each other again but it didn't diminish the sparks and the chemistry they had. Also because Matilda was doing the article under protest, still angry with how Tanner had treated her when they were together so first half of the book is spent with Matilda trying hard to not to let Tanner back into her heart and failing 😜It gave them the opportunity to see the kind of people they are now and how different some things are while some things never changed between them.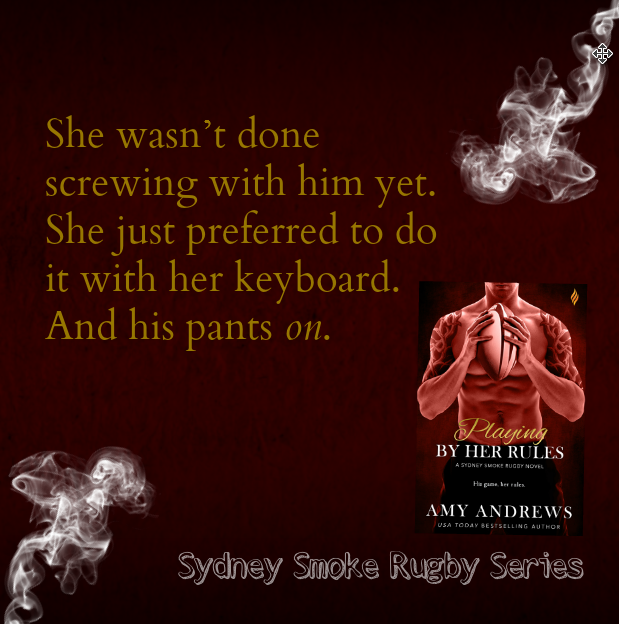 I also loved the whole twitter conversations and the hashtag thing, it was cute. #definitelylove
I adored Tanner when he was trying to woo Tilly back. Amy won me over because Tanner and how he left Tilly would usually make me angry and frustrated but I couldn't resist him. Even though I did think that the decision he made was wrong especially the way it happened and because it wasn't just his to make. I could understand his reasoning because they did love each other a lot. I think it helped a lot that we get to see that he never actually got over her and did think about her.
"You were always the best part of me…Always" ~ Tanner Stone
"I never forgot you, Tilly. I never just walked away. You were always on my mind." ~ Tanner Stone
What I didn't like was Matilda did towards the end of the book, I felt it was a bit harsh. Then again it led to hear realising her feelings so…
I really enjoyed this one, the writing flowed well and Amy Andrews managed to make a well known trope and plot interesting and entertaining. It didn't hurt that the couple had a connection and chemistry. I'm looking forward to the next book in the series and hopefully finding out what is the deal between Valerie and her father. Also Valerie and Lincoln. Another Rugby book win !😁😁
 ENTER THE GIVEAWAY
Related Posts