Review and Excerpt: Hit the Spot by J. Daniels
I received this book for free in exchange for an honest review. This does not affect my opinion of the book or the content of my review.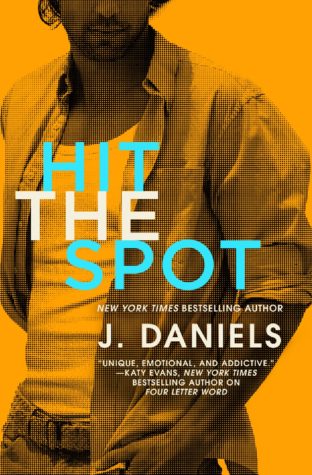 Hit the Spot
by
J. Daniels
Published by
Grand Central Publishing
on December 6th 2016
Genres:
Fiction
,
Romance
,
Contemporary
,
Romantic Comedy
,
New Adult
,
Contemporary Women
Pages:
400
Format:
eARC
Source:
the publisher
Buy on Amazon US
, 
Buy on Amazon UK
, 
Buy on Kobo
, 
Buy on itunes
, 
Buy on B&N
Is this love or just a game?
Tori Rivera thinks Jamie McCade is rude, arrogant, and worst of all . . . the sexiest man she's ever laid eyes on. His reputation as a player is almost as legendary as his surfing skills. No matter how her body heats up when he's around, she's determined not to be another meaningless hookup.
Jamie McCade always gets what he wants. The sickest wave. The hottest women. And Tori, with her long legs and smart mouth, is definitely the hottest one. He knows Tori wants him-hell, most women do-but she won't admit it. After months of chasing and one unforgettable kiss, it's time for Jamie to raise the stakes.
Jamie promises that soon Tori won't just want him in her bed, she'll be begging for it-and he might be right. Somehow he's found the spot in her heart that makes her open up like never before. But with all she knows about his past, can she really trust what's happening between them? Is Jamie playing for keeps or just playing to win?
This book can be read as a stand-alone. Book 1--Four Letter Word
Tori Rivera has recently had a bad break up and isn't looking to get involved. She also happens to be a waitress in a restaurant/bar where Jamie frequents a lot. After Jamie and Tori's first disastrous meet, she serves him what she has named the loser special.  Jamie McCade is a professional surfer and also a loser according to Tori. Jamie. He is a mixture of asshole, sexy player and caring guy . He is a great friend and happens to be a fantastic surfer.
Convincing Tori to him a shot after all she's been through and with the way she views him, Jamie has his work cut for him. While Tori thinks that Jamie's views her as a challenge but for Jamie she's a lot more than that, he is in for the long haul.
What I liked: I always really enjoy hate to love stories which this was, you know those that fall under enemies to lovers trope. Tori really hates Jamie's guts since the first time she meets him, she' is attracted to him but his personality in her mind makes him repulsive while Jamie is completely smitten and in lust with Tori from the moment he sees her. I also liked the bet with both them trying to resist each other while making the other want. I also really loved how Jamie loved Tori, I mean the man who completely in love and lust with her, even when she drove him crazy. He waited more than 9 months just for her to admit her attraction towards him never mind that she might actually like him, that's some great patience there. The chemistry between Jamie and Tori was excellent and I also enjoyed their banter. I also liked the calmer parts of their relationship when it just them; no drama, fights etc, teasing or being sweet with each other
why not 5 stars: View Spoiler »The book also reminded of KA's writing especially with the way Jamie talked which personally I'm not a fan of, also his brother talked normally so I don't know why Jamie didn't?? I didn't like the way Jamie behaved with the car incident, his behaviour was slightly confusing and maddening at that point. There was also some questionable behaviour of Jamie from the snippets we get before the time they get together. That along with slight issues with Tori made the rating go a bit down apart from these it was a decent read « Hide Spoiler
Overall, this was my first book by J. Daniels and I enjoyed it. I liked the plot and liked Jamie and Tori together.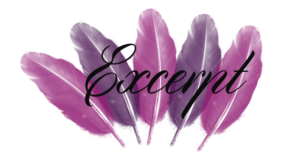 Hammerjacks was dimly lit and packed with bodies, some dancing together and others crowding the bar, waiting to get served. I started scanning the room as I came up beside Tori, who was doing the same even though she had no idea who she was looking for.
I saw Quinn almost instantly. She wasn't hard to spot.
The bright pink spiked-out hair helped with that.
"There," I said, pointing in the direction of the bar where my sister was sitting on a stool, head turned away from the group of shitheads swarming her.
She was alone. That pissed me off.
She was here, in town visiting, and she was looking for ass. That pissed me off, too.
Not much I could do about the second thing, I understood it, but she was gonna hear my feelings toward the other whether she wanted to hear them or not.
"What's her name again?" Tori asked as we made our way over.
"Quinn," I said.
She nodded, face serious. Then she tucked stray pieces of hair behind her ears and smoothed out the rest of her pony, pulled the one sleeve of her shirt down so it exposed her shoulder and bra strap, straightened her spine, tipped her chin up, and put on a smile before rushing ahead.
"Hey, sweetie. Sorry I'm late," Tori chirped, squeezing in between my sister and the shitheads as if they weren't standing there. She grabbed Quinn's face, bent down, and kissed her cheek. "I missed you. Did you miss me?" she asked, bringing both hands to Quinn's neck and holding there while standing between her bent knees.
Tori was smiling and playing the part, leaning close and making it seem like they were really together, or at least really feeling each other. My sister was blinking up at Tori, looking baffled but also looking like she was wanting to buy everything Legs was selling.
I wasn't surprised. Quinn shared my taste in women. And I definitely had a taste for Legs.
"Whoa, are you two…damn. Is this your girl?" one of the shitheads asked from behind Tori, pointing at the back of her.
"Jesus," another one chimed in, looking his fill. "What are the chances of me watchin' you two go at it? This is fuckin' hot."
I stepped up then, not liking the tone of this guy and the shit coming out of his mouth, and wanting to make my presence known.
He saw me approach and shot me a hard look, asking, "You gotta problem?"
"Jamie."
Teeth clenched and fists forming, I looked to Quinn, not taking the bait he was throwing out.
She was watching me, eyes serious and mouth tight, subtly shaking her head in warning 'cause she knew I couldn't be fighting or doing anything that could draw negative attention. Then she turned her attention onto Tori when she twisted and slid into Quinn's lap.
"Fishing in the wrong pond, boys," Tori informed them, sweeping her gaze over the three while putting her arm around Quinn's shoulders and pressing close. "Get lost. We're not interested." Then she turned all of her attention onto my sister and amped up her game, giggling as she kept her face close to hers and running her fingers through her hair, smiling, whispering, really flirting and looking into it, all while blocking the view of the shitheads so they couldn't watch.
And everything Legs was doing, my sister was eating up.
Wrapping her arms around Tori and holding on to her, smiling back, laughing, looking like she was falling in love and thinking this was real and something sustainable.
I was starting to regret incorporating Tori into this plan. She was a little too good at her game. Straight up. Maybe the best at it.
I was also starting to get mildly jealous watching my sister getting attention from the one woman who was hell-bent on ignoring my ass.
"Man, whatever," the one guy said, grabbing his beer and looking to his friends. "Come on. I'm not wastin' my time on lesbian pussy."
His friends murmured their agreement, mentioned something about hitting up Roy's, a bar down the street, then grabbed their beers and stepped away.
When they were out of earshot, I shifted my eyes to Legs, telling her, "Think you sold it. You can get off my sister now."
Tori smiled proudly, lifting her shoulders with a little dance. Then she looked to Quinn, keeping the smile, and said, "Hey, I'm Tori. Your brother dragged me here, so I figured I'd offer my assistance instead of letting him handle it, since he can't fight and all."
"Can fight, just shouldn't," I corrected her. I jerked my chin. "Hop off."
Quinn moved her hands up Tori's back and licked her lips. "Wicked plan," my sister told her. "I was totally into that."
"I think it got the point across," Tori replied. "I really like your hair, by the way." She ran her fingers through it again. "The color looks great on you."
"Really?"
"Absolutely. It really makes your eyes pop."
"I was thinking about going purple…"
"Have you tried bleaching the roots and just painting the color on the ends? I think that would look amazing with purple."
Jesus.
"Legs," I barked.
Both of their heads whipped around and faced my direction.
"You feelin' like gettin' up so we can get the fuck outta here?" I asked, thinking only about the food back at her place I was wanting to eat and not about how comfortable my sister's hands looked gripping on to Tori's body.
"She's fine," Quinn offered, keeping her hands locked around Legs. "Really. She doesn't have to move."
I shot a glare at Quinn, communicating how I felt about that suggestion, then shifted that glare to Tori.
"I was getting up. Relax. We were just talking," she huffed, moving off Quinn's lap and coming to stand beside me. "You're welcome, by the way," she murmured.
Related Posts