Review: Crushed by Lauren Layne + Giveaway!
I received this book for free in exchange for an honest review. This does not affect my opinion of the book or the content of my review.
Crushed
by
Lauren Layne
Published by
Ebury Publishing
on April 14th 2015
Genres:
Fiction
,
General
,
Historical
,
Romance
Pages:
300
Format:
eARC
Source:
Netgalley

Lauren Layne's latest novel about the healing power of redemption tells the story of a crush gone wickedly wrong, proving that what you want isn't always what you need.
Growing up in New York, Michael St. Claire never expected to spend his twenties wearing cowboy boots. But that was before he learned about his real father, a total stranger with a family in Cedar Grove, Texas. Once in the Lone Star State, Michael meets Kristin Bellamy, who is exquisitely refined and everything Michael always thought he wanted in a woman. The only problem is that Kristin is dating Michael's new half-brother, Devon.
Kristin's mouthy, curvy sister Chloe has always been in love with Devon Patterson. So when Michael offers to help Chloe break up Devon and Kristin, Chloe agrees to a deal that seems too good to be true. Before long, Chloe finally gets her man, only to make a startling discovery: She no longer wants the guy she had to fight for—she wants the one who stood by her side.
After all he and Chloe have been through, Michael swears he's damaged goods. Can Chloe convince him that love is worth the risk?
Buy Links: Amazon US | Amazon UK | B & N | iTunes | Kobo
Review
Michael St. Claire used to have it all together, he had two wonderful best friends, parents who he loved and a bright future. Now, he broke up his two best friends relationship and found out his whole life had been a lie and is in Texas working as personal trainer and bartender at a country club to get close to his real father.
Chloe Bellamy is spending the summer break from university with her family in Texas, which is both good and bad. Good because she gets see the guy she has been in love with (her friend and her sisters boyfriend) Devon ever since she was a young girl and bad because well he is her sisters boyfriend and seeing them hurts her especially since her sister is very manipulative.
I was not very impressed with Michael at the start, he was acting exactly like his parents and was a huge jerk but he grew on me. If y'all have followed the series then you know Michael was the reason Ethan (hero of Isn't she lovely) broke up with Olivia (heroine of Broken), he was in love with best friends girlfriend and he did something that resulted in changing all three of their lives. Now Ethan has moved on and so has Olivia. Michael is just lost, he has changed from honest, carefree and fun guy he used to be to a cynical and jaded man. That all of course begins to change when he meets the wonder that Chloe is.
Chloe from the moment she makes an entrance in the book, you cant help but love her. She's blunt, funny , intelligent and sassy. Chloe main issue is insecurity mainly due to her 'beautiful' sister who makes everything about her. So Chloe hides behind baggy clothes and junk food. She is a good person who likes to see the good in people.
Michael and Chloe's relationship at the start is that of frienemys and well Michael is her personal trainer after he decides that Chloe is way to get what he wants. They soon become friends and then the real fun begins.
There banter was pretty funny and cute at times especially since they were both clueless they both want each other and not the person they thought they wanted. Chloe and Michael both understood each other and were honest with each other at least if not completely with their selves. They were perfect for each other, Chloe brings out the fun guy in Michael and doesnt put him in second place while Michael makes Chloe feel good about herself and sees her and likes for herself.
Quibbles: Kristen, Chloe's sister she was so annoying and a pain in the backside. Michael needed to grovel more, like a lot more. Chloe is a sweetheart so she forgives him easily but i wanted her to just make him beg a little but it was understandable since it would have been out of character for her to behave in such a way. I also wanted to see when Michael told his real dad his reason for coming to Texas since it was offscreen.
It was also fun seeing the other two couples in the series. I really enjoyed the dynamic of Chloe and Michael's relationship though of course my favourite couple will remain Olivia and Paul.
Overall, it was a great book in pretty darn amazing series. Happy Reading!
P.s This was supposed to be a short review since I'm not well but *_* don't know what happened and I hope this review makes sense cause I feel out of it. 
Rafflecopter Giveaway ($25.00 eGift Card to Choice Book Seller, Loveswept Mug & Nail Polish)
Author Info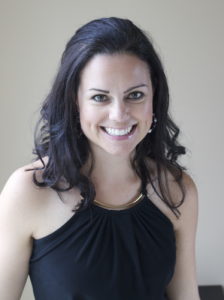 Lauren Layne is the USA Today Bestselling author of contemporary romance.
Prior to becoming an author, Lauren worked in e-commerce and web-marketing. In 2011, she and her husband moved from Seattle to New York City, where Lauren decided to pursue a full-time writing career. It took six months to get her first book deal (despite ardent assurances to her husband that it would only take three). Since then, Lauren's gone on to publish ten books, including the bestselling Stiletto series, with several more on the way in 2015.
Lauren currently lives in Chicago with her husband and spoiled Pomeranian. When not writing, you'll find her at happy hour, running at a doggedly slow pace, or trying to straighten her naturally curly hair.
Author Links: Website | Facebook | Twitter | Goodreads
Related Posts