Review: From This Day Forward by Lauren Layne + Giveaway
I received this book for free in exchange for an honest review. This does not affect my opinion of the book or the content of my review.
From This Day Forward
by
Lauren Layne
Series:
Wedding Belles #0.5
Published by
Pocket Books
on June 6 2016
Genres:
Contemporary
,
Romance
Pages:
99
Format:
eARC
Source:
Netgalley
Buy on Amazon US
, 
Buy on Amazon UK
, 
Buy on Kobo
, 
Buy on itunes
, 
Buy on B&N
Sex and the City meets The Wedding Planner in this prequel to USA TODAY bestselling author Lauren Layne's The Wedding Belles series about three high-powered New York City women who can plan any wedding—but their own.
Up-and-coming wedding photographer Leah McHale's career is on the rise–thanks in no small part to the Wedding Belles, the elite New York wedding planning agency that always throws top-tier business Leah's way. So when one of the Belles asks Leah to fill in at the former First Daughter's wedding, Leah is overjoyed to say yes–until she finds out who she'll be working with.
Jason Rhodes is the one man who was able to capture Leah's heart and, once he had it, promptly stepped all over it and left her broken. Now he's working side-by-side with her at the biggest wedding of the season and Leah is determined to give him the cold shoulder. Despite his persistence, she is not going to fall for his charming, impish ways again. Not even if he still has that killer, irresistible smile...
Leah McHale is a wedding photographer who does believe in happy ever after, however it and the right man seems to elude her.
Jason Rhodes is also a photographer who due to his childhood and past is a man that finds it difficult to believe in the happy ever after for him because no one had believed in him his entire life.  
Leah and Jason's story is second chance romance story after the misunderstanding that left Leah storming off and left Jason heartbroken an year ago. They were both hurt by how the other person acted because while they didn't voice their feelings to each other when they were together, at the time thought they had finally found the right person. Now both are working at a wedding together and the sparks seems to fly again along with strong emotions, making them difficult to keep their eyes and hands off each other.
Quibbles: The what actually happened or who was the other woman bit was predictable and I guess I expected more from the author because it kind made the hero look in the negative light because he didn't try to explain when he could have. The story is also quite short and I felt it could used just a bit more because the length affected my attachment/connection to the characters and the characters development in the story.  
Nevertheless I'm looking for the this series because one of very early forays into the world of romance involved a wedding planners series as well. Overall, Leah and Jason is a short fun story and makes good for some light reading with a happy ever after at the end.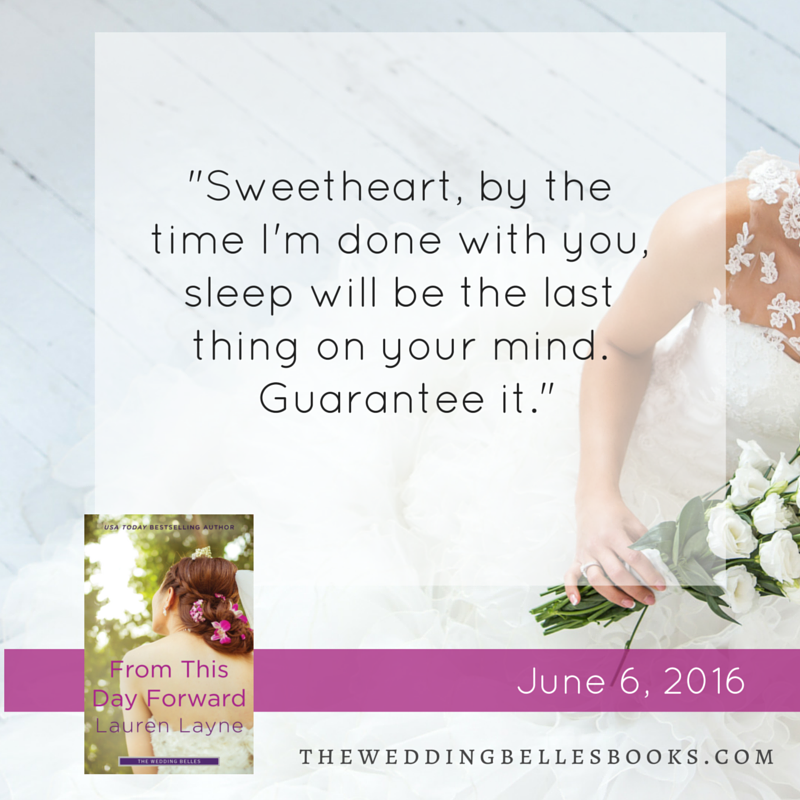 Giveaway
Related Posts