Review and Giveaway: At Close Range by Laura Griffin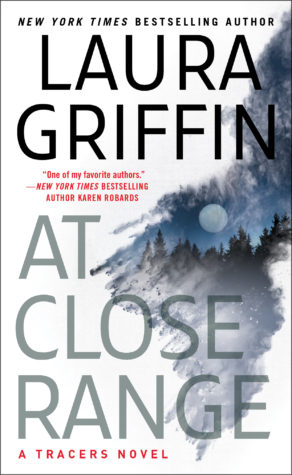 At Close Range
by
Laura Griffin
Series:
Tracers #11
Published by
Pocket Books
on January 31st 2017
Genres:
Contemporary
,
Romance
,
Suspense
,
Thrillers
Pages:
368
Format:
eARC
Source:
the publisher
Buy on Amazon US
, 
Buy on Amazon UK
, 
Buy on Kobo
, 
Buy on itunes
, 
Buy on B&N

New York Times bestselling author Laura Griffin "delivers the goods" (Publishers Weekly) again with the eleventh title in the gritty, heart-pounding Tracers series.
When a lakeside tryst ends in a double murder, police detective Daniele Harper arrives on the scene determined to get answers. Clues are everywhere, but nothing adds up. Dani turns to the Delphi Center crime lab for help, but soon regrets it when her secret attraction to their chief firearms examiner threatens to distract her from the most important case of her career.
As a ballistics expert and former Navy SEAL, Scott Black knows firearms, and he knows he can help Dani unravel her case. Scott has managed to hide his interest in his best friend's younger sister for years, but when her investigation brings them together, the sparks between them quickly get out of control. Scott resolves to keep his hands off Dani and his eyes on the goal—identifying a killer. But when that killer zeroes in on Dani, all bets are off. There isn't a line Scott won't cross to convince Dani to trust him so that he can help her take down a ruthless murderer who has her in his sights.
Rating~ 3.75- 4 stars​
Daniele Harper is detective and gets her first case as the lead detective on a double homicide of two researchers from the university. Scott Black is a former SEAL and currently one of the tracers, a firearm specialist for the Delphi crime centre. Tracers help the police with their investigations. Scott has previously helped with a quite a few cases in the years since he joined the tracers.
Daniele and Scott have known each other for years. She is the younger sister of Scotts best friend. Daniele has always had a thing for Scott since she was a teenager but she never thought that Scott felt the same till he kissed her couple of months ago on New years eve. Scott is very conflicted but is finding it very difficult to stay away from Daniele even when he knows that it won't end well. They have always had a teasing and relaxed relationship before the night of the kiss. Now they are both unsure of where they stand and the connection they feel towards each other is growing.
The plot involves something sinister happening at the biology department at the university. With killer now has set eyes of Daniele as the next target. And Scott now looking at a possible suspect to the police, things are getting complicated. Daniele and the police investigate and chase the killer as more people end up dead and a puzzle is missing an important piece.
I quite liked the plot it and I really liked both the protagonists. They were strong and instantly likeable. They had good chemistry and a very intense connection. The secondary characters were also quite interesting with Laura Griffin showing a budding relationship between Sean and Brooke which made me felt intrigued.
Quibbles:View Spoiler » Maybe its because I haven't read the pervious books in the series but I would have liked to know what was up with Scott and Rachel? Daniele didn't find out so I didn't either. I also would have liked to know why was Daniele chosen as a target? It felt like it was more than her just being the lead on the case but we never find out who wanted Daniele dead. There were also Scotts behaviour at times which bugged me slightly. « Hide Spoiler
Overall it was my first book by Laura Griffin and I would definitely read more by the author. It was a light suspense with a very interesting plot and good romance combination that I ended up liking it. Looking forward to more books in the series!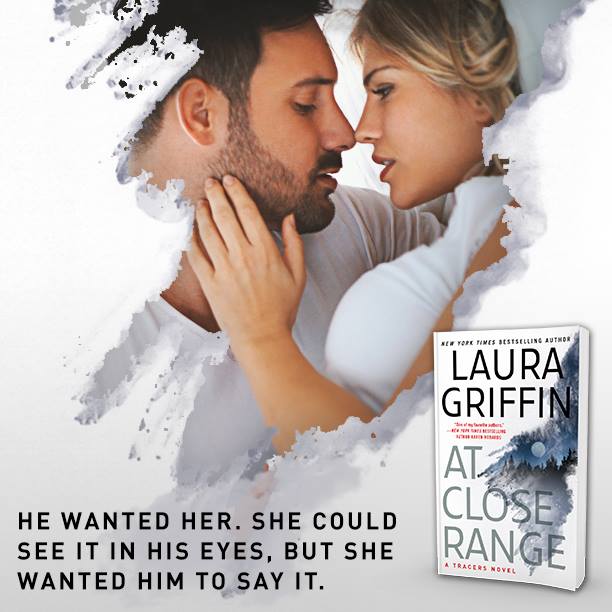 Rafflecopter Giveaway (a $50 Amazon gift card and an autographed copy of AT CLOSE RANGE)
a Rafflecopter giveaway

Related Posts