Review and Giveaway: Getting Dirty With the CEO by Mia Sosa
I received this book for free in exchange for an honest review. This does not affect my opinion of the book or the content of my review.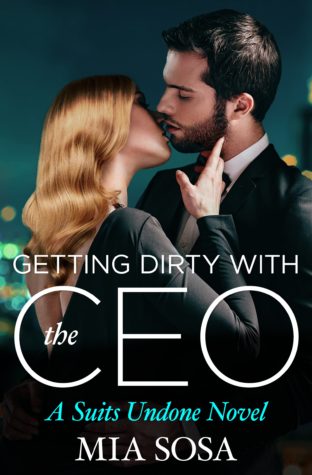 Getting Dirty with the CEO
by
Mia Sosa
Series:
Suits Undone #3
Published by
Grand Central Publishing
on October 4th 2016
Genres:
Fiction
,
Romance
,
Contemporary
,
Multicultural & Interracial
,
General
Pages:
288
Format:
eARC
Source:
the publisher
Buy on Amazon US
, 
Buy on Amazon UK
, 
Buy on Kobo
, 
Buy on itunes
, 
Buy on B&N

"This debut romance sparkles." -- Library Journal (starred review) on Unbuttoning the CEO
Sometimes you have to get a little dirty to get what you want . . .
Publicist Mimi Pennington is at the top of her game. She's savvy, hard-working, and eager to move up the corporate ladder. So when her boss tells her that in order to make partner she has to land a prestigious account, Mimi meets the challenge head on. Never mind that the prospective client is Daniel Vargas, the polished and pompous player who rejected her months ago.
Mimi hasn't given Daniel the time of day since their one fateful encounter, and while business has brought them back together, pleasure is what he has in mind. She says she's not interested in giving him a second chance, but Daniel is prepared to call her bluff. All he needs is one week. One week to test her rules and prove that he's exactly the kind of man she needs . . .
Rating ~ 3.75 stars
Daniel Vargas is the CEO of an architectural firm, Cambridge group. Daniel always present this facade to the world of happy, always looking immaculate and satisfied individual while the truth is a bit more complicated than that.
Mimi Pennington is a publicist and an excellent one at that. She's been working her way up to get the esteemed position of a partner. Mimi because of her upbringing views independence and financial security as extremely important and relationships not so much. 
I really liked the chemistry between Daniel and Mimi. From the first chapter its obvious that Daniel loves to spar with Mimi and is extremely attracted to her. Daniel was smitten with Mimi from the start while Mimi views him as an annoying bug that refuses to leave. Of course she's also attracted to him but really doesn't want to be. I really enjoyed their banter especially in the first few chapters with them teasing each other and trying to one up each other.
They were great together, as the story progressed it was great to see both of them open up to each other and being vulnerable with each other. They had just the right amount of chemistry, teasing and sweetness to their relationship. This was just one of those stories where its just so easy to like both the leads and their story and how they fell in love.
This was my first book by the author, I quite liked the writing and the protagonists as well as the secondary characters. I will certainly be reading more from the author.
Quibbles: View Spoiler »I feel like ending was slightly bit rushed and I do wish that we had gotten a bit more at the end, it felt a bit abrupt, I mean does Mimi become a partner? What about Nina working with the Cambridge group? What about Mimi's mother? Maybe I'm too used to reading longer length books because of which this felt like it was a tiny bit shorter. « Hide Spoiler
Overall, I quite enjoyed it. It had humour, romance with a dash of angst and family issues to keep the read interested in Daniel and Mimi's path to happily ever after.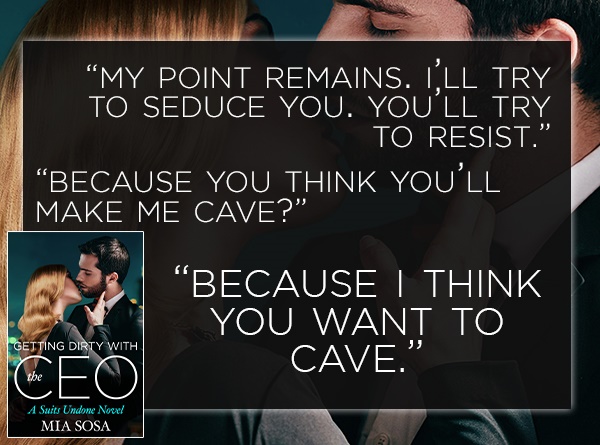 GIVEAWAY
a Rafflecopter giveaway