On Tour: One Kiss more by Mandy Baxter + Giveaway
I received this book for free in exchange for an honest review. This does not affect my opinion of the book or the content of my review.
One Kiss More
by
Mandy Baxter
Series:
U.S. Marshals #2
Published by
Zebra Books
on February 24th 2015
Genres:
Contemporary
,
Fiction
,
Romance
,
Suspense
Pages:
352
Format:
eARC
Source:
Netgalley

Rough, tough and by the book, he's most criminals' worst nightmare. Until the girl of his dreams is caught on the other side. . .
Emma Ruiz knows her father is innocent. But that doesn't help her convince the law--not even smoking hot U.S. Marshal Landon McCabe. When McCabe bangs on her door demanding information about how her cancer-stricken father escaped from federal prison, she'll have to distract him somehow--it may as well be with a stolen kiss.
Landon gets why Emma isn't saying all she knows. What he doesn't understand is why he's putting his reputation, his case, and his badge on the line for a gorgeous person of interest. Much as he'd love to, he can't let Emma play him. The stakes are higher than either of them can guess. The only way to survive is to trust their instincts. But their instincts want more than one kiss. . .
Review
Emma Ruiz is the on print party girl, hanging out with her athlete friends at various clubs but the real Emma is a lonely girl who wants to find a way to prove her father is innocent and get him out of jail. Emma is also a computer wiz and makes unhackable security systems for many multinational companies.
Landon McCabe is the US Marshal, the Ruiz case was his first case as a rookie and he never forgot the 18 year old prankster Emma. Landon's rich family disinherited him when he chose Law enforcement as his career. Landon never loses focus on his job unless it involves a certain black haired troublemaker. He is also very addicted to thrill seeking sports.
 To my surprise, I really enjoyed this book. The blurb makes it sound like Emma is willing to seduce a US Marshal to stop him from finding her father, which is completely untrue.
Landon and Emma both had this instant connection and attraction to each other from the moment they met, six years ago. Emma though because of said attraction and Landon's arresting her father treated him like an enemy and refused to cooperate because she knew her father was innocent. Now, her father has somehow escaped prison and Landon knows that Emma is hiding something. Emma is in deep trouble, she did some hacking with good intentions to prove her father's innocence, which have now landed her in a lot of trouble. Emma doesn't know whom to trust but she knows that she can't trust the US Marshals since they were the reason her father ended up in prison the first time.
 I really liked them together; their banter was funny and witty. They both know which buttons to push to make each other angry. Their passion was also scorching.
 The suspense and the action part of the book was done well and kept in balanced with the romance which is always tricky in romantic suspense books.
Quibbles: Towards the end chapters I wanted a more stronger Emma, the feisty one we had at the start, though understandably she was afraid. I also wanted her to be more caring and understanding towards Landon since the guy pretty much put his life and his career on line for her. Another thing that maybe should have been taken down a notch was how when the kissed they completely forgot they were in a dangerous situation especially Landon which itself is dangerous and could have to serious consequences.
Overall, I really enjoyed the book, the characters and the twisting plotlines. I'm looking forward to Damien's book which releases in November. Happy Reading!
Rafflecopter Giveaway (Three Paperback copies of ONE KISS MORE (US Only))
a Rafflecopter giveaway

Author Info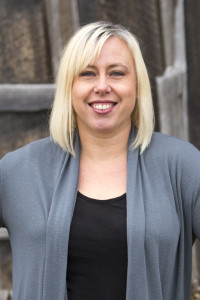 Mandy Baxter is a part time pet wrangler, a full time sun worshipper, and only goes out into the cold when coerced. She loves black clothes, pink appliances and thinks junk food should be a recognized food group. She lives in rural Idaho with her family.