Worth the Risk by Claudia Connor Review + Giveaway
I received this book for free in exchange for an honest review. This does not affect my opinion of the book or the content of my review.
Worth the Risk
by
Claudia Connor
Series:
The McKinney Brothers
Published by
Random House Publishing Group
on 3 Feb 20§5
Genres:
Contemporary
,
Contemporary Women
,
Fiction
,
General
,
Romance
Pages:
304
Format:
eARC
Source:
Netgalley

When a McKinney brother falls in love, powerful emotion and overwhelming desire are never far behind.
Two hearts locked away . . . Hannah Walker spends her days coaching children through injury and trauma, one therapeutic horseback ride at a time. She knows all too well how violence can change a child and leave scars that never heal. It's easy for her to relate to the kids; what isn't easy is the thought of facing her own harrowing past.
Millionaire playboy Stephen McKinney could use a little coaching himself. Five years ago he encountered his most horrible nightmare—and the nightmare won. No matter what he achieves, nothing can make up for that awful night . . . or so he believes.
Both desperate for a second chance . . . Stephen is used to getting what he wants. And he wants Hannah. So when she turns him down, he's intrigued. What he doesn't know is that her secrets will lead him to a place he never wanted to go again . . . to a side of himself he's tried to forget . . . a side that would scare Hannah away from ever loving him. Now his only chance to win her trust is to bare his soul, risking everything he tried so hard to protect.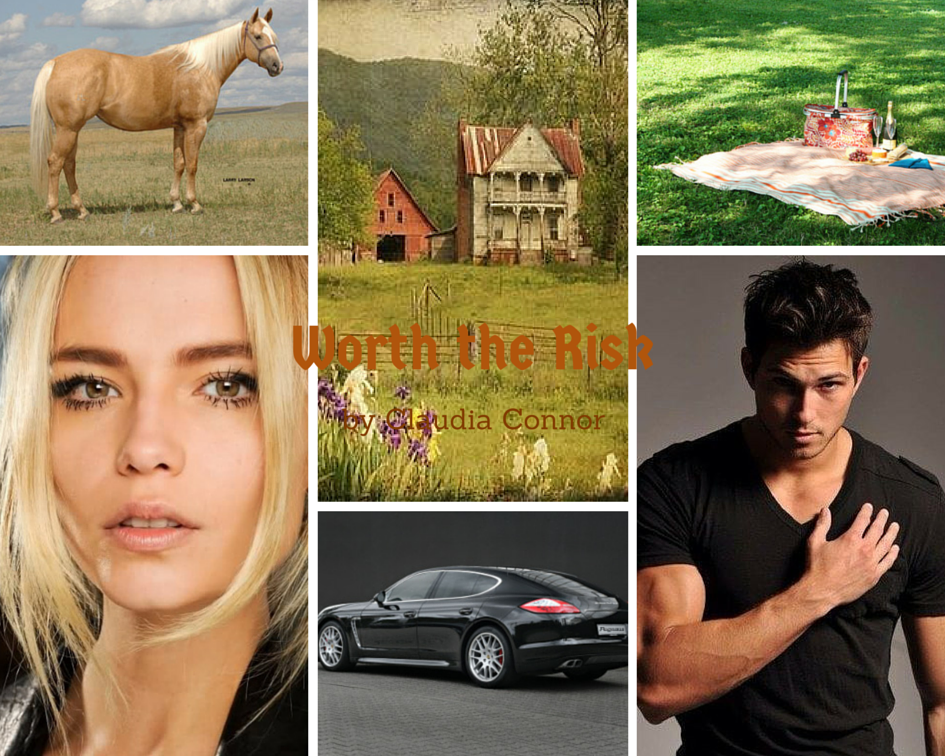 Review
 Stephen McKinney works to forget. He distanced himself from his family after the murder of his fiancee and become a  workaholic millionaire. Some say he's a playboy, he doesn't see it that way. He wants work, play a little and try not let his family find out about nightmares and demons he faces every night. 
Hannah Walker is a physical therapist who helps children with special needs. At fourteen Hannah goes through something awful which results in her physical and mental scars. She thinks no one can ever look past that and she doesn't want to put herself out there to get hurt again. Instead she choses to isolate herself from everyone apart from her family, her horses and the children under her care.  
When Stephen meets Hannah in a grocery shop of all places and sees her crying over her lost dog, he doesn't know his whole life is going to change. Stephen asks Hannah out to his amazement and even with so many reservations Hannah can't help but say yes. Stephen was so loving and caring towards Hannah which made me smile and his thoughts and grief for his dead fiancée were touching (seriously I might have shed some tears over his grief). Both went through some pretty horrific stuff which made them guarded, just in different ways. I really loved these two together, their moments were so sweet and the romance was wonderful. I really liked how Hannah slowly become comfortable with Stephen. They had this connection and chemistry that I loved *excuse my gushing*.
Moving on, I really liked the fact that though Stephen had loved Tracy with all his heart, he didn't go around comparing her to Hannah which some books do have and it bugs the hell out of me. In general I think the whole situation of his relationship with Tracy and his downward spiral afterwards was very well done, it didn't seem forced just natural (if that makes any sense?).
Simply put this a book about two people who think that they are damaged and undeserving of love and insecure about themselves with elements of envy, betrayal and families that love you. 
Overall, I really enjoyed this book, and it made me happy to see them get their happy ending.  Seriously this book is  worth reading or should I say worth the risk *wink wink*. I'm looking forward to the next book in the series. Happy Reading!
Rafflecopter Giveaway ($25.00 eGift Card to Choice Book Seller, Loveswept Mug and Romance at Random Nail Polish)
a Rafflecopter giveaway
Author Info
Claudia Connor is a New York Times and USA Today Bestselling author of heartfelt contemporary romance. Claudia attended Auburn University, where she received her undergraduate and masters degrees in early childhood education, and completed her studies in Sawbridgeworth, England. Always a lover of happy endings, she enjoys movies, reading, and travel, but spends most of her time typing out the love stories of the almost real people that live in her head. Claudia lives near Memphis, Tennessee, with her husband and three daughters.
Author Links: Facebook | Twitter | Website | Goodreads
Related Posts