Book Tour: Montana Actually by Fiona Lowe + GIVEAWAY
Montana Actually
by
Fiona Lowe
Published by
Penguin
on January 6th 2015
Genres:
Contemporary
,
Fiction
,
Medical
,
Romance
,
Western
Pages:
320
A big-city doctor in a small-town Montana practice....A former nurse who has sworn off doctors forever....The scene is set for passions to ignite in Big Sky Country. For readers of Robyn Carr and Sherryl Woods.
City doctor Josh Stanton and his sports car don't suit the country, but with his medical school debt about to bury him, Josh has to make the best out of a bad situation. Adjusting to his new job and life in the middle of nowhere isn't easy, but at least the views of the mountains—and one distractingly attractive local—are stunning... After eight years away, Katrina McCade is back in Bear Paw for a break from her life, bad choices—and men. But when a broad-shouldered stranger bursts into town, she finds herself unexpectedly saddled with the town's sexy new doctor as a tenant. Katrina doesn't need a man to make her happy, especially a disgruntled physician. But try telling her body that...
Excerpt:
Just as they reached the door of a squat, flat-roofed building, Floyd's phone started ringing. He checked the screen and with an apologetic smile said, "I'm sorry. I have to take this but you go right on ahead. They're expecting you."
Josh took that to mean his staff and he pushed open the door, stepping into a waiting room. Two framed and faded prints of the Rocky Mountains hung crookedly facing each other, and the rest of the wall space was taken up with health posters that urged people to quit smoking, lose weight and have their eyes checked. The reception desk had the usual raised counter and he caught the sight of a computer screen but there was no sign of a receptionist. He could however see a black hoodie slung over a chair. Kitty-corner to the reception desk was a large basket overflowing with toys and in the center of the room a small stack of dog-eared magazines sat on a low table.
 Matching green upright chairs— all evenly spaced— bordered three sides of the room making it like most every other waiting room he'd ever seen. The chatter in the room faded as twenty sets of eyes swung straight to him, their expressions a mixture of interest and caution.
With no one available to formally introduce him, Josh took the situation into his own hands. After all, he was the physcian they'd been waiting for and he had experience addressing the media from his time in the E.R. having created some of the more infamous gang members for gunshot wounds. Clapping his hands together as a sign that an announcement was about to be made, he said with appropriate gravitas, "Hello. I'm Dr. Stanton from Chicago's Mercy Hospital and I'm in Bear Paw for—"
 "Has Randall finally quit to fish?" an elderly lady asked in surprise.
Josh wasn't used to being interrupted. He opened his mouth to reply but another woman got in first. "Lynn didn't mention it when I met her at the grocery store the other day."
The man next to her adjusted his glasses and gave Josh a long, hard stare. "Are you a real doctor or just one of those pretend ones they usually send us?"
"Physician's assistant," someone added in clarification. "He doesn't look old enough to be a doctor."
"Of course I'm a doctor," Josh said incredulously, still trying to come to grips with the way the conversation was flying off on tangents. It was like being on a stage with a cast who'd gone off-script. "I'm a qualified E.R. physician."
 "Oh, I used to like that George Clooney," a woman who looked to be in her sixties said with a dreamy smile.
Now he was seriously in the twilight zone. "He's an actor," Josh said firmly, his voice sounding overly loud. "I'm board-certified. A real doctor."
The room went silent and the geriatric inquisition stared at him unhappily. This wasn't going quite like the ticker tape parade he'd imagined.
"I'm quite aware that Mr. Clooney's an actor," the woman said with a sniff. "He made a fine doctor."
The inference was clear— Josh was coming a distant second to an aging Hollywood actor who'd starred in the role fifteen years ago. What the hell sort of a town had he come to?
"No one can live up to George, Doris," said a new voice behind him.
He turned to see a young woman smiling at him.
"That's very true, Millie," Doris replied. "I guess for now we'll have to give Dr. Stanton the benefit of the doubt. Mind you, he's got a look of a younger George with his height and curly hair." Doris sounded slightly mollified.
"I'll do my best." Josh said uncertain exactly how to proceed. Right now he'd take a patient with a gunshot wound or an off-his-face meth addict rather than face this group of critical seniors. He was used to being judged on his clinical skills, not his ability to look like an actor.
The young woman stuck out her hand. "I'm Millie Switkowski, nurse practitioner and I'm your go-to person here at the clinic. Welcome to Bear Paw Dr. Stanton. I'm looking forward to working with you."
He gripped her hand like it was a life preserver in a choppy sea. Finally, he'd met someone who seemed professional and competent. Hell, she was the first person he'd met in Bear Paw who seemed normal.
The memory of dancing green eyes, a sassy mouth and a sweet behind, flooded him and he immediately tried to shut it out. Katrina McCade wasn't normal— she was difficult, bitter, bossy and annoying. And as sexy as hell.
Someone coughed— a wet and hacking noise that was the insidious sound of heart failure. It immediately focused him. The town and its population might be as foreign to him as Kazakhstan and he may not have gotten the welcome he'd anticipated, but this he knew. He swung round briskly. "Who ever owns that cough, I'll see you first."
Rafflecopter Giveaway ($20.00 Amazon eGift Card)
a Rafflecopter giveaway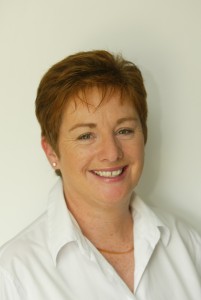 Author Info
Fiona Lowe is a RITA® and R*BY award-winning, multi-published author with Harlequin , Carina Press and, Berkley USA. Whether her books are set in outback Australia or the USA, they feature small towns with big hearts, and warm, likeable characters that make you fall in love. When she's not writing stories, she's a weekend wife, mother of two 'ginger' teenage boys, guardian of 80 rose bushes, slave to a cat and often found collapsed on the couch with wine.