Review and Excerpt: Arranged by Lexi Blake
I received this book for free in exchange for an honest review. This does not affect my opinion of the book or the content of my review.
Arranged
by
Lexi Blake
Series:
A Masters and Mercenaries #13.5
on 25 April 2017
Pages:
220
Buy on Amazon US
, 
Buy on Amazon UK
Kash Kamdar is the king of a peaceful but powerful island nation. As Loa Mali's sovereign, he is always in control, the final authority. Until his mother uses an ancient law to force her son into marriage. His prospective queen is a buttoned-up intellectual, nothing like Kash's usual party girl. Still, from the moment of their forced engagement, he can't stop thinking about her.
Dayita Samar comes from one of Loa Mali's most respected families. The Oxford-educated scientist has dedicated her life to her country's future. But under her staid and calm exterior, Day hides a few sexy secrets of her own. She is willing to marry her king, but also agrees that they can circumvent the law. Just because they're married doesn't mean they have to change their lives. It certainly doesn't mean they have to fall in love.
After one wild weekend in Dallas, Kash discovers his bride-to-be is more than she seems. Engulfed in a changing world, Kash finds exciting new possibilities for himself. Could Day help him find respite from the crushing responsibility he's carried all his life? This fairy tale could have a happy ending, if only they can escape Kash's past…
Kashmir "Kash" Kamdar is the King of Loa Mali. After his lab and life's work was destroyed five years, he has spend his time womanizing and partying. Kash being the second son never wanted to be king to begin with and after he loses his lab, he's lost in grief, pain and just doesn't want to think about anything. Which all changes when his mother announces that he will be married in two weeks.
Dayita "Day" Samar is the education departments head of Loa Mali, she has spent her life fighting for children to get a better future. When the queen decides Day will be the prefect queen, Day decides after some hesitation that this will be the chance to help more people. Of course Day has her own secrets, though she isn't really trying to hide them.
I really like Day and Kash together! I especially liked Day….Kash and Day were once friends (during university) with Kash hoping for more and Day being oblivious till their separation when Kash had to take his place as the King. Kash and Day had great chemistry, the friendship side of their relationship and how it got incorporated into their romance was done well. Even after so many years Kash hadn't forgotten the girl who made him want to settle down and is his queen but seems to have a lot more secrets than he had anticipated.
Why not a higher rating….View Spoiler »Certain behaviour of Kash got my nerves, him hurting Day with his words just didn't sit well with me and I would have liked if we had gotten a bit more of Kash and Day's normal marriage and seeing him open up more to Day about his insecurities as the Kind etc. « Hide Spoiler
Quibbles: This isn't exactly a quibble more long the lines of that this book more for readers who enjoy BDSM, I'm not a fan of it so it took me out of the book at times but anyone who likes a bit of Dom/Sub action would enjoy it a lot more than I did!
Overall, a enjoyable story about a friends to arranged married couple who always wanted to be more than friends!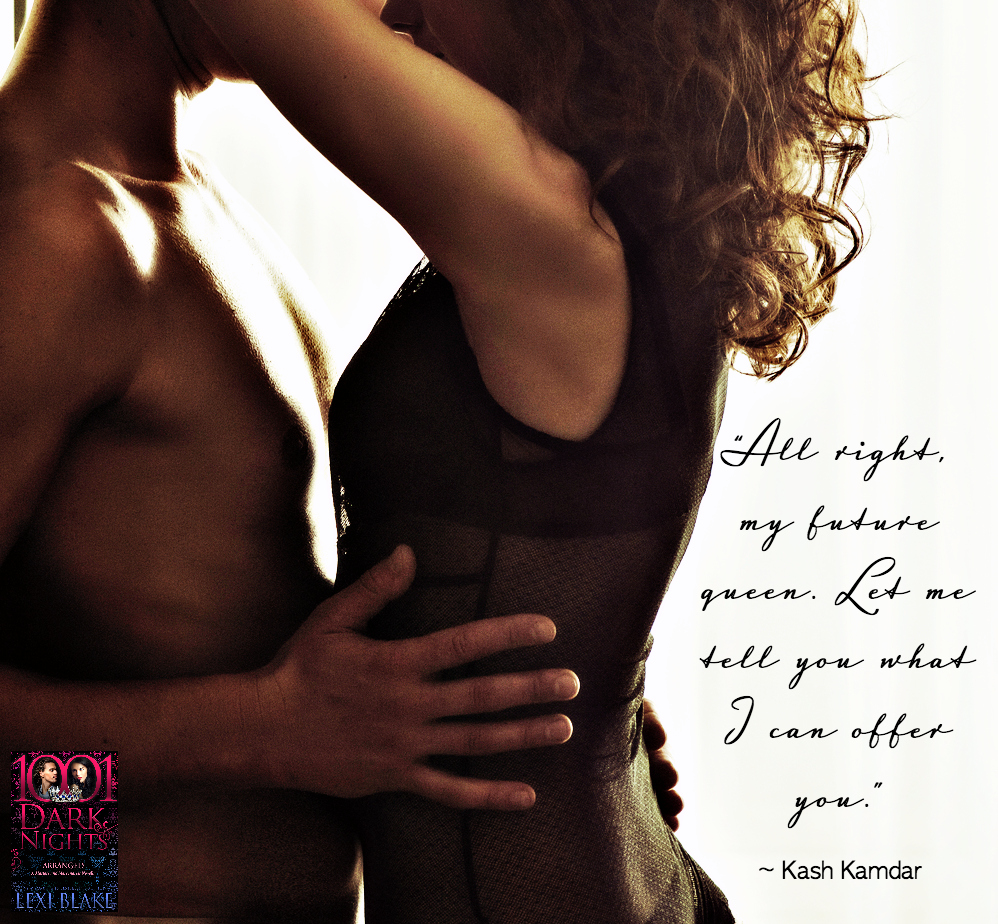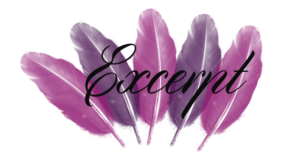 Are we a happy couple?"
"I don't think we've had time enough to be sure of that yet, but I know we were once." She'd thought it through in a way she never had before. She had a much different view of those months with Kash in England. "You were courting me back then, weren't you? You wanted me to be your girlfriend."
He sat down in the plush chair that dominated the sitting area portion of his bedroom. Normally they stayed in the living room, but he'd wanted more privacy. This was the only place in his suite that wasn't covered by CCTV, the only place where they could truly be alone. Everything about the space was masculine and decadent, including the man himself. With his hair disheveled and his chest on display, it wasn't hard at all to see him as a primal male.
One she'd dearly enjoy taming.
"I don't think you realized it at the time."
She was willing to admit her faults. "I didn't. I had my nose in a book most of the time back then and I had little experience with men. No, I had no idea you were interested in me beyond copying my notes from class when you slept in."
"It would surprise you to know that I often thought about sleeping in with you." His voice had gone low and gentle. "I was crazy about you back then, Day. I find myself in the same position today, but I don't want to scare you. I know you think we should take this slow and I will honor your wishes, but I want this marriage to work. You see me as a playboy, but I don't want to be some forty-plus player who trades on his money to keep young girls around him. I think it might be time for me to find out if I can be the king my father would have wanted me to be."
It was all she needed to hear. If he wanted to try, she was ready. Despite his reputation, she'd fallen right back into a peaceful friendship with him. He'd been the old Kash, supporting her when she needed it. He'd asked her questions about her work with the education department and then gave her ideas on how to handle the parliament. He hadn't told her what she should do. He'd suggested, debated.
"I think you'll find me less averse to giving this marriage a real try than you think. I was planning on talking to you about using the Palm Ceremony to begin to explore what we could be as a couple."
He frowned. "I'm not sure what that means. You want to talk? Or have counseling? Because that sounds terrible."
"I was talking about sex, Kashmir. I thought we could use this time to see if we're sexually compatible."
He popped up out of his chair like an eager puppy. "Yes. I think that is a brilliant idea. We should start now. Don't worry. I intend to be gentle with you."
She didn't move at all. "Like you are with your lovely flowers?"
"Women deserve a man's care," he said quietly. "Day, I can't erase my past."
"I don't want you to." He misunderstood her problems with his statement. "But I do need you to understand that I'm not one of those flowers. I'm not here to sit at your side and bat my eyelashes in the hopes that you'll buy something for me. I don't work like that. I don't care about your money."
"That is easy for you to say. You're about to have access to all of it, aren't you?"
He had a point. "Even if I wasn't, that wouldn't be why I would want you, Kash. Sit down. We have some things to talk about before we get started. Come here close to me."
He moved to the chaise she was sitting on, lowering himself down with a sullen frown. "I knew there would be talking."
She was fairly certain his lovely flowers did very little talking, but he would get used to it. "Why did you want me back then?"
"I liked you. I liked talking to you. I liked being around you. I rather liked who I was when I was around you." His expression softened. "I don't think you knew how alluring you were to someone like me. You didn't understand how beautiful you were, so you didn't use it against me. Most women do."
"Well, that happens when you surround yourself with women who are mostly valued for their looks. I don't blame them. They've been told their beauty is the only thing worthy about them. If you want to meet women who don't feel that way, you should probably expand out of models and actresses."
"Well, you would be surprised how many gorgeous, sexy physicists turn me down because I'm not smart enough for them."
Related Posts