Review and Giveaway: Bedmates by Nichole Chase
I received this book for free in exchange for an honest review. This does not affect my opinion of the book or the content of my review.
Bedmates
by
Nichole Chase
Published by
HarperCollins
on October 4th 2016
Genres:
Fiction
,
Romance
,
New Adult
,
Contemporary
Pages:
384
Format:
eARC
Source:
the publisher
Buy on Amazon US
, 
Buy on Amazon UK
, 
Buy on itunes
, 
Buy on B&N
From the New York Times bestselling author of Suddenly Royal comes the first in a sparkling new series about America's favorite royal—the First Daughter.
Everyone makes mistakes, especially in college. But when you're the daughter of the President of the United States, any little slip up is a huge embarrassment. Maddie McGuire's latest error in judgment lands her in police custody, giving the press a field day. Agreeing to do community service as penance and to restore her tattered reputation, Maddie never dreams incredibly good looking but extremely annoying vice president's son, Jake Simmon, will be along for the ride.
Recently returning from Afghanistan with a life-altering injury, Jake is wrestling with his own demons. He doesn't have the time or patience to deal with the likes of Maddie. They're like oil and water and every time they're together, it's combustible. But there's a thin line between love and hate, and it's not long before their fiery arguments give way to infinitely sexier encounters.
When Jake receives devastating news about the last remaining member of his unit, the darkness he's resisted for so long begins to overwhelm him. Scared to let anyone close, he pushes Maddie away. But she isn't about to give up on Jake that easily. Maddie's fallen for him, and she'll do anything to keep him from the edge as they both discover that love is a battlefield and there are some fights you just can't lose.
Maddie McGuire one mistake leads her ending up in her getting arrested. Maddie is an animal lover, a kind of an activist and her latest judgment in rescusing the animals leads her getting arrested and being forced to do community service with the guy who she really despises even though she is very much attracted to him. I felt really connected with Maddie.
Jake Simmon return home with an physical injury and mental scars that continue to haunt him. When his mother requests yet another publicity stunt this time the girl who hates him, he doesn't know how much more his life could change.
I loved them together, their romance was sweet and adorable as well as surprisingly very passionate. Their relationship was done pretty well. Both the characters were complex and their backstories and their relationships with their parents were done well even if the actual relationship were not doing well.
The book turned out to a lot deeper, with slightly bit more angsty than I had first thought along with some humour and romance made for a enjoyable read.
If I was rating this entirely on the character on Maddie it would 5 stars. Alas in romance its more off a joined effort.
Why not 5 stars: View Spoiler »First I wish the Jake hadn't done what he did with reporter thing at the start, it left me feeling iffy since it seem to have come out of nowhwere but then I moved on. I did like Jake but then again towards later at the end it left me feeling that had it just been left upto Jake he would have taken months to come to his senses I mean he would have to the realisation on his own eventually but he would hurt Maddie even more than he did. I found that I didn't care for his gesture when he made Maddie feel so heartbroken before, also I don't know why when it seemed one of the issues was Maddie feeling that Jake wasn't including her but someone else was not later addressed during the gesture I mean why not? It made it seem incomplete since Jake clearly making an earlier effort with stuff but with Maddie and honestly it just didn't feel like enough grovel to me. Well this turned out to be rantish which I didn't mean for it. I did really enjoy it however the last 15% bought the rating down. « Hide Spoiler
I did really enjoy the writing, the romance as well all the secondary characters were well written and interesting and I hope we get some of their books.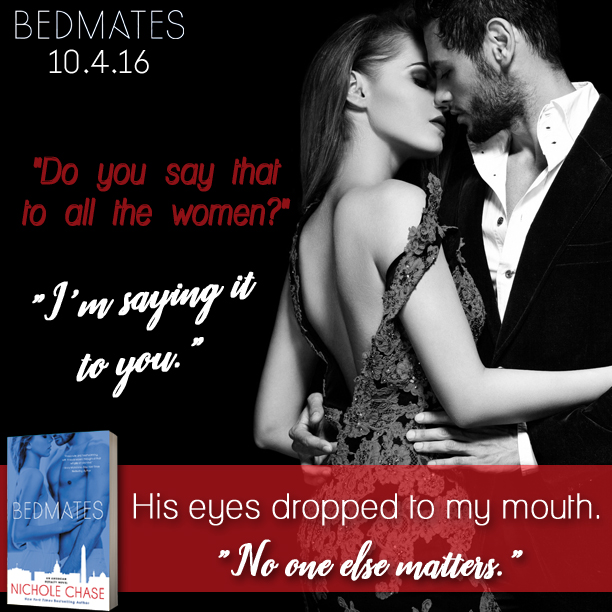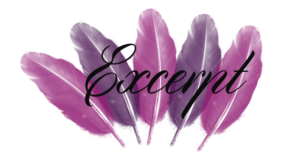 "I asked if there was any sex." His shoes came into view and I looked up slowly.
"Oh, there will be." I met his eyes. "But not yet."His eyes widened just a smidge, his nostrils flared ever so slightly, and I realized how what I'd said sounded."I mean, um, that I wouldn't mind—" Shit, that was worse. "I promise to cover her eyes."
"What wouldn't you mind, Madeline?" His voice dropped an octave, making my heart speed up. Madeline, not Maddie or MadLlibs.
"I, um—what?" My voice was breathy as he took a step even closer to me.
"You mentioned something about sex, I believe." He reached out, using his fingers to brush some of the hair out of my eyes.
"I did? I mean, yes, I did. On the show." I fumbled over the words. "Buffy! That's what I was talking about. I wouldn't mind having sex with—damn it—I mean I wouldn't mind seeing—shit. No matter what I say this sounds wrong."
"Nothing wrong with sex." His eyes twinkled and I realized his hand was still on my face when he lifted my chin up.
"I—I—know that."
His thumb ran over my bottom lip. "Then why do you have such a hard time talking about it?"
"I don't!" My spine stiffened. "Sex doesn't scare me."
"Then it's me." He lowered his head close to mine and I swallowed the lump in my throat. "I make you nervous."
I swallowed again, my throat scratchy like sandpaper. "No you don't."
"Yes, I do." His hand swept around to the back of my neck. "I always have."
"I was, what, seventeen when you left for officer training?" I tried to calm my racing heart. "So what if I was a little nervous around you?"
"So you admit it?" His eyes twinkled and his mouth moved a little closer to mine.
"I admit nothing." I jerked my chin up.
"Are you nervous now?" His body pressed closer to mine and I licked my lips. "Am I making you nervous?"
"Yes." I whispered the word, not taking my eyes from his.
"Is it a good nervous?" His eyes grew serious. "Or are you scared of me?"
"I'm not scared of you, Jake." I touched his chest and noticed that my hand was steady despite how fast my heart was beating. "You never scared me."
GIVEAWAY US and Canada Only
a Rafflecopter giveaway