Excerpt: Renegade Dragon by Lolita Lopez
Renegade Dragon
by
Lolita Lopez
Series:
Dragon Heat #4
Published by
Grand Central Publishing
on October 4th 2016
Genres:
Fiction
,
Romance
,
Paranormal
,
General
,
Erotica
,
Contemporary
,
Fantasy
Pages:
128
Buy on Amazon US
, 
Buy on Amazon UK
, 
Buy on itunes
, 
Buy on B&N
NOTHING HOTTER THAN DRAGON'S FIRE
When her best friend disappears, bio-engineering student Eris Jones embarks on the quest of her life. Her search leads to a secluded estate where she experiences visions of a powerful, winged creature who's transformed into a tall, dangerously sexy man at her touch. But the feel of his rock-hard abs and lean, sinewy arms tells Eris this is no dream . . . it's real.
Niko Drakon is dangerous and he knows it. When the call to mate is too strong, he has no choice but to lock himself away in his basement saferoom. Otherwise, people get hurt. The moment Eris walks into his home, nothing can keep him from claiming her. However, she could also be the key to bringing down the dragons' greatest enemy, which leaves Niko with a devastating choice: keep Eris for himself or lose her to the cause he's served for most of his life . . . 25,000 words.
Also in the Dragon Heat Series:Dead Sexy Dragon, Book 1Red Hot Dragon, Book 2Dragon Heat 2-in-1, Books 1 & 2
Wicked Dark Dragon, Book 3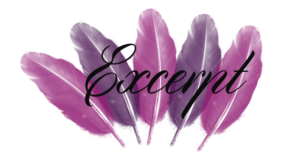 My woman.
It was a primitive thought and one Nico should be ashamed for thinking…but he wasn't. He didn't even know her name, but he knew that she was his. After all the years of secretly hoping that someday his mate might cross his path, he didn't dare believe his luck that she was so beautiful. If anything could tempt him to forsake his vows to the Brotherhood, it was this staggeringly pretty woman. The thought of having his own mate, of sharing the same happiness his friends had found, sent hope burning through him like wildfire.Despite the rain soaking them from head to toe, he caught the sweet, earthen scent of female dragon blood mixed in with all that human.
She is my mate.
But she had stolen and eaten one of his family's treasured apples, and that meant she had earned a swift death for her theft. Unless, of course, he argued that as his mate she was his family and therefore had every right to one of the apples that was under his—their—guard. He was the head of the Drakon tribe. It would be his decision that stood on this matter.He carried his delicious-smelling mate down to the second cell he kept in his well-fortified basement. After destroying the first one, he might need the chains and the door of the second to keep his frightened little dragon hybrid in place. If she refused to touch him, he would quickly revert back to his beastly form and scare the hell out of her.
He barred the door behind them but remembered the way she had so easily picked the locks on his home. He placed his palm against the metal and silently whispered a warding spell before drawing the necessary symbols with his fingers. She wouldn't be getting out of here without him.
Safely tucked away with his mate, he carried her to the back wall of the cell and grasped one of the long chains and cuffs. Carefully, he set her down and quickly wrapped the cuff around both of their wrists. She let loose a gasp and jerked hard enough that he actually lost his balance. She kicked out her leg, but he dodged at the last second. His hand shot out to protect her pretty head from slamming into the stone wall.
"Stop!" The word came out harsher than he had intended. Her eyes widened at his rough tone. He hated seeing fear on her face, but he loved that the light in the cell allowed him to see her real eye color. The greyish blue irises staring back at him were astonishingly beautiful against her rich brown skin. "Please," she said with a little sob that tore at his heart.
Gently, he rubbed her arm. "You'll only hurt yourself if you insist on jerking on these chains. We have to stay this way tonight."
"I'm your prisoner?"
You're my mate. But he didn't say that. "Yes. Unless you want to see the winged version of me again, you had better keep your hand on me at all times, understand?"
She swallowed nervously and squirmed but didn't try to tug away from him. "What are you?"
His eyebrow arched. "You know."
She shook her head. "I don't."
"Yes, you do." He touched her cheek and silently rejoiced when she didn't flinch or pull away from him. The spicy scent of arousal drifting from her skin made his mouth water, but it wasn't even close to the potency of a mating heat. If she had very diluted dragon blood, she might need him to make love to her before a full mating heat would take effect.
Wanting her to name him, he tapped her chin. "Say it. Tell me what I am."
She lifted her anxious, disbelieving gaze to his face. A spark of determination brightened her unusual eyes. "Dragon. You're a dragon."