Excerpt: The Harlot Countess by Joanna Shupe + Giveaway!
The Harlot Countess
by
Joanna Shupe
Published by
Kensington
on April 28th 2015
Genres:
Fiction
,
General
,
Historical
,
Regency
,
Romance
,
Romantic Comedy
Pages:
352
Lady Hawkins's debut was something she'd rather forget—along with her first marriage. Today, the political cartoonist is a new woman. A thoroughly modern woman. So much so that her clamoring public believes she's a man…
FACT: Drawing under a male pseudonym, Maggie is known as Lemarc. Her (his!) favorite object of ridicule: Simon Barrett, Earl of Winchester. He's a rising star in Parliament—and a former confidant and love interest of Maggie's who believed a rumor that vexes her to this day.
FICTION: Maggie is the Half-Irish Harlot who seduced her best friend's husband on the eve of their wedding. She is to be feared and loathed as she will lift her skirts for anything in breeches.
Still crushed by Simon's betrayal, Maggie has no intention of letting the ton crush her as well. In fact, Lemarc's cartoons have made Simon a laughingstock…but now it appears that Maggie may have been wrong about what happened years ago, and that Simon has been secretly yearning for her since…forever. Could it be that the heart is mightier than the pen and the sword after all.
Buy Links: Amazon US | Amazon UK | B & N | iTunes | Kobo | Publisher
Excerpt
After what seemed an eternity, Simon saw his opening. The group around Maggie thinned so he moved in to hover at her elbow. She glanced up, the green gaze sharpening behind the mask, and he saw her shoulders stiffen. Blue peacock feathers twitched and bounced as she turned to excuse herself. When her companions departed, she said, "Lord Winchester. This is a surprise."
"Good evening, Lady Hawkins." He quickly made the introductions and, despite her apparent displeasure at Simon's presence, Maggie fussed over the legendary Duke and Duchess of Colton.
"I am so pleased you both came," Maggie said with an elegant curtsey. "I've longed to meet you both for ages."
"Likewise," Julia returned. "The performance was inspired, and I adore your costume. Are you Amphitrite?"
"No. I am the humble Naiad Daphne."
"Ah, but she gives Apollo a merry chase," Colton noted. "A formidable woman if there ever was one."
"All women are formidable, Your Grace—or haven't you realized yet?"
"He is well aware of that fact. I taught him never to underestimate a woman." Julia raised her brows at Colton as if daring him to contradict her.
"Quite true, Duchess," the duke responded with a smirk.
"Who designed your chalk drawings?" Julia motioned toward the dance floor. "They are simply breathtaking."
"Thank you. They were done by an artist of my acquaintance."
The group turned to study the drawings now being trampled underfoot by the dancers. "Magnificent," Julia said. "It's almost a pity to ruin them."
Simon shot Colton a look over Julia's head. Knowing each other since boyhood meant no words were necessary, and Colton instantly offered his arm to his wife. "Well, lovely or not, shall we dance?"
Maggie's lips curved when the duke and duchess departed. "That was nicely orchestrated, Lord Winchester. Dukes at your command. Parliament at your feet. I am anxious for your next triumph. Shall I call back the crowd?"
"Not very subtle of me, but I did wish to speak with you. If you had not refused to see me this week . . ."
"Yes, I have no doubt this is the last place you wish to find yourself this evening."
Absolutely correct, though he would never admit it. "You would be wrong. I've been quite entertained, in fact."
"Then I shall consider tonight a success."
"From what I'm told, all your parties are successful. Is it true you once had actual tigers?"
Her green irises sparkled like emeralds. "A bit of an exaggeration. One tiger and he was quite tame. Most of the guests were disappointed, I think."
The uniqueness of her beauty struck him, as it always had. Pitch-colored, glossy hair. Creamy skin without a blemish or mark. Full, pink lips. There was no woman on earth like Maggie. He'd known it the first time he clapped eyes on her—as had any number of other men, if the rumors of her numerous affaires were true. "The duchess was correct. You are quite beautiful this evening." His tone was sharper than it ought to be when paying a compliment, and he nearly winced.
Her look turned measuring. "Thank you, though I might catch my death if I do not change out of my wet clothes." She picked up the skirts of her dress, showed him the soaked fabric. Instantly, he was transfixed by the vision of her shapely leg covered in damp, transparent silk. His blood began to simmer. He wanted to feel her, to hold her . . . to run his tongue over the smooth knob of her ankle. A monumental mistake, if he allowed it, though desire was hardly ever logical.
Nevertheless, what came out of his mouth surprised even him. "Reminds me of the time I taught you to ice skate. Do you recall, at the Serpentine? The hem of your dress became damp and you nearly froze."
She blinked up at him. "I haven't thought of that outing in quite some time. That was a . . . nice day."
"Yes, it was." The urge to touch her worsened, a strange ache at the fond memories. "Will you dance with me?"
"Oh, I never dance."
"Why not? You like to dance. At least, you did."
She lifted a shoulder. "Dancing bores me to tears. Besides, it's the sort of thing done at respectable parties."
"Oh, the horror," Simon drawled.
Her lips thinned. "Mock if you must, but I am no longer the girl you once knew—and I have no desire to become her ever again."
Rafflecopter Giveaway (Three Print Copies of THE HARLOT COUNTESS)
a Rafflecopter giveaway
Author Info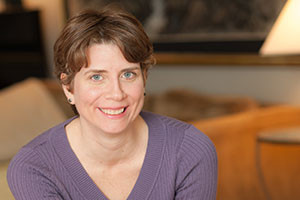 Award-winning author JOANNA SHUPE has always loved history, ever since she saw her first Schoolhouse Rock cartoon. While in college, Joanna read every romance she could get her hands on and soon started crafting her own racy historical novels. She now lives in New Jersey with her two spirited daughters and dashing husband.
Author Links: Website | Facebook | Twitter | Goodreads