Excerpt and giveaway: Starbreaker by Amanda Bouchet
Starbreaker
by
Amanda Bouchet
Series:
Endeavor #2
Published by
Sourcebooks Casablanca
on 28th April 2020
Genres:
Science Fiction
Pages:
448
Buy on Amazon US
, 
Buy on Amazon UK
, 
Buy on Kobo
, 
Buy on itunes
, 
Buy on B&N
, 
Buy on Amazon
THEY NEVER WANTED TO BE HEROES
Captain Tess Bailey and Shade Ganavan are still the galaxy's Most Wanted, and with revolution in the wind and the universe on the brink of catastrophic war, the situation couldn't be more desperate. Despite the Dark Watch scouring the known sectors for them, rebel leaders have handed the crew of the Endeavor a delicate and dangerous mission: break into Starbase 12 and free renowned scientist Reena Ahern. She's the only one who stands a chance of tipping the odds in their favor for the first time in decades.
BUT PULLING OFF THE IMPOSSIBLE IS WHAT THEY DO BEST
The clock is ticking. But as their attraction builds and secrets are revealed, Tess and Shade must decide if they trust each other enough to execute this impossible prison break. They could change the course of history, but they'll be risking everything... They'll just have to tackle one crisis at a time.
Starbreaker (Endeavor#2) by Amanda Bouchet releases 28th April.
I'm super excited to share an excerpt and giveaway for this one with you guys! Can't wait to read this one 😊
I toyed with my soup to look busy, little surges of adrenaline spiking inside me and keeping me on edge. I'd been here for an hour and had worked up a sweat and lost my appetite—the opposite of what you wanted in a restaurant where the food smelled so freaking good.
While Shade polished off his lunch, I used my spoon to poke at a few recognizable vegetables and what the menu called beef. Steak and beef were just generic terms for red meat these days. I didn't know what kind of cattle—another generic term—they raised on Korabon for food. I'd never been here before, had never planned on coming. Shouldn't be here now. Time was running out.
I set the spoon back in the bowl. A glance toward the basket of thickly sliced trigrain bread made my stomach flip over, rejecting even that. Anxiety killed my appetite as fast as a Dark Watch patrol showing up and barking out "Background checks!" to everyone in the room.
Shade sighed. "Baby, it's more suspicious not to eat."
I sighed back at him. "It'll make the return trip if I try." The few bites I'd managed weren't sitting well. "Do you really want a soupatastrophe on your hands?"
His quick smile blazed across the room. It ignited a little flame in my chest that helped ease some of the tightness there. "Given the choice, there are other things I'd rather have in my hands."
"I didn't say in, I said on. There's quite a distinction."
"Ah. My mistake." He wiped his mouth with his napkin, probably hiding a grin.
I mashed my lips together and forgot to be nervous for a second. I even managed a bite. Just one, though.
Shade took a moment to look at me hard. I got the message he couldn't say out loud over the coms. Eat. Keep your strength up. He and I were the only ones who knew I'd drawn more of my unique A1 blood.
Or maybe it wasn't that unique. Maybe these Mornavail I'd heard about were out there somewhere, healing faster and never getting sick. Like me—an evolutionary step up. And also like me, hiding from the Galactic Overseer, who wanted our blood to create an army of super soldiers.
Fun times across the eighteen Sectors. My grimace had nothing to do with my soup this time.
"My picture was just all over a database for bounty hunters. Now, you have my enormous bounty on your head. How can you eat?" We should be lying low and delivering the food we still had for the Outer Zones, not sitting in a restaurant on a highly monitored rock.
"I may be new to life in the Dark, but I'm a fast learner. Fresh food only comes around so often in a space rat's life. It's tragic to waste it."
"Shade's right," Fiona whispered over the coms. "Eat the damn soup," she hissed.
"Shhhh!" Jax scolded quietly.
A laugh churned inside me. Briefly, my eyes collided with Shade's again. It was hard not to focus on him. A handsome man treating me to a meal in a not entirely shabby establishment had never happened before today. Too bad we couldn't sit together and only one of us had an appetite.
"Fine." I steeled myself and took a bite so that everyone would stop hounding me. "Happy?"
Shade huffed, evidently unconvinced.
I forced down another mouthful, chewing and swallowing carefully. At least my battle with the soup got my mind off Ahern. And the food would do me good. The six bags of blood I'd taken from my own veins in as many days hadn't totally wiped me out, but I hadn't been able to completely shake it off yet, either. Beef—or whatever this was—would help.
The two women occupying the table next to Shade's threw him flirty glances and leaned over to ask him a question about desserts. The waitress immediately joined in, having already attempted to draw Shade into conversation twice. I got it. It wasn't often that tall, dark, and smoldering sat alone in a restaurant.
They finally left him alone after deciding on a choco seed dessert loaf to share. The waitress went to get it.
"Wow, you really are a wanted man," I grumbled, a hint of tartness in my voice.
Shade's small snort vibrated over the com, tickling my eardrum. "I want their dessert."
"You are their dessert." He was six foot two of solid yumminess with a healthy appetite, broad shoulders, a square jaw, and scarred knuckles that said I can protect you with my bare hands. I'd even bitten him and knew for a fact he tasted good. "But trust me, neither wants to share."
Humor sparked in his eyes, and for the first time in an hour, I forgot why we were here.
The happy lapse didn't last. My heart kicked when the door opened again. An older couple walked in, and the waitress for my corner threw me a dirty look, clearly wanting me to get lost so she could give my table to someone who might actually eat something.
I'd love to, I growled inside my head. If Daniel Ahern would just show up.
If Ahern wanted us to rescue his scientist wife from her extended stay in the imperial prison system, he needed to get his rebel butt in here and give me his new intel before a Dark Watch patrol spotted two of the galaxy's Most Wanted through the floor-to-ceiling windows, stormed in, and Shade and I were toast.
***
Excerpted from Starbreaker by Amanda Bouchet. © 2020 by Amanda Bouchet. Used with permission of the publisher, Sourcebooks Casablanca, an imprint of Sourcebooks, Inc. All rights reserved.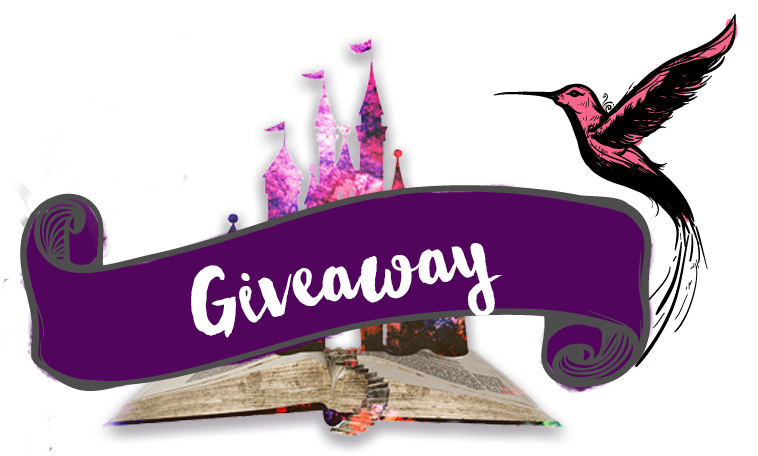 Related Posts