Review and giveaway: The Story of Us by Tara Sivec
I received this book for free in exchange for an honest review. This does not affect my opinion of the book or the content of my review.
The Story of Us
by
Tara Sivec
Published by
Forever Yours
on June 13th 2017
Genres:
Contemporary
,
Military
,
Romance
Pages:
336
Format:
eARC
Source:
the publisher
Buy on Amazon US
, 
Buy on Amazon UK
, 
Buy on Kobo
, 
Buy on itunes
, 
Buy on B&N

From USA Today bestselling author Tara Sivec comes an emotional, breathtakingly romantic new book about the power of first love and the promise of second chances.
How much can a man take before he breaks?
1,843 days. That's how long I survived in that hellhole. They tried to break me, but I resisted. And I owe it all to the memory of warm summer nights, the scent of peaches, and the one woman who loved me more than I ever deserved to be loved. Now, I'll do anything to get back to her.
Only Shelby Eubanks isn't the girl I left behind all those years ago. She's someone else, a stranger. My Shelby-my little green-eyed firecracker-would never give up her dreams, would never disappear into her mother's ambitions. But I won't give up on her. On us. I may be broken, and scarred, and not the man I used to be, but I will do whatever it takes to remind her of the story of us.
What a ride!! This is such a tear jerker, playing at sorts of emotions book and I loved it…I usually tend to stick to less ansty and painful contemporaries but this story caught my attention from the blurb and it didn't let go till the end.
Eli James, a marine has been in a hell hole for the past 1,843 days since his capture after being in a IED explosion by the enemies armed forces. He and his best friend were trapped for years and the only thing that got him through was Shelby and making it back to her. He comes home to find that he had been declared dead for the past 4 years and everything has changed, especially the woman he fell in love with.
Shelby Eubanks has also being living in a hell, a different kind and mostly made out of her own choice. Her decision to protect the person she loves led her to making several choices that have slowly chipped away at the person she was, now all that remains is some hallowed out shell and the sad part Shelby doesn't even really care about herself.
Eli and Shelby has known each other since he was 16 and she was 12 but things changed when Shelby was in high school and later when she came back from college. They fell in love, in a I'm in love with you with every part of my soul, body and heart kind of way. Losing each other was devastating for both of them. For Shelby it led to her losing her dreams of being a dancer and for Eli, losing his identity. Now years later, Shelby and Eli are reunited but everything is difficult. Gone is the woman who used to laugh, smile, love and dance, instead Shelby is just surviving while Eli is struggling with the nightmares of his captivity but he wants nothing than to be with his Shelby and he is not going to stop till the he gets the happy Shelby back.
How much can a man take before he breaks? When do the dreams stop giving him comfort and he has to accept that he'll never see her again, touch her again or hear her say "I love you" again? ~Eli.
One thing you could never doubt was how much they both loved each other, in a way that they would do anything to make that person happy and fight anything themselves just so the other person doesn't have to. I just really adored both of them, they made choices that they thought would make things better for the other even if it meant they would be hurting and how can you not love these selfless individuals who loved each other so much. They both felt so much guilt, love (dear god the LOVE), pain and grief that as a reader you get immersed in it with no way out. It's a just a very powerful, beautiful and heart wrenching story that leaves you with so many feelings. 
I Love you, Shelby. Only You. ALWAYS you ~ Eli
I loved Tara Sivec's writing, it made all their emotions seem very real and human. Also just around 90% when something gets revealed I really wasn't expecting that, I should have but I didn't and took this story to the next level. The letters were a great touch, it allowed us to get to know their story from Eli's side and without the need of flashbacks and I adored those letters. This book is literally like a punch of feels right into your heart!
Their story also reminded me of the line from Veronica Mars: "I thought our story was epic, you know, you and me. Spanning years and continents. Lives ruined, bloodshed. EPIC." 
"I'd rather be a complete mess with you than spend another day shattered all over the floor alone."~ Shelby. 
Quibbles: I do wish we had more of actual dialogue between the characters instead of being told certain things that has happened. I'm not a fan of huge chucks of paragraphs. I also thought some aspects of the book could have been better executed like the whole Shelby's mother situation.
Overall, a fantastic tearjerker by Tara Sivec about two individuals who felt damaged, finally found peace and a happily ever after. The prologue for the next book seems great as well so I'll be on the lookout for that one.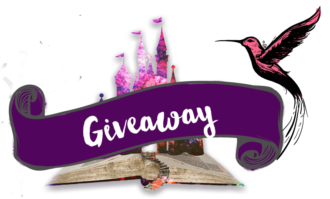 Enter to win 1 of 15 free ebook downloads of The Story of Us!
a Rafflecopter giveaway