Excerpt: ONLY series by Cristin Harber
by
Cristin Harber
Genres:
Romance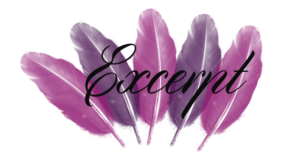 "We're done ignoring us." His hand cups my face, fingers stroking my cheeks down to my chin. When my lips part, his eyes drop to my mouth, focusing on my lips.
I've been kissed. Dates. Dares. However they've happened, I've had a few solid moments of  "PG-rated hookups. Nothing I have ever experienced has anything on this moment, and Gray's lips haven't even touched mine.
His heavy weight lies atop of me, but one arm props him up, so I'm not crushed. I can't think. Just feel. A kiss has never been more meant to be. Then his lips touch mine. I breathe him in.
He groans into my mouth, and I let his tongue sweep mine. Hungry for more of him, I wrap my arms around his shoulders, scarcely believing this is happening. Knowing how big and broad Gray is, is one thing. Wrapping myself around him, feeling him hold me, kiss me—it's insane.
His hands thread into my hair, and it's like we've unleashed a fire.
Synopsis
Grayson Ford and Emma Kinglsey–close since they were kids, opposites in every way. He's the stuff high school crushes are made of, Mister Popular, and captain of every team. She's artsy, cute, and not in his league, though fully aware of Summerland's "I Dream of Dating Grayson Ford" support group.

I can't say no. The girl's had my heart since before I knew it went missing.
He hides a life of hell. His father hates him, his mother's gone. Emma is his only savior, yet she doesn't know her power over him. She's the only girl he wants, the only one he could ever tell–though he won't.

I'm stronger, bigger, more of a man than he'll ever be, but because I ruined his life, I've taken his crap, his attacks, the vulgar nature of his existence.
Until she discovers Gray's embarrassment, his humiliation. Emma fights for him and for a chance. Theirs is a Cinderella story that she believes impossible. But as the layers peel back, it's just a guy who needs a girl in order to keep breathing.
My mind is already doodling Mrs. Grayson Ford in imaginary notebooks. He has no clue where my head is at… But, given that I didn't see what just happened coming, maybe I have no clue where his head is at either.