Book Tour and Giveaway: A Newport christmas wedding by Shelley Noble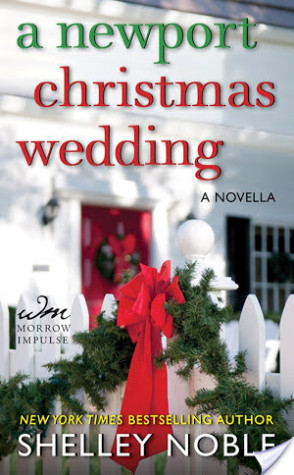 A Newport Christmas Wedding
by
Shelley Noble
Published by
Harper Collins
on December 2nd 2014
Genres:
Contemporary
,
Contemporary Women
,
Fiction
,
General
,
Romance
Pages:
101
Buy on Amazon US
, 
Buy on Amazon UK
It's Christmas in Newport. The mansions are decorated, and the streets are filled with excitement. Across the bay, preparations are in full swing for the wedding of Meri Calder-Hollis and Alden Corrigan. A year ago, Meri never imagined that she would marry her best friend, Alden, or become stepmother to his two teenaged children, Nora and Lucas.
But as the wedding day draws near, tension and emotions run high, and Meri's happiness turns to uncertainty. Nora is suddenly acting sullen and withdrawn, Alden is preoccupied, and Meri wonders if her marriage will bring the family closer together or tear them apart.
It seems like this wedding may be doomed before it begins until a special Christmas surprise brings home the meaning of family and the joy of the holidays.
Buy Links: Amazon | Barnes | iTunes |Publisher
Excerpt:
Meri opened the oven door and took a deep breath.  "The chicken smells wonderful and done.  Shall I take it out?"
"Yes, and then you'd better call over to the other house and make sure Alden isn't lost in his work and has forgotten the time."
"You know between Mrs. Miller and Nora he's been on time almost always. "
 "I know."
Gran slid the cutting board onto the counter near the stove. "But he's been distracted lately."
 "We've all got a lot on our minds," Meri said. She picked a little piece of skin from the chicken and popped it into her mouth.
Gran shook her finger at her, just as the back door opened and a rush of cold air burst into the kitchen. There was some stomping and rustling out in the mud room and Alden and Nora came into the kitchen.  Alden kissed Gran's cheek and handed her a bottle of wine.
Gran laughed.  "You're a bad influence on me, Alden Corrigan."
He smiled and moved to Meri.
Meri's heart did a little flip as it always did when he walked into the room.  Tall and dark, thin but fit, black hair that curled slightly and touched his collar.  Tonight he was wearing a black chamois  shirt and black jeans.
"Just in time to carve," Meri said, before he wrapped her in a hug and kissed her.
She wriggled out of the way.  She still hadn't quite gotten used to kissing  Alden in front of Gran.
And every time she reacted that way, Gran shook her head and rolled her eyes.  Meri guessed she would get used to it.  Alden had been her best friend ever since she could remember.  He'd been there at her birth.  They'd run the gambit of relationships, big brother to her little sister, brat to his teenager, mentor to her student, babysitter to his children, but always there was a bond between them.  It took Meri longer to realize how deep it went and what kind of future they could have together.
Gobsmacked.  That's what she'd been the day last spring when out of the blue she realized she didn't want to marry her almost fiancé, but wanted to be Alden's wife.  She still sometimes marveled at how things had happened.
Meri handed him the carving knife.
He laughed at her with his eyes while looking totally serious.  He always suckered her with that expression. She gave him a longer kiss.
"Better," he whispered.
"Yes, that's all well and good," Gran said.  "But some of us are hungry." She poked Nora, who instead of laughing, jumped.
"Meri, strain the beans while I mash the potatoes. Nora, you want to get the ice water out of the fridge and pour?"  Gran lifted the wine bottle. "I'll just  get the cork screw."
"You've created a monster," Meri told Alden under her breath.
"Yes, we have wild drunken orgies while you're slaving away in town.  At least a glass each with dinner."
He considered the chicken, speared it with a poultry fork and began to carve.  Meri transfer the beans to a bowl and put them on the table.
 Meri eased the serving bowl between the bread basket and the salt and pepper shakers. "Nora, could you hand me that butter dish?"
Nora turned, her elbow knocked the glass she'd just filled.  It bobbled then fell over, drenching the table and nearby dishes.
"Oh no."  She looked around for a place to  put the pitcher. Put it on the table and tried to pick up the glass and ice cubes.
"I'm sorry."
   "It's okay," Gran said, snatching a towel off the peg by the sink and tossing it over the spill.  "This table has seen it's share over overturned water glasses and worse."
 "It's not okay.  I'm so clumsy.  I can't do anything right."
"Nora!" Meri said. "What's with that? It's so not true."  She took a plate that had gotten the worse of the spill and tipped it over in the sink.
"There. Like new."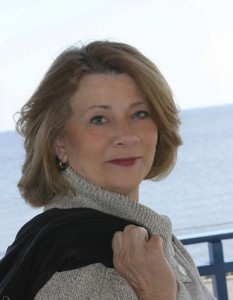 Author Info
Shelley Noble is a former professional dancer and choreographer. She most recently worked on the films, Mona Lisa Smile and The Game Plan. She is a member of Sisters in Crime, Mystery Writers of America, and Romance Writers of America.
Author Links: Website | Facebook | Twitter | Goodreads
Rafflecopter Giveaway (Ten EBook Copies of A Newport Christmas Wedding)