Review: Sealed with a Hiss by E.A Price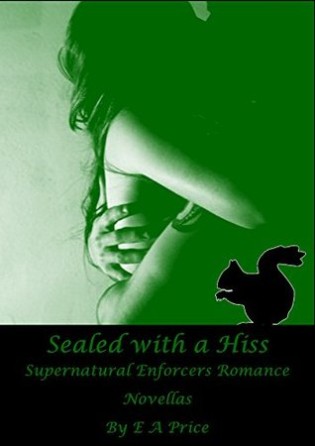 Sealed with a Hiss: Book Four Supernatural Enforcers Agency
by
E.A. Price
Series:
Supernatural Enforcers Agency #4
on December 21st 2015
Pages:
242 pages
Buy on Amazon US
, 
Buy on Amazon UK

For Gerry Sanders, a python shifter and director at the Supernatural Enforcers Agency, work was the most important thing in his life. Right up until an adorable little squirrel shifter runs right into his life equipped with mistletoe and a singing reindeer sweater. He wants her, his beast wants her more. But there's one problem – other than the huge age gap and the fact that he is technically her boss – he's married. He's stuck in an arranged marriage to a python shifter who can't stand him. But with an expiration date on their unhappily married life, can he hold onto his squirrel shifter before she realizes that she can do better than a miserable, middle-aged snake shifter?
While the SEA encounters cases of revenge killings, and Gerry deals with his wife and a crazy brother-in-law, can he solve the cases before someone decides to take vengeance on him and he loses his mate for good?
This addition to the series starts before Book One and ends after Book Three. And caution! This does contain swearing (there's a lot of use of the f word!), as well as scenes of a sexual nature with m/f interaction intended for mature readers.
Review
An excellent, dazzling five stars for Sealed with a Hiss! This somewhat unconventional paranormal shifter book is the fourth book in E.A's Supernatural Enforcer Agency (SEA) series and is definitely a book you cannot put down! So high fives forver Ms. Price!!
The story begins with Gerry who is a python shifter (a nice change from the multitude of Feline/Canine shifter books in the genre) and Jessica (squirrel shifter). Despite their vast difference, not just their animals, with Jessie being a nerdy and adorable IT tech and Gerry a serious and much older Director, the two hit it off. The two overcome many obstacles, such as Gerry being in a loveless marriage of convenience and the taboo of employer/employee relationship, with barely any of the frustrating arguments you see in other books with the same story arcs. Maybe their relationship runs so smoothly because they are true mates? Or maybe its because Jessie is just perfect for Gerry and they don't let pesky problems ruin their relationship? All I can say is they are definitely perfect for each other. Their cute moments are more often than not due to Gerry doing something he hates to make Jessie happy, like when he tried to watch Dr. Who and just couldn't enjoy it because his logic refused to let him watch a man who travels in a magic police box!
Despite the comedy and romance aspect, the story also includes a juicy multiple murder plot and the different twists and turns in the investigations makes you want to keep reading (even if its already four A.M and your eyes feel like they're on fire). Another thing that really made me read on (and devour the other books in the series) was how protective and sweetly possessive Gerry was over Jessie. One instance is when he worries over Jessie's co-worker and fellow nerd is more suited to his Jessie and thus tries watching Dr. Who and The Twilight Zone to become nerdier for her (cue massive AWE).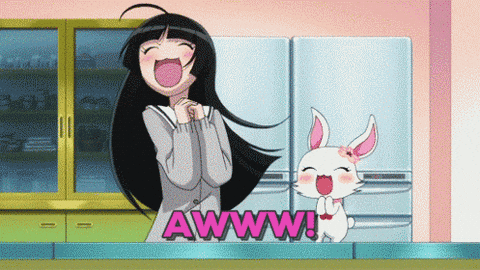 Usually overly possessive alpha males in books are just a massive EW (capitalised to show my complete loathing) but Price actually executed this trait without making me want to tear my hair out and scream at my kindle, so kudos Ms. Price!!
The other thing is really liked was the fact that Gerry was older than Jessie (he's 44 and she's 23) and the whole story doesn't revolve around this difference but the problems are addressed enough to make it realistic. Yet another excellent execution (at least in my opinion).
The chemistry between the two are another thing I loved. The two are completely compatible in all aspects (with with just enough differences to make life interesting *wink*) and is due to the whole fated mate thing. The insta-attraction/love is not usually something I go for just because its cheesy and, lets face it, kind of drippy. But surprisingly (or rather unsurprisingly) Price just makes it work and its almost a relief to get the whole getting to know each other hoopla over and done with and just concentrating on their relationship and the murder investigation. The instant attraction is also an alien emotion for Gerry since he's a snake and his family (or rather den) have the emotional abilities of a potato so he's not really used to feeling anything beyond anger. His acceptance of the new emotions Jessie brings out is awe-worthy and you can tell how much he changes to make Jessie happy and become more fun and enjoy life.
Overall the book was a really fun read and a nice change from the normal shifter books I usually gravitate to and I cannot wait for the next E.A Price book!