Review: Walk through Fire by Kristen Ashely
Walk Through Fire
by
Kristen Ashley
Series:
Chaos #4
Published by
Grand Central Publishing
on October 27th 2015
Genres:
Contemporary
,
Romance
Pages:
528
Format:
eBook
Buy on Amazon US
, 
Buy on Amazon UK
The flame never dies . . .
Millie Cross knows what it's like to burn for someone. She was young and wild and he was fierce and even wilder-a Chaos biker who made her heart pound. They fell in love at first sight and life was good, until she learned she couldn't be the woman he needed and made it so he had no choice but to walk away. Twenty years later, Millie's chance run-in with her old flame sparks a desire she just can't ignore. And this time, she won't let him ride off . . .
Bad boy Logan "High" Judd has seen his share of troubles with the law. Yet it was a beautiful woman who broke him. After ending a loveless marriage, High is shocked when his true love walks back into his life. Millie is still gorgeous, but she's just a ghost of her former self. High's intrigued at the change, but her betrayal cut him deep-and he doesn't want to get burned again. As High sinks into meting out vengeance for Millie's betrayal, he'll break all over again when he realizes just how Millie walked through fire for her man . . .
What can I say about this book? It wasn't…awful. That is literally the only thing I thought when I finished it. For those whom have read Kristen Ashley books probably agree with me on this.
For those who haven't I can sum up the vast majority of her books with: Submissive heroines that pretend to be badass (and sometimes are badass to be fair) but will ultimately wilt under the super macho Hero (who is usually an A-hole). Despite this I have read most of her books because they don't completely suck.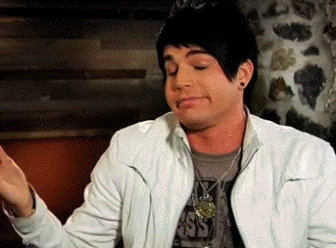 'Walk Through Fire' is the fourth book in the Chaos series (a motorcycle club book) and while it wasn't fantastic, it was ok and I did manage to finish it. The story begins with our heroine Millie who sees her old boyfriend getting food and instead of ignoring or approaching him, she has a meltdown (perfectly rational response).
It was a pretty intense beginning to be honest and I'm not completely convinced it was the best way to begin a book. Anyway, we meet the hero High later on who (true to KA hero style) is a complete penis to Millie. Despite this she loves him and will sacrifice her own happiness so he can be happy and blah blah blah, you know the drill.
I won't give away spoilers but I will say both Millie and High acted like teenagers (despite both being in their forties) and all throughout the book there is a lot of unneeded angst and drama. I know this is a work of fiction and everything but honestly I wish I had the ability to slap fictional people and tell them to grow up! We all hold grudges and have strong feelings towards people who have wronged/hurt us but the way they dealt with it was just urgh. Some of their arguments about their past was just pointless and just boring to be honest.
Moving onto things I DID like, I actually enjoyed seeing the other characters from previous books. I don't know about other people, but I get the fuzzies when authors incorporate previous characters and their lives after their happily ever after. It just seems more…real (which is an awesome tool in writing to really bring characters alive and connect with the reader).
Another thing I enjoyed was Millie's little ramblings to herself. She tells herself she will go to the gym, go to the new yoga place, try green tea, be more social and ends up watching crappy TV in PJs while eating ice cream. I LOVE this. Mainly because I make the same empty promises to myself and never follow through with them and reading a book with a character like this just made it a more enjoyable experience (kudos for KA for making Millie a truly wonderful liar).
I think after reading this, Millie was definitely my preferred character (since High was just kind of a nipple) and made me finish the book.
Despite my reservations against High, I did finish the book and I didn't get book PTSD (which has been known to happen after reading truly terrible books) and would probably recommend the book to those who enjoy simpering heroines who act as the martyr and a hero who believes his penis will solve all of the heroine's issues. So overall 3 stars from me :).
Related Posts