Review: Twisted by Cynthia Eden & Giveaway!
I received this book for free in exchange for an honest review. This does not affect my opinion of the book or the content of my review.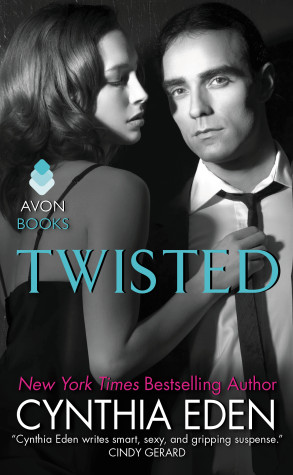 Twisted
by
Cynthia Eden
Series:
Lost #2
Published by
Avon
on April 28th 2015
Genres:
Action & Adventure
,
Contemporary
,
Romance
,
Suspense
,
Thrillers
Pages:
384 pages
Source:
Edelweiss

In the second seductive Lost novel from New York Times bestselling author Cynthia Eden, an obsessed Last Option Search Team agent goes looking for trouble—and finds her in the Big Easy.
Dean Bannon comes to New Orleans for one reason only: to track down a missing sixteen-year-old girl. That's before he meets the drop-dead gorgeous con artist who makes him want to lose his legendary control. 
With her past, Emma Castille doesn't claim to be psychic. She just notices things other people don't. Like the fear in a runaway's eyes-or the pain in an ex-FBI agent's heart. Her chemistry with Dean is blistering, but Emma follows her passion . . . not someone else's orders.
Then a madman breaks into Emma's home and leaves a twisted message: "You're next." Now Dean refuses to let her out of his sight until he pries every last secret from her full, sexy lips. And suddenly Emma's aching to give him everything he wants.
Review
This is the second book in the new series by Cynthia Eden 'LOST'. You can check a guest post by the author here and my review of the first book in the series here. 
Dean Bannon is a former FBI agent. He now works at LOST which an agency that finds missing people. He joined the LOST after his last in FBI ended badly to say the least. Now years later, he is searching for a young girl and his past seems to be catching upto him.
Emma Castille is a fortune teller in New Orleans. She spend her teenage years living on the streets after her father's death in the hands of a killer.
Their paths cross when a sixteen year old goes missing and on it's search Dean meets Emma, who seems to be the last person who saw her. Now, the serial killer seems to have Emma in his sights as his next victim.
I really liked them together, the cynical and blunt FBI agent and the equally cynical but charming fortune teller. Emma is a very interesting character, she's a mentalist (you know a female version of Patrick Jane from the mentalist), noticing things other people ignore. I really liked her, she was a strong, independent woman who knew how to get what she wanted. A perfect counterpart to Dean. Dean was also a great hero, he was possessive and protective of Emma. They were both attracted to each other from the moment they met but there was the fact Dean thought Emma was a con artist which made their earlier interaction interesting to read.
Of course, the course to their happy ending was not easy, it was filled with twists and turns, a serial killer and an ex-boyfriend. The book also had the passion and the connection I have come to expect and love from Cynthia Eden's books.
I really enjoyed the suspense part of the book as well, Cynthia gave hints but we didn't know who the killer was or what possible motivation could be the cause of his behaviour.
Overall, I'm really enjoying the series and can't wait for the next one Shattered which is going to be about Sarah (the psychologist in the team, she kind of reminds of Dr. Hunt from Body of Proof) and Jax (a criminal? and Emma's ex) out in October. Happy Reading!
P.s Yes I know. I watch a lot of crime shows. What can I say, I like the mystery and who dunn it part.
Rafflecopter Giveaway (Print Bundle of BROKEN & TWISTED, The Lost Series Books 1&2)
a Rafflecopter giveaway
Author Info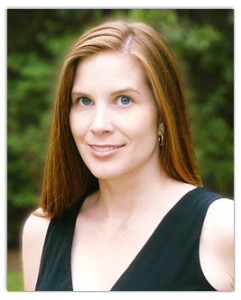 Award-winning author CYNTHIA EDEN writes dark tales of paranormal romance and romantic suspense. She is a New York Times, USA Today, Digital Book World, and IndieReader best-seller. Cynthia is also a two-time finalist for the RITA® award (she was a finalist both in the romantic suspense category and in the paranormal romance category). Since she began writing full-time in 2005, Cynthia has written over thirty novels and novellas. Cynthia lives along the Alabama Gulf Coast. She loves romance novels, horror movies, and chocolate. Her favorite hobbies include hiking in the mountains (searching for waterfalls) and spelunking.
Author Links: Website | Facebook | Twitter | Goodreads
Related Posts