Guest Post: Cynthia Eden Author of 'Twisted' + Giveaway!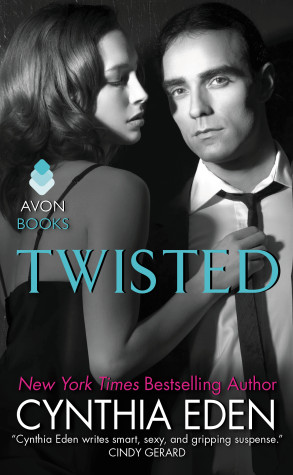 Twisted
by
Cynthia Eden
Series:
Lost #2
Published by
Avon
on April 28th 2015
Genres:
Action & Adventure
,
Contemporary
,
Romance
,
Suspense
,
Thrillers
Pages:
384 pages
In the second seductive Lost novel from New York Times bestselling author Cynthia Eden, an obsessed Last Option Search Team agent goes looking for trouble—and finds her in the Big Easy.
Dean Bannon comes to New Orleans for one reason only: to track down a missing sixteen-year-old girl. That's before he meets the drop-dead gorgeous con artist who makes him want to lose his legendary control. 
With her past, Emma Castille doesn't claim to be psychic. She just notices things other people don't. Like the fear in a runaway's eyes-or the pain in an ex-FBI agent's heart. Her chemistry with Dean is blistering, but Emma follows her passion . . . not someone else's orders.
Then a madman breaks into Emma's home and leaves a twisted message: "You're next." Now Dean refuses to let her out of his sight until he pries every last secret from her full, sexy lips. And suddenly Emma's aching to give him everything he wants.
Romantic Suspense – More Please.
I love romance. I love suspense. And when I have the opportunity to blend the two together—oh, but I am an insanely happy woman.
Thrills, chills, and attraction. Need, desire—and a deadly killer waiting in the wings. To me, there is nothing more heart pounding than a romantic suspense novel. You have all of the adrenaline rush that comes with the danger, and none of the risk. As far as I'm concerned, it's win, win!
And because I love romantic suspense novels so much, I thought I'd share a list of my top five reasons for wanting MORE romantic suspense. Ready?
Reason #5: Because I adore twisty plots. Give me some red herrings, try to lead me astray—and I will be laughing all day.
Reason #4: Because agents are sexy. FBI agents. CIA agents. LOST agents (that would be the group in my books). They're hot. They have that whole dangerous and in command vibe going on. I'll confess, I've been hooked on the sexiness of agents ever since I watched my first episode of X-Files. Mulder was the sexiest FBI agent I'd ever seen…ahem, back to the list.
Reason #3: Where else will I find a wonderfully awesome mix of hot romance and intense danger? One minute, your heart is racing with fear and the next, your heart is racing for an entirely different matter. It's a great blend! I can feel a full range of emotions with a romantic suspense novel. Come on, who doesn't like a daily dose of danger?
Reason #2: Characters will die, but it WON'T be the hero or heroine. In romantic suspense novels, I think it is a given that bad things will happen. Don't go getting too attached to secondary characters. But, because it is ROMANTIC suspense, you know that the ending will be happy. The bad guy won't triumph. The hero and heroine will survive—and that assurance just makes my day.
Reason #1: I like dark books (and I cannot lie). I love books that take me down a dark path and make me catch my breath. Books that have me glancing over my shoulder a bit nervously. Fear can be fun…as long as that fear stays within the pages of a book.
What about you? Why do you enjoy romantic suspense novels? I'd love to know!
Best,
Cynthia Eden
www.facebook.com/cynthiaedenfanpage
TWISTED – Available 4/28/15
Rafflecopter Giveaway (Print Bundle of BROKEN & TWISTED, The Lost Series Books 1&2)
a Rafflecopter giveaway
Author Info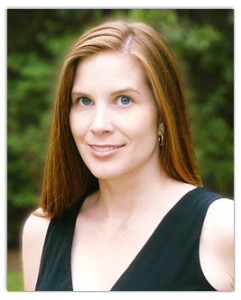 Award-winning author CYNTHIA EDEN writes dark tales of paranormal romance and romantic suspense. She is a New York Times, USA Today, Digital Book World, and IndieReader best-seller. Cynthia is also a two-time finalist for the RITA® award (she was a finalist both in the romantic suspense category and in the paranormal romance category). Since she began writing full-time in 2005, Cynthia has written over thirty novels and novellas. Cynthia lives along the Alabama Gulf Coast. She loves romance novels, horror movies, and chocolate. Her favorite hobbies include hiking in the mountains (searching for waterfalls) and spelunking.
Author Links: Website | Facebook | Twitter | Goodreads
Related Posts