Review: Rainy Day Friends by Jill Shalvis
I received this book for free in exchange for an honest review. This does not affect my opinion of the book or the content of my review.
Rainy Day Friends
by
Jill Shalvis
Series:
Wildstone #2
Published by
William Morrow Paperbacks
on 19th June 2018
Genres:
Contemporary Women
,
Romance
,
Women's fiction
Pages:
384
Buy on Amazon US
, 
Buy on Amazon UK
, 
Buy on Kobo
, 
Buy on itunes
, 
Buy on B&N

Following the USA Today bestselling author of Lost and Found Sisters comes Jill Shalvis' moving story of heart, loss, betrayal, and friendship
Six months after Lanie Jacobs' husband's death, it's hard to imagine anything could deepen her sense of pain and loss. But then Lanie discovers she isn't the only one grieving his sudden passing. A serial adulterer, he left behind several other women who, like Lanie, each believe she was his legally wedded wife.
Rocked by the infidelity, Lanie is left to grapple with searing questions. How could she be so wrong about a man she thought she knew better than anyone? Will she ever be able to trust another person? Can she even trust herself?
Desperate to make a fresh start, Lanie impulsively takes a job at the family-run Capriotti Winery. At first, she feels like an outsider among the boisterous Capriottis. With no real family of her own, she's bewildered by how quickly they all take her under their wing and make her feel like she belongs. Especially Mark Capriotti, a gruffly handsome Air Force veteran turned deputy sheriff who manages to wind his way into Lanie's cold, broken heart—along with the rest of the clan.
Everything is finally going well for her, but the arrival of River Brown changes all that. The fresh-faced twenty-one-year old seems as sweet as they come…until her dark secrets come to light—secrets that could destroy the new life Lanie's only just begun to build.
Rainy Day Friends is the second book in the Wildstone book series, a women's fiction series by Jill Shalvis but they can each be read as standalones.
Lanie Jacobs still getting over her dead husband's betrayal decides to take a job at the Capriotti Winery to redesign their brand. Hoping to somehow get her life back together, maybe get a new start. Lanie because of her childhood and her now dead's husband's behaviour has become jaded, closed off and doesn't want to get close to anyone now. She didn't count on the Capriotti family with their vibrant personalities, loving and all too nosey behaviour to make her feel like maybe she could belong.
Mark and his twin daughters, the son of her boss makes it harder for her maintain her distance from the family and the love she feels for them. We see her walls come down and fall in love again and learn to accept certain things she has trouble with before.
I really liked Lanie, I felt for her. Her parents never made her feel like she wasn't worth anything, basically made her feel unwanted from as long as she could remember. Then her finding out that her husband betrayed her by marrying other women because while there relationship wasn't in a good place at the time of his death, Lanie did trust him. Finding out the truth about his other live and wives made her loose her ability to trust. Spending time with Mark and his daughters opens up her heart again.
I liked Mark, he was a single dad doing his best for his two daughters even though he had no experience in rearing children but he loved them and they loved him.
The romance was done well to an extent. It could have been executed slightly better in my opinion, it is a woman's fiction so I wasn't expecting much romance to begin with but since Mark and Lanie's relationship was given importance from the get go, I wanted a bit more development than I got.
I did like how Lanie while adamant that she wasn't nice etc would still help people, took care of other and couldn't help but fall for the entire family.
Quibbles: I might be the only one but when the whole River thing went down and the rest of the family just gathered around her, which was great for her because after all she was the one who was pregnant but I felt that because of her said condition Lanie didn't get the support she deserved…or maybe it wasn't personal for them like it was for Lanie so they found it easier to forgive but it made me annoyed on Lanie's behalf. Another thing was, I, myself suffer from anxiety so it great that the heroine had it as well and they had quotes on the start each chapter related to it, however it was never actually was a part of the storyline which considering that each chapter had a quote related to it was disappointing ? It was never actually explored so they felt redundant. I think my enjoyment was the book really affected by River and Lanie's relationship, I mean maybe if they had spend more time together I would have enjoyed it more but it just didn't work for me, what with all the lies River told and then expected Lanie to raise her child ??
I love Jill Shalvis's writing, she is one of the great contemporary writers I've had the privilege to read and her characters are multi dimensional and her stories easy to get lost into. That said while I enjoyed this one, I didn't completely love it because of said issues.
Overall, I did quite enjoy the book, it has trademark Jill Shalvis humour and romance and think its a pretty decent woman's fiction book, focusing on different relationships, friendship and otherwise and trying to learn how to trust and forgive.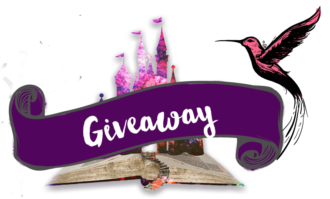 (US/CAN Only)
If you would like to win a copy of Rainy day friends, comment below with your favourite Jill Shalvis couple !!
Related Posts