Q and A with Dianne Duvall and a giveaway!
Blade of Darkness
by
Dianne Duvall
Series:
Immortal Guardians #7
Published by
Self Published
on 19 September 2017
Genres:
Paranormal
,
Romance
Buy on Amazon US
, 
Buy on Amazon UK
, 
Buy on Kobo
, 
Buy on itunes
Return to the "utterly addictive" (RT Book Reviews) world of New York Times bestselling author Dianne Duvall's Immortal Guardians.
Dana Pembroke has been able to glimpse the future of those she touches for as long as she can remember. But she never saw Aidan coming. When the tall, dark Celt with the charming grin yet world-weary eyes walks through her door, the future she sees for him is one full of violence, danger, deception… and passion. Because amidst the terrifying battles that unfold in her visions, she also sees herself in Aidan's arms and in his bed. Dana knows she should keep her distance, but the tender moments and laughter they share entice her even as she finds herself thrust into a world of vampires, immortals, and other preternatural beings.
Immortal Guardian Aidan O'Byrne has been hunting and slaying psychotic vampires for nearly three thousand years, so visions of bloody battles don't trouble him. The battles Dana foresees, however, show Aidan's brethren turning against him, so he can't help but feel alarmed. While he spends as much time as he can with Dana, struggling to decipher her dire predictions, Aidan finds himself utterly smitten. Hope rises that he has finally found a woman who can banish the darkness and loneliness that plague him. But when vampires begin targeting Dana and a powerful enemy spawns chaos, will fate grant them time to find happiness together?
We have author Dianne Duvall here with us today, she will sharing more details about her upcoming release Blade of Darkness , releases September 19th!
Hi, Izy.  Thanks so much for letting me visit and for helping me celebrate the upcoming release of BLADE OF DARKNESS!
Q. What was the first romance novel that you ever read?
A. I don't remember the title, but it was a YA historical romance.  A western. I was twelve or thirteen and fell so in love with romance novels, beginning with that first book, that I ended up writing my first romance novel the same year—a YA Regency romance that has never been published.
Q. Do you listen to music while writing? If yes, can you share any songs that you listened to while writing Blade of Darkness?
A. Usually, the only time I listen to music while writing is if music is playing in the scene I'm working on. In NIGHT UNBOUND (Immortal Guardians Book 5), for example, I listened to Sing, Sing, Sing (Benny Goodman) while writing the "double date" scene.  But I generally tend to prefer quiet when I write, because—if I listen to music—I'll more likely end up singing along with the song in my head and get very little writing done.
Certain songs do bring scenes or characters to mind, though, even if I don't listen to them while writing.  Disturbed's Down with the Sickness makes me think of Zach (hero of NIGHT UNBOUND).  Phineas and Ferb's Squirrels in My Pants now makes me think of Étienne (hero of DARKNESS RISES), as does I Feel Pretty from West Side Story. Poor Étienne. LOL. The Kidney Thieves' Before I'm Dead always makes me think of Lisette.  And for some reason, whenever I here Redbone's Come and Get Your Love I imagine Marcus and Ami dancing together. J
 Q. Are there any actors that you think would fit the roles of Aidan and Dana?
A. Aidan is an ancient Celtic immortal, so I've only ever seen Gerard Butler in his role. Dana is a little harder for me to cast, but I'm thinking perhaps Natalie Portman.
Q.Which hero or couple that you have written is your favorite so far?
Hmm.  I don't think I can choose a favorite couple.  I thought Zach and Lisette (NIGHT UNBOUND) were my favorite couple until I wrote SHADOWS STRIKE. Then I loved Ethan and Heather and their playful banter so much that they became my favorite. Then I wrote Aidan and Dana's book and . . . you guessed it . . . they became my favorite.  So it tends to vary.
As far as heroes go, I admit that bad boys Zach and Bastien have been the most fun characters to write, simply because I never know what they're going to say or do next.
 Q. What's next for the Immortal Guardians?
A lot of readers have been asking if Seth, the leader of the Immortal Guardians, will ever get his own book.  Well . . . good news!  Seth's is the next full-length novel I'll release in the series. Scenes from it have been dancing around in my head for quite some time now, so I can't wait to get started on it. J  And since readers have told me they can't wait for his story and at the same time dread it because they're afraid it will end the series, I thought I'd mention that Seth's book will not end the Immortal Guardians series. I'm having too much fun with these characters to give them up. 🙂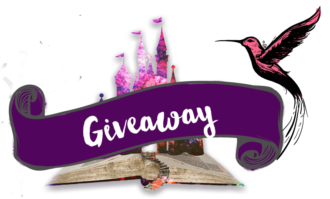 $50 Amazon Gift Card
$25 Amazon Gift Card
Immortal Guardians Prize pack

a Rafflecopter giveaway
Related Posts