Dianne Duvall Shares Top 10 Favorite Quotes from the Immortal Guardians series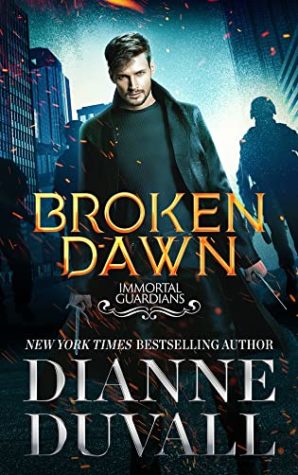 Broken Dawn
by
Dianne Duvall
Series:
Immortal Guardians #10
Published by
Dianne Duvall
on 16th June 2020
Genres:
Paranormal
,
Romance
Pages:
330
Buy on Amazon US
, 
Buy on Amazon UK
, 
Buy on Kobo
, 
Buy on itunes
, 
Buy on B&N
, 
Buy on Amazon
, 
Buy on Audible
Delve into an exciting new stand-alone novel in New York Times bestselling author Dianne Duvall's "fast-paced and humorous" (Publishers Weekly), "utterly addictive" (RT Book Reviews) Immortal Guardians series.
Nick Belanger can't stop thinking about the single mother who lives next door. She's smart. She's funny. She's so beautiful he can't stare at her too long for fear his eyes will start to glow. But Kayla thinks he's just an ordinary guy who works in security. Finding out he instead is a powerful immortal warrior who hunts and slays psychotic vampires for a living may not go over well, particularly since she has a daughter she doesn't want to endanger.
Kayla Dorman can keep neither her gaze nor her thoughts from straying to the man next door. Who can blame her really? He is the epitome of tall, dark, and handsome with smart, charming, and honorable thrown in. He's also a few years younger than her and surely would not be interested in a single mom who hasn't dated since her divorce. At least that's what she thinks until an accident nearly takes her life and Nick risks all to save her.
The dynamics of their relationship swiftly change. The friendship they've developed over the years deepens into love as the two spend every minute they can together, laughing and teasing, never suspecting a threat may lurk in the shadows. But that threat soon strikes, making it clear that Nick is the target and his enemy doesn't care if Kayla gets caught in the cross fire. Though Kayla bravely rises to the occasion and is determined to do whatever it takes to help Nick defeat his enemy, Nick is terrified of losing her. Can he identify and eliminate his new nemesis before the man takes everything from him?
Top 10 Favorite Quotes from the Immortal Guardians series
Hello! Thank you for joining us. I'm very excited to be here today, celebrating the release of BROKEN DAWN, an exciting new stand-alone novel in my Immortal Guardians series. If you like powerful immortal heroes, strong heroines, and lots of action, passion, humor, and romance, then I think you'll enjoy Nick and Kayla's story. If you're new to the series, don't worry. You won't be lost at all if you dive in with this one.
To whet your appetite and give you a hint of what you'll find in my Immortal Guardians series, I thought I would list my Top 10 Favorite Immortal Guardians Quotes:
10.
"You stabbed me in the ass?" —Bastien, DARKNESS DAWNS
9.
"What did you think I would do? Ask her if I could braid her hair after we gave each other facials and painted our toenails?" —Marcus, NIGHT REIGNS
8.
"Is this going to get weird? Like kinky weird?" —John, IN STILL DARKNESS
7.
"I did NOT need to see that. I mean I REALLY did not need to see that. Jenny, honey, grab one of my daggers and poke out both my eyes." —Richart, NIGHT UNBOUND 
6.
"It storms when you make love?"

Seth sent her a sheepish smile. "Apparently. I think because it's been so long."

Turning back to the large warriors in the hallway, Leah flashed them all a grin. "Well, then, boys, you'd better put your rain boots on. Because Monsoon Season is coming." —Leah and Seth, DEATH OF DARKNESS
5.
"I'm not antisocial. I just want to be left alone." —Roland, DARKNESS DAWNS
4.
"Can I talk you into sharing a snack with me while we watch a movie or something for a bit? I know you need to go to bed soon, but I'd love to spend some time with you first. I promise to keep my hands to myself."

Stepping back, Kayla shook her head with mock disappointment. "I was going to say yes… but then you blew it with the hands thing." —Nick and Kayla, BROKEN DAWN 
3.
"All right. All right. Settle down. We're all glad Sarah stabbed Bastien in the ass." —Seth, PHANTOM SHADOWS 
2.
"Well . . . if you didn't want me to tranq anyone, you shouldn't have given me the damned gun." —Dana, BLADE OF DARKNESS 
1.
"Great. There goes our security deposit." —Sean, DARKNESS RISES
I have many more favorite quotes, of course, and often post them often on my blog on Fridays. 🙂
For fans of the series: Do you have a favorite Immortal Guardians quote?
For readers who are new to the series: Which of these did you like the most?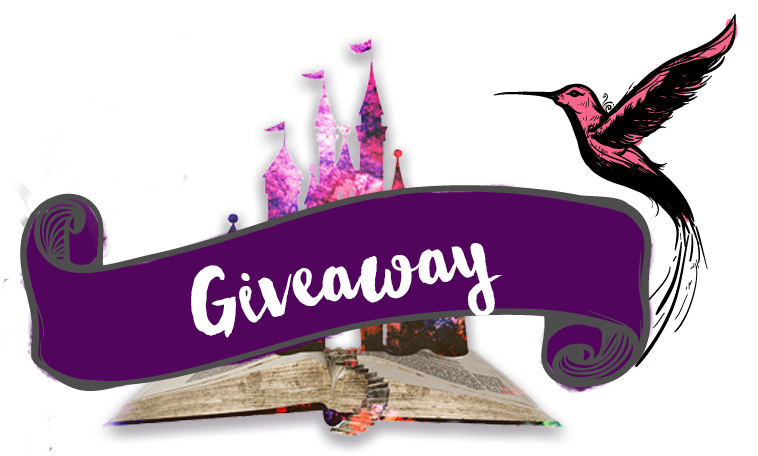 — (1) $50.00 Amazon Gift Card
— (2) $25.00 Amazon Gift Card
Related Posts