Review: Heat (EOC #2) by Penny Reid + Giveaway
I received this book for free in exchange for an honest review. This does not affect my opinion of the book or the content of my review.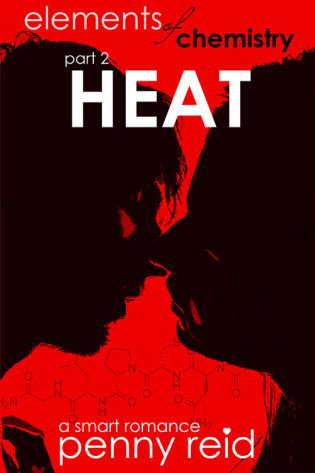 Heat
Series:
Elements of Chemistry #2
on April 30, 2015
Pages:
188 pages
Format:
eARC

Elements of Chemistry: HEAT is part 2 of a 3 part series (65k word novel) and ends in a cliffhanger.
**Blurb contains spoilers if you haven't read Elements of Chemistry: ATTRACTION**
Four days left.
Private beach (…and boat).
Not so invisible girl.
And maybe less of a jerk-faced bully than originally thought.
What's the worst (or the best) that could happen?
Kaitlyn is finding life outside of the science cabinet of obscurity to be quite illuminating …and so are her pants.
When things heat up between Kaitlyn Parker and Martin—previously known as the jerk-faced bully—Sandeke, she places her trust in the one person she never thought capable of earning it, let alone keeping it safe. Fortunately or unfortunately for Kaitlyn, where she gives her trust she can't help but also give her heart.
But how will the world beyond the sanctuary of their newfound connection react to their relationship? Soon senators, chinless billionaires, and elements beyond Martin and Kaitlyn's control want to weigh in on the young couple's future.
Navigating the chaotic inferno of new love might be more than Kaitlyn bargained for, and much, much more than her trust—or her heart—can handle.
Buy Links: Amazon US | Amazon UK | Kobo | iBooks | B&N
Elements of Chemistry: Heat is the second part in a three part series; it is 45k words; and it ends with a cliffhanger.
Part 1 (ATTRACTION) released April 9, 2015
Part 2 (HEAT) released April 30, 2015.
Part 3 (CAPTURE) will be released May 16, 2015.
Review
This is the review of Part 2: Heat from the three part book called Elements of Chemistry. It is the story of Kaitlyn Parker and her Lab partner Martin Sandeke. This book starts off from the cliffhanger from the last book.
I've kept this short and spoiler free cause one reaallly has to experience this book on their own.
Kaitlyn Parker is the girl, who doesn't like standing out. Martin Sandeke on the other hand is the golden (bad) boy, is that a thing? I don't know, if it isn't it should be. He's the campus hottest bachelor and Kaitlyn thinks she's nothing special. Though I'm sure me, martin and everyone else who gets to know her disagrees.
I have no clue why anyone would want to start from the second book in the series but if you have, here's what happened in the last book: Kaitlyn helped Martin with something bad that was about to happen and Martin in turn finally made his move, he invited her to spend her spring break with him, which she does….they are currently on an island near the Caribbean with their friends.
Penny Reid was really on point on not only naming the book but also saying that it has heat cause it was just….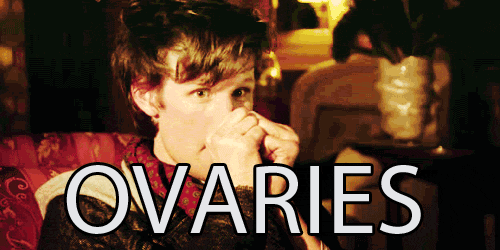 Martin and Kaitlyn were as interesting as I remember if not more so. Martin is his cocky and intense self and Kaitlyn is as intelligent, quirky and awesome as she was in the last book but at the same time we find out so more about them. Why they are, the way are type of questions are answered.
Martin is trying to seduce Kaitlyn, Kaitlyn is trying her best to resist but really who can blame her when she fails.
But while this book has its funny moments, amazing chemistry between the protagonists, it also has some vulnerable moments as both Kaitlyn and Martin get to know each other, it has some serious angst and heartbreaking moments. We see their relationship develop and you can't help but fall in love with them and with their love.
That cliffhanger though so gut wrenching and made me so sad, really how could you Penny Reid??? I NEED THE NEXT BOOK NOW!!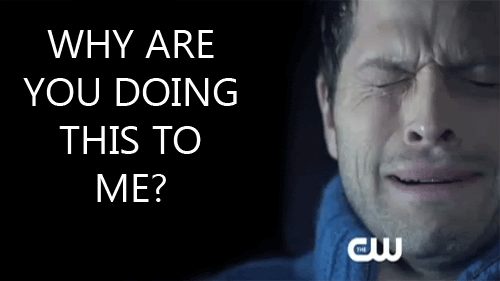 This book was a great second instalment in the series and I for one (if it isn't obvious enough) really need the next book. Happy Reading!
And anyone who hasn't started this series yet….
P.s Sorry had to keep it short and non-spoilery…you'll thank me later. It was an effort really to not include any details hence it isn't a great review since you know I like to waffle on about things.
Giveaway
Related Posts