Review: Attraction (EOC #1) by Penny Reid + Giveaway
I received this book for free in exchange for an honest review. This does not affect my opinion of the book or the content of my review.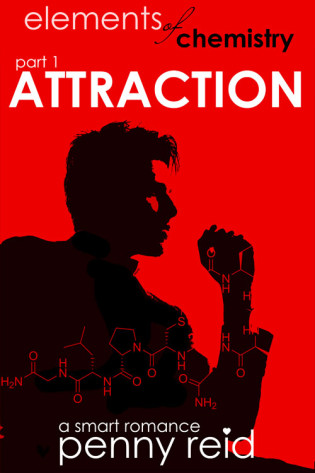 Attraction
by
Penny Reid
Series:
Elements of Chemistry #1
Published by
Self Published
on April 9, 2015
Genres:
Contemporary
,
Fiction
,
New Adult
,
Romance
,
Romantic Comedy
Pages:
169 pages
Format:
eARC
Source:
the Author
One week.
Private beach.
Invisible girl.
Jerk-faced bully.
What's the worst that could happen?
Kaitlyn Parker has no problem being the invisible girl, which is why she finds herself hiding in various cabinets and closets all over her college campus. Despite her best efforts, she can't escape the notice of Martin Sandeke—bad boy, jerkface bully, and the universe's hottest, wealthiest, and most unobtainable bachelor—who also happens to be Kaitlyn's chemistry lab partner.
Kaitlyn might be the only girl who isn't interested in exploiting his stunning rower's build, chiseled features, and family's billionaire fortune. Kaitlyn wants Martin for his brain, specifically to tabulate findings of trace elements in surface water.
When Kaitlyn saves Martin from a nefarious plot, Martin uses the opportunity to push Kaitlyn out of her comfort zone: spring break, one week, house parties, bathing suits, and suntan lotion. Can she overcome her aversion to being noticed? Will he be able grow beyond his self-centered nature? Or, despite their obvious chemistry, will Martin be the one to drive Kaitlyn into the science cabinet of obscurity for good?
Buy Links: Amazon US | Amazon UK | Kobo | iBooks | B&N
Elements of Chemistry: ATTRACTION is the first part in a three part series; it is 45k words; and it ends with a cliffhanger.
Part 1 (ATTRACTION) will be released April 9, 2015
Part 2 (HEAT) will be released April 30, 2015.
Part 3 (CAPTURE) will be released May 16, 2015.
Review
This is the review of Part 1: Attraction from the three part book called Elements of Chemistry. It is the story of Kaitlyn Parker and her Lab partner Martin Sandeke. 
Warning: Gushing ahead!
Kaitlyn Parker is the girl, who doesn't like standing out. Martin Sandeke on the other hand is the golden (bad) boy, is that a thing? I don't know, if it isn't it should be. He's the campus hottest bachelor and Kaitlyn thinks she's nothing special. Though I'm sure me, martin and everyone else who gets to know her disagrees. 
Martin and Kaitlyn are lab partners for chemistry, have been for the past one and a half semesters. Kaitlyn is attracted to Martin but she really doesn't want to deal with that or him really. Kaitlyn is wonderful, a bit clueless at times (especially about her own appeal), very smart, a bookworm and tea and cookies lover. Her life is all about schedule and living up to her family name. Her internal monolgue though was pretty funny. Some of the stuff she thinks or blurts out was just plain hilarious. She kind of reminded of Felicity from Arrow, the blurting part and that drooling for her partner. 😛  
He was forever building fires in my pants. The figurative Bunsen burner forever alight.
I loved Kaitlyn, I mean the girl is awesome truly.  
Is a chameleon a coward because it can change its color? No. Its evolved and awesome. I like to think of myself in a similar fashion. There is nothing wrong with having a strong sense of self-preservation.
Martin is very cocky, intelligent, cynical and jaded but he is also very possessive and protective of Parker.  I really liked him, I liked the way that couldn't seem to get enough of Kaitlyn, he liked how genuine, funny and a bit of odd ball she could be. I'd go as far as to say, Martin was pretty swoon worthy. I would love to know more about him especially his childhood which seems pretty bleak and lacking in love and compassion. Kaitlyn makes him smile and not behave like a jerk-faced bully as Kaitlyn likes to call him.
Martin Sandeke wasn't used to freely voicing his thoughts and feelings…nor was he used to kindness.
"You think I'm only interested in you for one thing. You're wrong." He whisperead against my ear, hot breath spilling against my neck making me shiver, his hand on my stomach inching lower.
"This, what you're doing now how you're touching me, does not give credibility to your words." My breath hitched, my brain disengaging.
"You're wrong. And I'll prove it to you."
"I'm right. I'm right. I'm so, so, so right."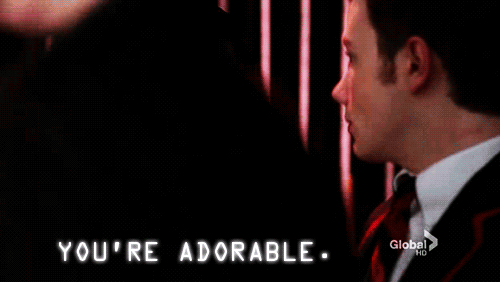 Every one who has read this book knows when I say that I didn't want it to end, I wanted more and how Penny Reid can't just leave it like that. It's because Martin and Kaitlyn were magic together. They have such great chemistry (no, this is not me making a bad pun). I had this grin on my face the entire time I was reading it (apart from when Ben was mentioned), I literally couldn't stop smiling. Kaitlyn is a treasure really. This book made me feel cheerful, giddy, full of joy and all other sappy emotions one can feel when they are happy.  I just loved their interactions together. They were;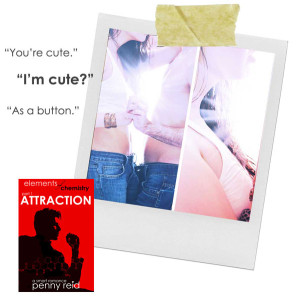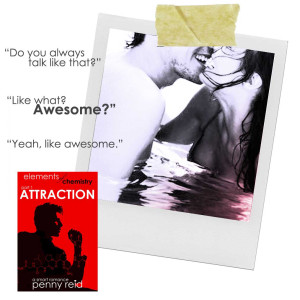 The characters are so likeable (apart from ones namely Ben who are not meant to be likeable), fascinating and intriguing that you can't help but want to more about them.  This is book is the shit like in a awesome non-smelly way. 😀
Quibbles:  Nothing apart from the cliffhanger which I hated because I didn't want to let Martin and Kaitlyn go just yet. I mean this is the reason I don't read same couple book series anymore, they give anxiety every time the book ends in a cliffhanger or a question mark of some sort but since it was Penny Reid, I gave it a short and I don't regret it. I just wish I had my grabby hands on the sequel now.
Overall, a awesome first part and can't wait to see where and how Kaitlyn and Martin's relationship goes. Happy Reading! 
Giveaway
Related Posts