Review: As Dust Dances by Samantha Young
I received this book for free in exchange for an honest review. This does not affect my opinion of the book or the content of my review.
As Dust Dances
by
Samantha Young
Series:
Play On #2
Published by
Samantha Young
on 7th August 2018
Genres:
Contemporary Romance
Pages:
361
Format:
eARC
Source:
Author
Buy on Amazon US
, 
Buy on Amazon UK
, 
Buy on Kobo
, 
Buy on itunes

The New York Times Bestselling author of the On Dublin Street series and PLAY ON returns to the world of the arts in this intense and emotional standalone romance about love, sacrifice, and surviving both.
Once upon a time Skylar Finch was the lead singer of a hugely successful American pop-rock band. But fame made her miserable. When years of living a lie suddenly ended in tragedy, Skylar fell off the map.
Eighteen months later she's sleeping in a tent in a cemetery in Glasgow, making just enough money to eat by busking on the streets. She manages to avoid recognition, but not the attention of one of Glasgow's ambitious A&R executives.
Killian O'Dea works at Skyscraper Records, Scotland's most successful record label. Raised by his uncle and owner of the label, Killian's upbringing would have been devoid of affection entirely if it wasn't for his loving sister. Killian is unflinchingly determined to bring the label more success than ever, and the young homeless woman who busks on Buchanan Street is going to help him do that. Her music speaks to him in a way he refuses to over-analyze. All he knows is that if it can touch his dark soul, it'll set everyone else's alight.
Skylar makes it clear that she doesn't want to sign with him. But when she experiences the dangerous reality of a woman sleeping rough, Skylar has no one else but Killian to turn to. An undeniable connection forms between them. But Skylar doesn't want the career Killian is trying to forge for her, and when her past comes back to haunt her Killian will be faced with a decision that could ruin him. He must either free Skylar from his selfish machinations and destroy everything he's ever worked for, or lose a woman who has come to mean more to him than he ever thought possible…
Check out the Excerpt and Giveaway below!! 
~Review~
As Dust Dances is about a girl who lost her way having achieved her dream of being a musician. Told from Skylar's POV, the book is very raw and emotional as Skylar learns to accept what had already happened and learns to live again instead of just existing.
Skylar Finch, former pop singer of a hit band ended up becoming homeless to avoid the pain the murder of her mother caused. Busking on streets on Glasgow to survive and living in a tent in a cemetery is far cry from the luxurious lifestyle she used to have.
Skylar had been through a lot in very young life, her love for music was obvious in all parts of her existence. It was the fame and the constant invasion of privacy that led her to where she is now.
I liked the fact the author did not romanticise being homeless because its not! Sometimes author send up romanticising serious issues like mental health, addiction and homeless so I'm glad Samantha Young avoided that trap.
Skylar has been existing in this bubble where she's just going through the motions, she busks to survive and because of her love for music otherwise she really cant seem to care for anything even her own personal security. Her life changes once again when a stranger who turns out to be a recording labels executive ends up offering her deal.
Skylar is a very complicated, flawed and yet easily connectable heroine. She is a survivor. Having lost the one person who loved her unconditionally, shes in pain and just doesn't know how to deal with it.
Killian O'Dea after hearing Skylar sing knew who she really was and was determined to get her back to a recording studio and make an album. While Skylar is very reluctant to return to making music and to that life that caused her such misery and unhappiness.
Their relationship is not exactly enemies to lovers but its close. Skylar resents Killian for making her wake up to reality and forcing her to being Skylar Finch again instead of just Busker Girl at the start.
Killian and Skylar are both fighting their attraction to each other, they have so many similarities. From their love of music to the pain they experienced having lost their parents. Their connection and chemistry with each other is apparent in all their interactions. You can see from the beginning that how protective Killian is of Skylar. Once they are together, you start to see a more softer and vulnerable side of both of them which I adored seeing. Their love is forbidden and keeping it a secret from others is difficult when they feel so much for other. I liked them together, their romance was well developed. Killian starts off being closed off but you get to seem him truly love Skylar and was willing to do whatever for her. Seeing them happy together made me feel really happy.
Quibbles:View Spoiler »In the later half of the book Skylar has this whole convo with her band mate and with Killians sister which I felt if she had actually had with Killian he would have understood her a lot better. Instead Skylar kept quiet, if she had said what she really felt it wouldn't have gone so far. I understood her behaviour because of her past decisions and her ex but she was entirely too reticent with Killian. Which made me a lesser fan of their romance, because they could have worked together. She just never reached that point with Killian where she was really open with her feelings. The irony that through her songs and her songwriting shes very open but not when it comes to actual communication. I felt her problem was not voicing her dissatisfaction throughout the book and while it got lessened, it wasn't entirely gone « Hide Spoiler
Regardless of my minor issues, the book is written beautiful, I loved the lyrics and the songs that Samantha Young wrote. The book takes you on a journey of a young woman to lost so much as she begins to build her life back together and gets the happy ending the reader is rooting for.
Apart from my minor issues this book is still pretty amazing!! It's captivating from start to finish.
"The omelet is good," I offered reluctantly when the silence felt too heavy.
But it was followed by more silence, the only sounds between us that of cutlery on plates and the soft sipping sounds of us drinking. I could barely finish the omelet, not used to eating something so substantial in the morning. O'Dea's brows pinched together as he took my plate, but he didn't say anything.
"I need a shower."
"There's an en suite in the bedroom. Fresh towels, soap, shampoo and conditioner in there too." He reached into the carrier bag on the counter and pulled out a brand-new electric toothbrush and tube of toothpaste. He offered them and feeling a little unbalanced by the gesture, I took them.  "There's a hair dryer in the bathroom as well. Your backpack is in the bedroom."
I nodded, not quite able to thank him again after the last attempt.
"I'll be out here when you're done. We'll get straight to the audition."
And suddenly I didn't care about thanking him. Throwing him a look of disgust, I disappeared into the bedroom and slammed the door behind me.
Unfortunately, a few minutes later, I had to come out of the room again. I found him sitting on the couch, drinking coffee, and scrolling through something on his phone. O'Dea looked up at me with an eyebrow quirk. I hated that eyebrow quirk.
I lifted my wrist with the cast. "I need something to cover this."
Without saying a word, he got up, put his coffee and phone down on the island, and rummaged through one of the large drawers beside the range. He turned around with cling-film in his hands and gestured me to come to him with an odious curl of his finger. Internally huffing, I strode over to him and held out my wrist.
"This place is pretty well stocked," I grumbled.
"We like to make sure every need is catered to."
I harrumphed.
Then O'Dea triple-wrapped my cast with such gentleness, it stunned me silent.
I was still standing holding out my arm while he put the cling-film away. I frowned at his back, puzzled by his complexity. That is until he turned around and gave me that eyebrow again.
Just like that I was back to being annoyed and desperate to get out of his company.
My building resentment toward him only increased the moment I saw my reflection in the bathroom mirror.
How the hell could he look at me like this and demand that I audition?
Bluish bruising covered my puffed-up, swollen eye and upper cheek. My lower lip was swollen on one side where it had split. And underneath the injuries, my cheekbones cut sharply against my pale skin. The shoulders of my T-shirt hung down on my arms because my shoulders were too small for it.
I looked like a battered waif.
Skylar Finch was no more.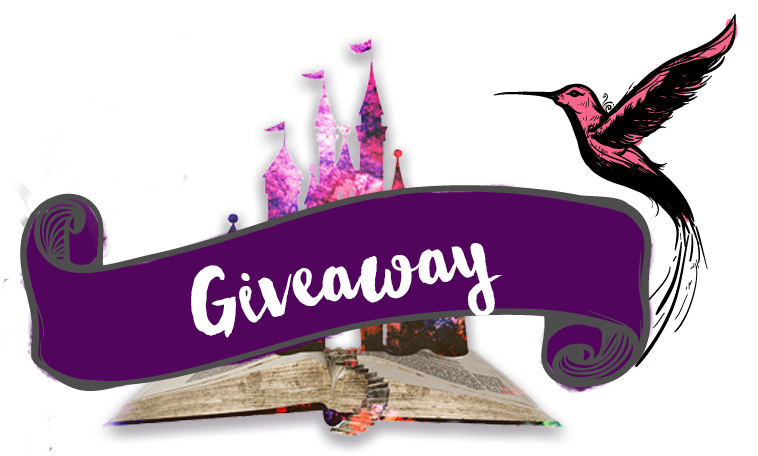 a Rafflecopter giveaway

Related Posts